Singaporean fintech startup Endowus held its inaugural WealthTech Conference on September 12 this year at the Fullerton Hotel, bringing together key leaders from the finance sector to discuss industry trends and insights. Featuring speakers from organizations such as UBS, Dimensional Funds, KPMG, PIMCO, ADDX, TZ APAC, and the Monetary Authority of Singapore (MAS), the event covered the role of technology in the wealth management space in Southeast Asia.
The event kicked off with a fireside chat between Endowus chairman and CIO Samuel Rhee, and MAS CFO Sopnendu Mohanty, who spoke about the current state of wealthtech in Singapore. Backed by his personal experience dealing with wealth management companies, Mohanty was keen to see wealthtech make an impact on the financial sector by updating its technological capabilities. "Financial institutions providing wealth advisory services need a massive redesign of their backend platforms, and this is where wealthtech companies come in," he said.
The panel discussions that followed covered a range of topics, including:
Private Wealth
This panel explored the growth of private wealth investors in Southeast Asia and the new digital tools and platforms used by private wealth managers in acquiring and retaining their clients.
ESG Investing 
The second panel focused on the rise of ESG investment and its social and environmental impacts. The panelists also discussed the challenges of balancing equity returns with real social impact.
Sustaining Scale
In recent years, the wealthtech sector, which has observed strong growth, has provided an increasing number of wealth management solutions for consumers. The third panel discussed how companies can create value for customers while driving business growth.
DeFi & New Gen Investing
Decentralized finance (DeFi) has provided new financial offerings that leverage blockchain technology to make financial services more accessible to consumers. The speakers discussed how emerging DeFi platforms can work with existing banking institutions to create a thriving financial system.
Tech × Finlit
While the number of financial platforms and investment channels has grown, financial literacy has not kept pace. This panel explored how financial literacy is important and can help educate investors while tackling challenges such as financial misinformation.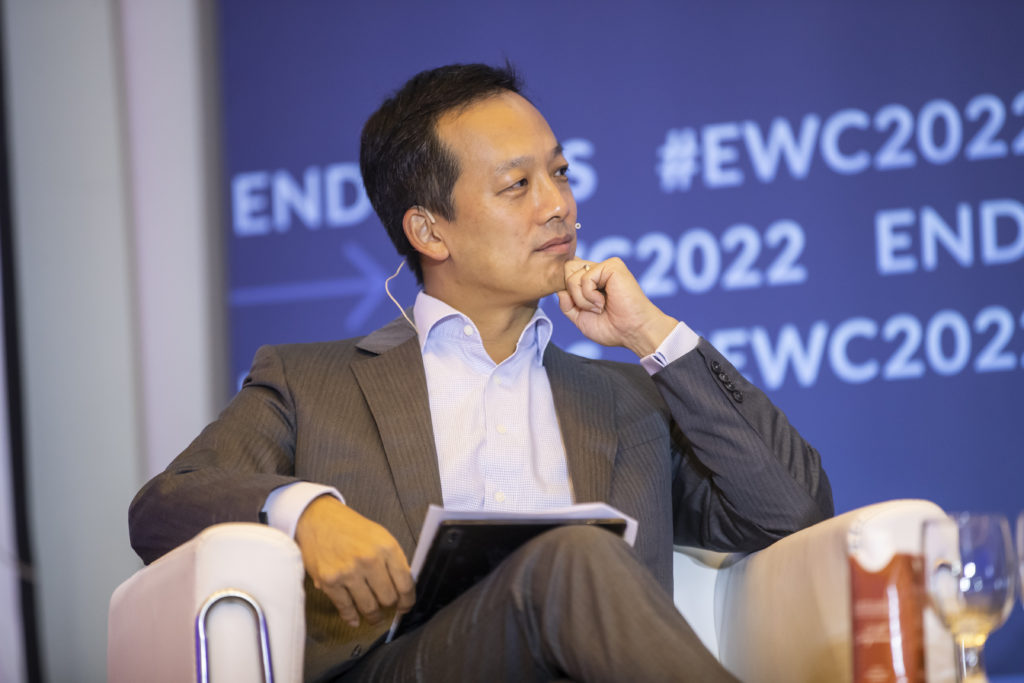 Rhee told KrASIA that an event like this was important for Endowus to showcase its services and reaffirm its mission. "It's important that we place wealthtech at the forefront. When we started, we felt that there was a tremendous opportunity to adopt technology and digitize what was traditionally a very offline business," Rhee said. "We built our platform to advise and provide access for individuals. We started four years ago, building what we felt was absolutely necessary for individuals and society to succeed, and building a strong safeguard for the retirement pension shortfalls that we face."
The event also announced the release of the "WealthTech: Looking Ahead" report, which was carried out in partnership with KPMG. The study explored the opportunities for wealthtech within the region, as well as the key trends that will shape companies in the space.
For Rhee, the report highlights the importance of the client experience. "We feel very strongly about being aligned with the client's best interests. Going back to the basics of being conflict-free is critical, for instance, because if you're aligned in the right way, you are likely to build a business model and wealth tech company in the right way," Rhee said.
KrASIA is a media partner of the WealthTech Conference. To watch the replays, click here.