On July 31 earlier this year, Bahlil Lahadalia, Indonesia's minister of investment, said in a press conference that the Indonesian government is considering more comprehensive measures to accelerate the development of the country's electric vehicle ecosystem. This followed the announcement that automotive companies Hyundai, BYD, and Wuling Motors will be establishing manufacturing plants in Indonesia.
Indonesia's automotive industry
Since the beginning of Indonesia's automotive journey in 1927, when General Motors established the country's first car assembly plant, the Indonesian government has been implementing various policies to foster the growth of its automotive industry. Such policies attracted foreign investments into the industry by offering incentives such as tax exemptions and tariff reductions.
Indonesia has made remarkable progress in the automotive production and sales through the policies it has implemented.
The country produced 1.47 million cars in 2022, 31% more than the previous year, making it the second-largest car-producing country in Southeast Asia, behind only Thailand. Indonesia also sold around 1.05 million motor vehicles the same year, according to Statista, cementing Indonesia's position as Southeast Asia's largest automotive consumer.
Transitioning to EVs
The global push for sustainable and green transportation has prompted Indonesia to reduce greenhouse gas emissions, and the Indonesian government has set ambitious targets, pledging to reduce greenhouse gas emissions by 31.9% by 2030, and to achieve net-zero emissions by 2060. To achieve this, the transition from fuel-powered vehicles to EVs will be essential.
Indonesia's push for electrification has begun with its promotion of electric motorcycles. The country is aiming to have at least 13 million electric motorcycles, including retrofitted vehicles, and 2.2 million electric cars on its roads by 2030, with plans to sell only EVs by 2050.
To encourage the transition, Indonesia has implemented several policies. The local government designated its automotive industry as a "priority development industry" in the "Positive Investment List" issued in 2021, rendering foreign industry players eligible for various tax incentives including corporate income tax reductions, import tariff concessions, streamlined business licensing procedures, and support for infrastructure, energy, and raw material supply. One of the preconditions requires manufacturers to produce electric vehicles locally and ensure at least 40% of components used are sourced domestically.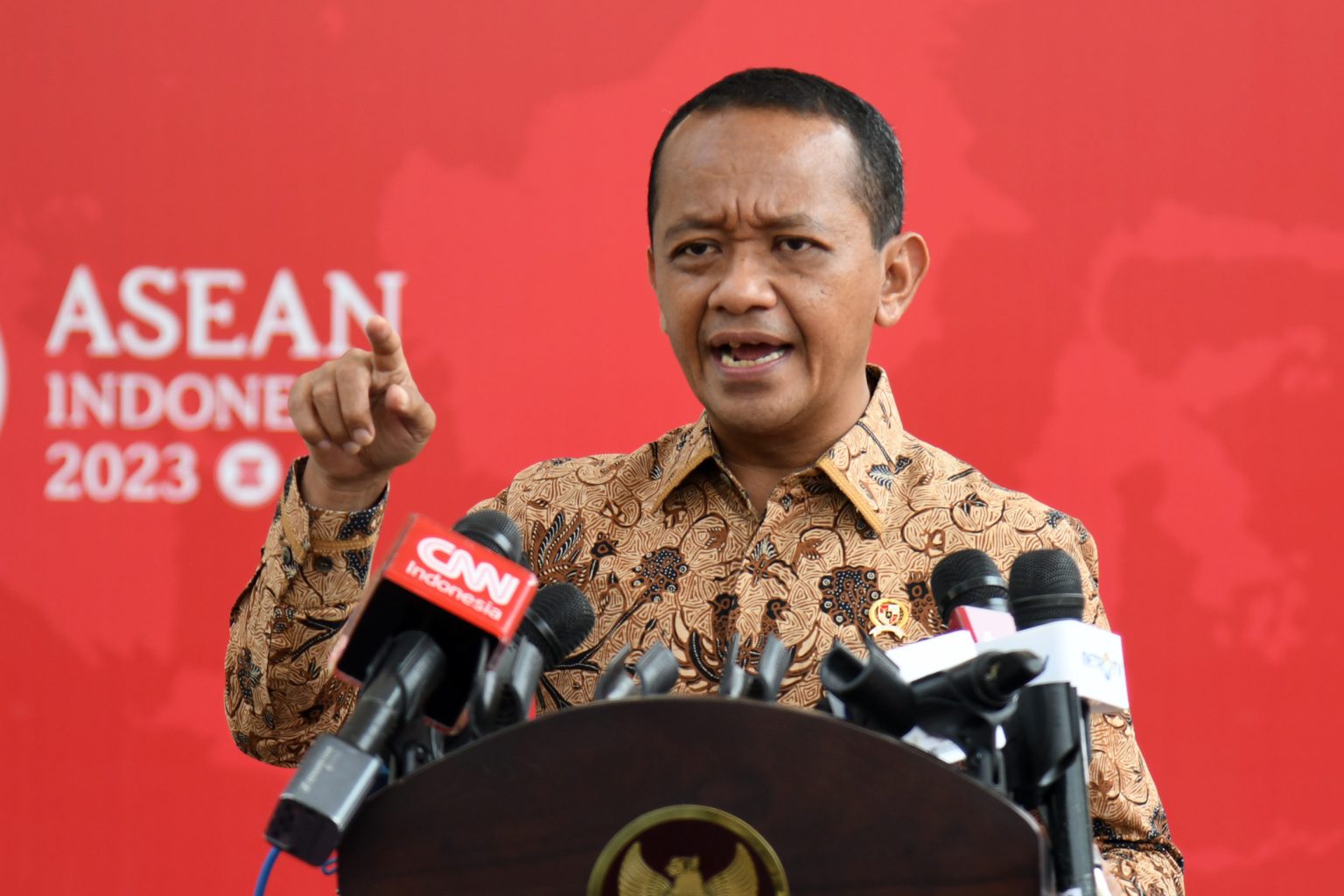 In March earlier this year, Indonesia also introduced a subsidy scheme to encourage the purchase of EVs and the conversion of combustion engine motorbikes into electric ones. Under this scheme, consumers can receive between IDR 8 and 80 million (between USD 525 and USD 5,250) when purchasing a new EV, with the exact sum dependent on the type of vehicle purchased. Consumers who convert their motorbikes can receive around IDR 5 million (USD 328) through the same scheme.
Comprehensive EV supply chain
Indonesia holds more than 22% of the world's nickel reserves and produces over 37% of nickel globally. It also became the second-largest cobalt producer last year, accounting for around 5% of cobalt produced globally.
Nickel and cobalt are essential for battery production, and the Indonesian government has taken measures to safeguard its reserves and strengthen its EV supply chain. It imposed export restrictions on raw minerals, including nickel ore, aiming to draw foreign companies inward to boost the domestic ore refining industry. This led to significant investments by foreign companies such as Hyundai, LG, and CATL, each establishing battery factories in the country.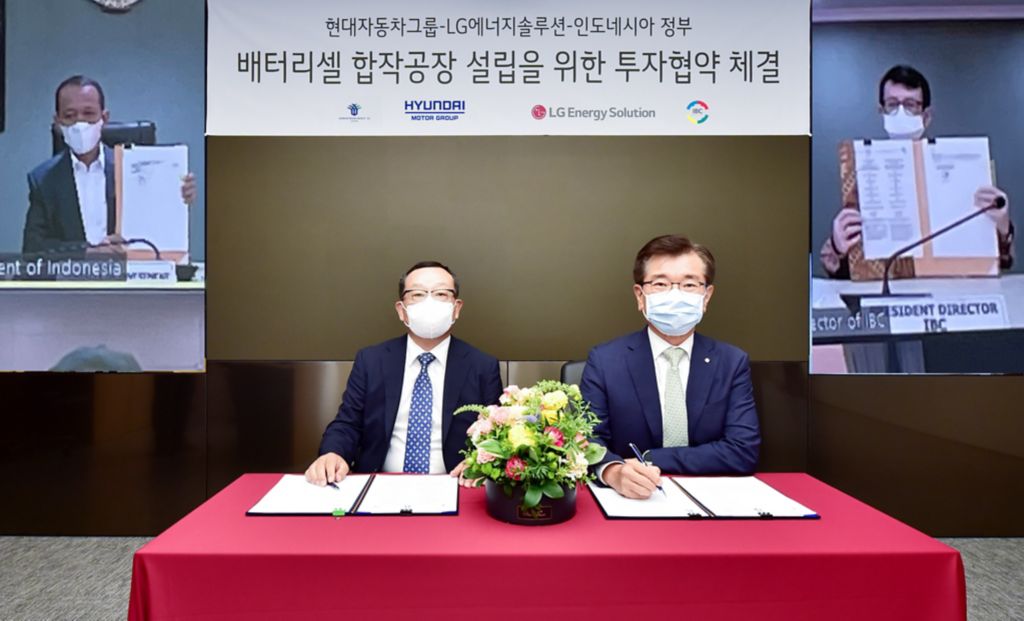 SEG Solar Inc., an American energy company, has also committed to a USD 500 million investment to build a five-gigawatt solar cell production factory and a three-gigawatt solar module factory in Indonesia, in partnership with Indonesian renewable energy investment company ATW Group.
Infrastructural limitations
To fully embrace electrification, Indonesia needs to overcome its limitations in terms of EV infrastructure.
Indonesian state-owned power company PLN is primarily responsible for building EV infrastructure in the country. As of July 2023, PLN has installed 616 electric vehicle charging stations and 1,401 battery charging stations. However, these stations are located mainly in Jakarta and its neighboring regions.
Policies introduced by the Indonesian government have also received lukewarm response. As of July 2023, electric motorbike sales accounted for only 0.2% of Indonesia's motorcycle market, according to Tempo, despite the subsidy rolled out earlier this year.
In addition, infrastructural gaps stemming from the country's underdeveloped transport and construction sectors, including issues like potholes and poorly maintained roads, affect EVs equally as much as combustion engine vehicles. This could potentially dissuade consumers from making the switch to EVs as well.
More importantly, with charging technology in Indonesia still in its infancy, it can take two to three hours to fully charge an EV, which may further deter consumers.
Manggi Taruna Habir, visiting fellow at the ISEAS-Yusof Ishak Institute, told CNA that poor resale value, limited availability of after-sales service and charging stations, as well as battery safety standards, need to be resolved first to ease users into switching over to electric motorcycles.
Indonesia's shine not lost
While Indonesia currently holds less than 1% of the market share in EV sales, automakers continue to tap into the country's potential. Chinese-based automaker Wuling Motor invested USD 700 million to build a factory in Indonesia in 2015, completing the first Indonesian-produced car, Confero, two years later. In May earlier this year, Indonesia's largest taxi operator, Blue Bird, also announced plans to purchase 80% of its new fleet from BYD. Japanese and Korean automakers have also pledged to continue investing in Indonesia, with Toyota planning to invest USD 1.8 billion in Indonesia over the next five years to produce EVs.