With regulators in the Philippines hampering Go-Jek's entry to the country, the Indonesian ride-hailing company has an ally coming to its assistance. Indonesia's Minister of Communication and Information Technology Rudiantara has promised to help Go-Jek with its expansion by holding discussions with the Philippine government.
Rudiantara has contacted his counterpart in the Philippines to discuss the matter, and indicated his position if roles were reversed. "If the Philippines' unicorn wants to enter the Indonesian market in the future, I will help them," Rudiantara said yesterday, as quoted by local media outlet Kumparan.
The minister also emphasized the importance of cooperation between ASEAN member states to develop a robust startup ecosystem in the region, which can only be achieved if all countries in the region are open to the presence of digital startups that hail from neighboring nations.
"If we fellow Southeast Asian countries do not help each other," Rudiantara said, "then other platforms or unicorns from outside the region will enter Southeast Asia, which would be such a loss for us."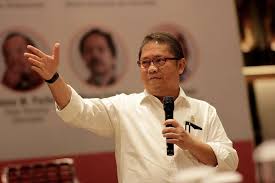 Rudiantara suggested that the presence of Go-Jek could benefit the Philippines' local communities. He referred specifically to traffic problems in urban areas, especially Manila, and said that these issues are similar to those in Bangkok and Jakarta. He argued that Go-Jek could be a solution for the Philippines' traffic congestion.
The Indonesian minister is known to be very supportive of Indonesia's economic development, taking an especial interest in the growth of startups in Indonesia. He has repeatedly expressed his support for local companies that plan to expand abroad. "The government will also help any Indonesian startups, especially those with unicorn status, to have a presence in other countries," Rudiantara said.
Go-Jek's snags in the Philippines stem from the country's transport regulator turning down its application to establish a ride-hailing service. The regulator alleges that Go-Jek's proposed operation in the country would violate foreign ownership rules. Go-Jek applied for a license to operate in Manila in August last year through a wholly owned subsidiary called Velox Technology Philippines Inc. Later the same month, ride-hailing was added to a list of industries where foreign ownership of local companies is limited to a 40% stake.
Editor: Brady Ng