Bengaluru-based mobility startup said Monday it has partnered with several e-commerce companies and hyper-local delivery startups to enable the delivery of everyday essentials to millions of Indians stranded in their homes during the COVID-19 lockdown.
Yulu said it is utilizing its manpower and fleet of electric two-wheelers to fulfill the delivery of essential needs for companies including meat delivery startup Licious, medicine delivery company Medlife, BigBasket, and Dunzo, among others. Currently, the partnership with online delivery companies is limited to Bengaluru, which it plans to expand to other cities such as Delhi, Mumbai, Pune, and Ahmedabad.
In a statement, Yulu co-founder Amit Gupta said, "Due to COVID-19 there has been a huge surge in demand for home delivery of essential goods such as grocery and medicine, which the companies are unable to fulfill due to shortage of manpower and unavailability of vehicles. There were a lot of inquiries from these companies for Yulu to help them with both our e- vehicle and manpower to fulfill the increased demand."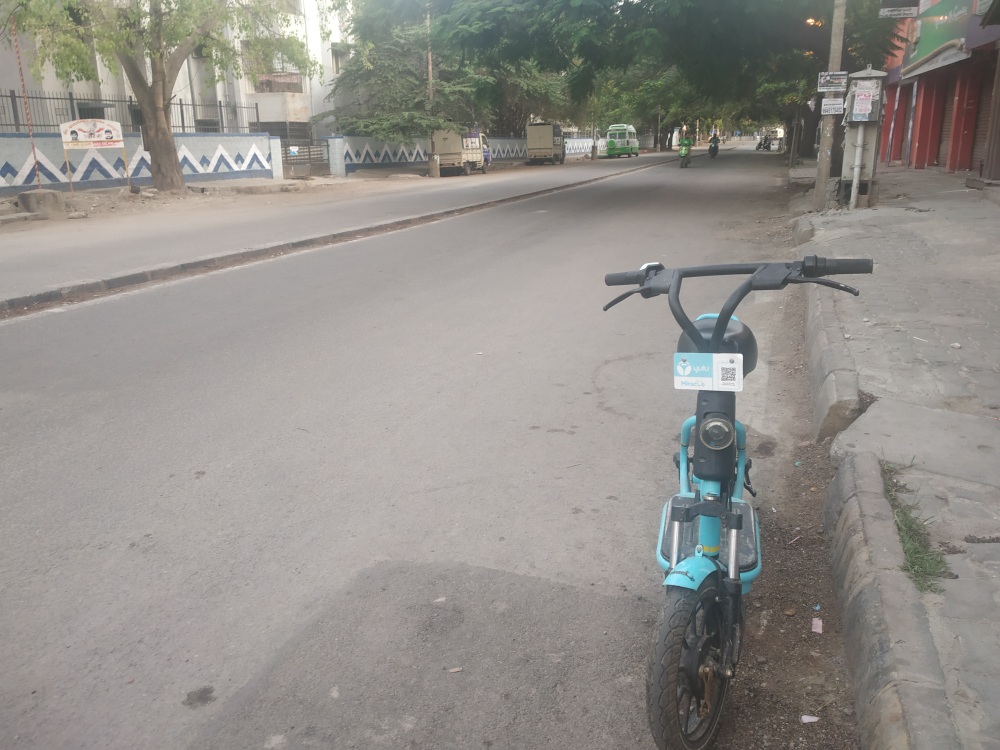 There is an unprecedented rise for grocery products as almost all supermarkets are shut and online orders from dedicated e-grocers such as Bigbasket and Grofers are taking more than usual delivery time ranging from seven to 14 days—and in many cases—users have reported their orders getting canceled arbitrarily.
"To fulfill our delivery goals, we are happy to partner with Yulu who will help us with our warehousing operations as well as last-mile delivery services. We are making all efforts to continue operations and are constantly tying-up with logistic providers and vehicle fleet owners to strengthen our delivery network," said KB Nagaraju, chief customer experience officer, Bigbasket.
Similarly, Bigbasket has tied up with Uber to help it deliver grocery products. Since there is no movement on the road due to the nation-wide lockdown since March 25, all app-based mobility startups including Uber, Ola, and Bounce have had to stop operations. As the 21-day lockdown period gets over on April 14, there is speculation that it might be extended in some form or the other. This might result in more such partnerships in the coming days as companies want to be relevant and earn some revenue at a time when operations are totally halted.
The move initiated by Yulu and the e-commerce companies is part of the efforts that Indian startups are taking together by leveraging their capacity and technologies to help the locals deal with the lockdown. While, food delivery giant Zomato is working with grocery delivery company Grofers to deliver everyday essentials, Uber has partnered with Walmart-owned Flipkart to deliver essential supplies across Delhi, Mumbai, and Bangalore.
On the other hand, Uber's local rival Ola has provided 500 cabs to the Karnataka government to be used for any work related to the novel coronavirus. Food delivery startup Petoo has partnered with logistics startup LetsTransport to provide the latter's frontline workers including delivery persons and truck drivers with everyday meal.