Once considered an underdog, India's online gaming sector has emerged as the dark horse of the world's third-largest startup ecosystem.
According to a recent report by Maple Capital Advisor, gaming sector has attracted USD 544 million in investments between August 2020 and January 2021. In comparison, Indian gaming startups received USD 350 million in venture capital in the previous six and a half years–between 2014 and May 2020.
The Indian gaming companies witnessed a spurt in traffic after the country imposed two-month-long lockdown restrictions last year in April and May. As millions of Gen Z and millennials continued to stay home for the better part of 2020 due to the COVID-19 pandemic, the momentum that gaming platforms had seen continued throughout last year.
Investors saw this as an emerging opportunity in the post-COVID-19 world and started pouring money once the funding activity came back beginning July 2020, after a muted quarter.
Maple Capital projects that the capital inflow in homegrown gaming firms will double to over USD 1 billion in the next 12 to 18 months with the rapid rise in users' awareness and engagement.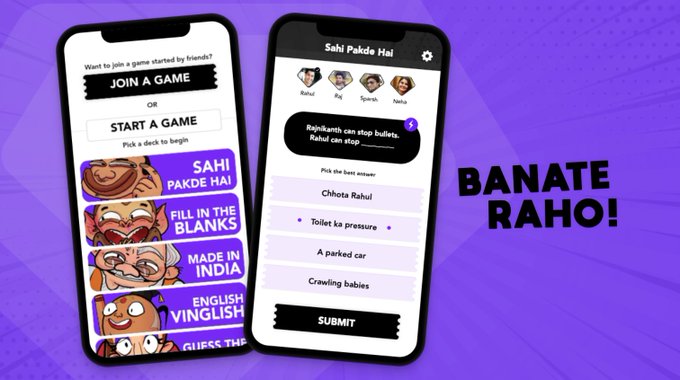 India currently accounts for more than 15% of the global gaming traffic and has over 400 million gamers, a report by local wire service Press Trust of India (PTI) said, citing Maple.
"We believe gaming is now at an inflection point with greater investment and consumer traction," Maple Capital Advisors founder and MD Pankaj Karna told PTI.
"With growth-oriented private equities now participating and the first meaningful IPO around the corner, gaming is poised to attract greater capital across stages, and we expect increased cross-border M&A."
In May 2020, Maple predicted the Indian gaming industry, which has over 400 startups, would grow at a CAGR of 32% to become a USD 3.7 billion market by 2024, from then USD 930 million.
"Consumer traction on the back of greater awareness and engagement is likely to accelerate. Also, clearer category leaders are likely to emerge. We expect improved regulatory coverage or judicial clarity, especially in the real money gaming space," he said.
Marquee investors such as Sequoia, Accel, Kalaari, Blume, Steadview, Matrix, Chrys Capital, and TPG among others are raising stakes in the homegrown gaming platforms. Some of the key deals since last year include USD 225 million investment in Dream11, USD 90 million fundraise by Mobile Premier League, and USD 68 million investment in Nazara Technologies.
The recent Maple report states that early-stage investments in the segment are witnessing good growth, specifically in areas like e-sports and casual gaming startups. The report added the sector is likely to see multiple unicorns as gaming startups attract more investment in the coming years.
That many gaming companies like Play Games 24×7, Nazara Technologies, Moonfrog Labs, and Junglee Games have good unit economics, has contributed to increasing investors' appetite for this fledgling segment.

According to Shailesh Lakhani MD, Sequoia Capital, mobile gaming, aided by more powerful smartphones, faster internet connection, relevant local content, micropayments, and new business models will be the dominant entertainment form for Indians this decade.
"Gaming companies in India are already the highest profit-generating domestically controlled internet companies, and gaming, like it is for Tencent in China, will be the cornerstone business model for the next generation platform companies in India," Lakhani stated last year.