Part 1 covers how Indian edtech startups began their overseas expansion.
If there is one thing Indian startups seem to excel at, it is leaping up at an opportunity. More so, if that opportunity might be the only chance of survival. The case in point is local edtech startups.
When the COVID-19 pandemic reset the traditional education system across the world, making edtech platforms an absolute necessity for students, parents, and educational institutions, a slew of Indian edtech platforms began venturing overseas to tap the soon-to-be USD 106.04 billion global edtech market.
At least a dozen homegrown startups like Cuemath, HobSpace, PlayShifu, Great Learning, and Teachmint are now vying to grab a chunk of high paying markets like the US, the UK, Canada, Singapore, Dubai, and Australia. Riding on the back of the cost arbitrage in these markets, they seek to grow their revenues exponentially. Cost arbitrage refers to the price difference between two markets, which enables homegrown firms to offer their products at a fairly competitive price in overseas countries compared to the local competitors.
But more than the potential revenue growth, tapping the overseas market is critical for many of them for one of two reasons.
First, the domestic market has become extremely crowded and competitive, particularly in the K-12 segment. For context, there were over 4,530 active edtech startups in 2020, of which 92 players received funding amounting to a total of USD 2.2 billion, as compared to USD 550 million in 2019. However, most of that capital went to the edtech giants like Byju's and Unacademy, which raised USD 1.35 billion and USD 264 million, respectively, last year.
As deep-pocketed entrenched incumbents like Byju's, Toppr, Vedantu, and Unacademy splurge money on marketing and advertisements, pushing up customer acquisition cost (CAC) to extremely high levels, smaller players have no choice but to look elsewhere.
The other reason is that Indian parents are not eager to shell out money on online courses of extracurricular nature like music, hobby classes, and gamified learning with AR and VR for kids. Hence many startups operating in these segments are looking at overseas markets where customers are willing to pay for these services until the Indian market comes around.
Death by CAC
In the next ten years, India's edtech industry is poised to reach USD 30 billion from the current USD 700–800 million. This huge opportunity has inspired a bevy of entrepreneurs to set up educational technology ventures since the COVID-19 pandemic first hit India. This is evident from the fact that just last year, about 61 edtech startups raised seed funds.
Anirudh Damani, managing partner at Artha Venture Fund, believes edtech has emerged as one of the most crowded and ultra-competitive sectors in India. "Every company is going after the same set of users with similar products. To achieve tall targets, they are burning a lot of capital in wooing customers," Damani said.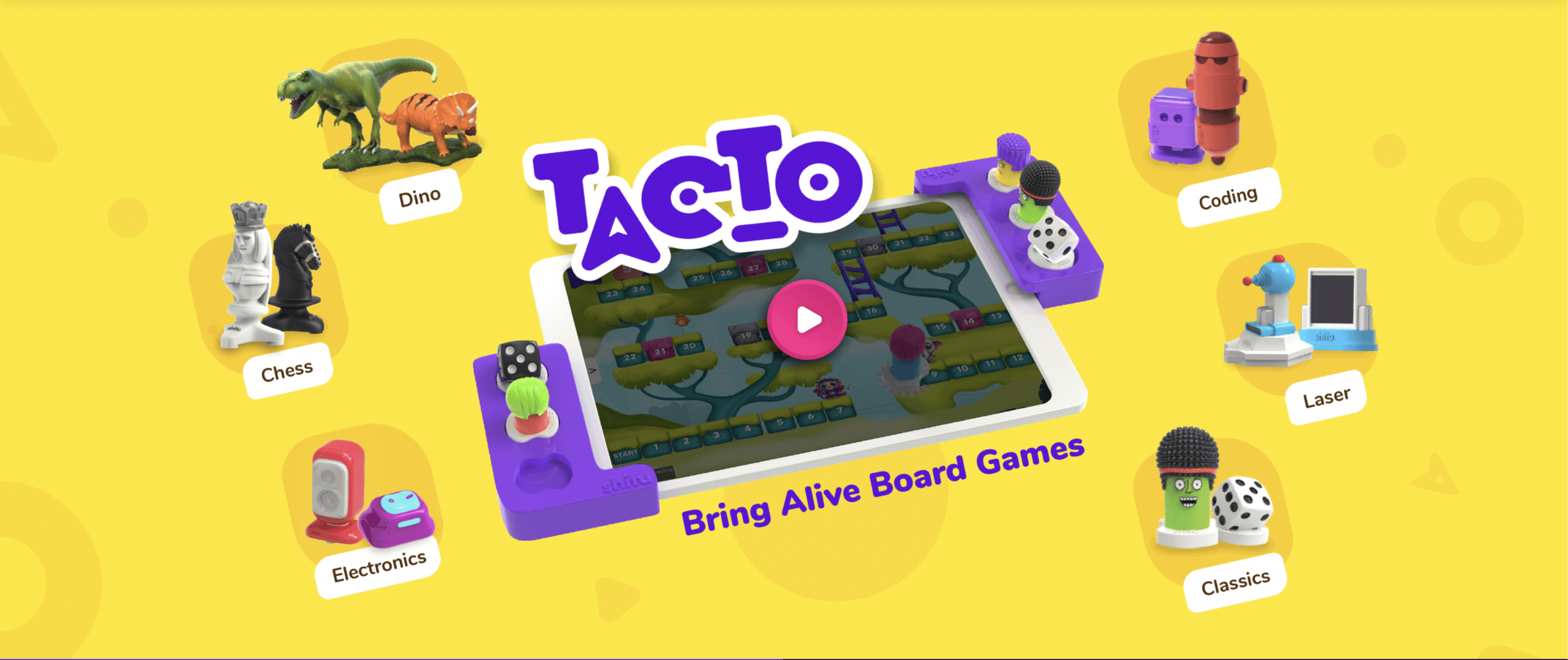 "The customer acquisition cost has become so high that the unit economics for some of these edtech companies is never going to work out," he said. Damani added that a lot of these companies will soon realize that growth would stop once the funding stops, and more of them will start looking at other markets where they can survive.
Manan Khurma, CEO and founder of Cuemath, a Bengaluru-based online live tutoring startup that has entered over 20 countries in the last 15 months and competes with the Byju's-owned WhiteHat Jr and Tiger Global-backed Vedantu, agrees that customer acquisition cost (CAC) is becoming a major problem for the edtech industry.
"Many companies are struggling with CAC in India because they all use the similar approach (to reach out to the customers)," he said. "Common advertising channels like Facebook are now starting to saturate because everyone uses them, with the same terminology and promises, and parents do not know how to differentiate between various offerings. So CAC will continue to rise in India."
In Khurma's view, the problem with the Indian edtech market is that while CAC is high in general, lifetime value (LTV)—the average revenue a company earns from a customer throughout her life—is also low. "So one is hit from both ends: high-cost customer acquisition and low LTV," he said.
Simply put, after splurging big bucks on getting consumers onboard, it is unlikely that edtech firms in India would be able to earn that much money from them. According to an industry insider, CAC for an edtech company operating in the K-12 segment in India varies from INR 10,000–60,000 (USD 137–821) per student.
"At the higher end of the spectrum, it makes no sense because you will never be able to make that kind of money on the user," said the source who did not wish to be named. "So you are losing money on every user acquired."
Khurma believes the ever-increasing CAC will lead to the demise of many startups that have sprung in the recent past. "We have this internal phrase: death by CAC. Basically, we will see a lot of companies die because they couldn't solve the CAC problem (in India), even though they had good products," he said.
Going overseas doesn't lower the CAC for edtech companies, either. Compared to India, the CAC is higher in the US, said the source quoted above. At the lower end of the spectrum, it is around INR 20,000–25,000 (USD 275–342) and, at the upper end, INR 60,000–70,0000 (USD 821–958).
However, Khurma said that even though it's expensive to acquire customers in developed markets like the US, the LTV is also high because of higher pricing and higher renewal rates. "It still makes sense to spend that kind of money to generate leads in these markets because it gives you a good return on investment."
Getting it right
Khurma believes that to create a successful overseas business, the customer acquisition process has to be cracked.
"In India, most of the edtech companies follow a push-based sales approach where you call up people and try to sell your product to them. But this approach is not very effective in international markets because of differences in cultural context and time zones," he said.
"You have to tweak your sales process and make sure it is more pull-based and consultative, where you attract customers through free content, paid marketing, trial classes, and referrals," he explained. "And you have to make sure that it works across geographies."
"This is where a lot of edtech players struggled in terms of going outside India. We think we have done a good job of it," he added.

Another challenge for local-to-global startups is maintaining quality, in terms of technology, service, and execution, to be on par with global rivals, said Arjun Nair, co-founder of online higher education platform Great Learning. The company partners with top global universities like Stanford, MIT, and Northwestern to offer graduate and postgraduate programs and claims to have learners from 160 countries.
"It is not an easy task," said Nair. "There will only be few companies that will be able to build the technology, operational excellence, and the infrastructure to provide quality service at scale." Although the six-year-old company opened up the platform for international students in 2019, it was only last year when it saw exponential growth.
"We could have tied up with dozens of tier-2 and tier-3 universities very quickly, like some of our rivals. But we did not take that strategy as we never wanted to compromise on quality," he said. "Instead, we only tied with the best, which meant, maybe in a year, only one or two partnerships would happen."
What helped Great Learning grow in the international markets is its focus on differentiating itself from its global peers.
"International markets are largely product-driven. There is no handholding, no personalization, no one-on-one counseling, and no peer interaction," he said. "So we were able to enable all of those things at a very low price point, compared to what exists in the market there."
Meanwhile, a few edtech startups in the niche category of edutainment have chosen to venture into foreign markets because there is not much demand for such products in India.
One among those is PlayShifu, a Bengaluru-based early learning startup, which develops augmented reality-based toys to help kids learn general knowledge, basic math, and vocabulary. It sells its products online as well as offline.
The five-year-old startup has had its eyes on the global market since its inception in 2016. It launched its first global product in late 2017 and currently offers three flagship gaming platforms comprising ten products to impart basic learning skills.
"While India is a fast-growing market, we realized that in the absolute sense, it is relatively a smaller market if your products' price points are on the higher side," Vivek Goyal, co-founder of PlayShifu, told KrASIA. "For us, to create a physical and digital experience in our products, the price points have to be around USD 50–60, which is not the mass market for toys in India."
"However, there is a huge mass-market globally at these price points that we can capture," he added.
The startup, which has raised USD 25 million since last July, saw its revenues shot up 3x in the last financial year amid the pandemic, owing to its footprints across 30 countries, including India, the US, Canada, Germany, South Korea, Japan, and the UK.

Kids-focused edtech companies like PlayShifu must have a physical presence in overseas markets to learn about the cultural nuances to create relevant toys for young minds.
"That was one of the main things that we wanted to cover grounds for. In our initial years, we didn't have enough funds to establish teams overseas, so we were traveling extensively to meet parents, teachers, and our business partners," he said. "After raising Series A and B, we have established a small international team."
Play Shifu now plans to go deeper into its existing markets and scale its offerings to 30 products, which would cover 20 unique skills for kids, including logical reasoning, critical thinking, and moral values.
As local edtech startups across the segments gear up to create a global business, investors expect the domestic education technology market to consolidate. Big wigs like Byju's and Unacademy have already been scooping up smaller rivals since last year.
Unless consolidation happens in the edtech space, Damani said, "it is difficult to see how these companies will get supported by customer capital versus investor capital."