Artificial intelligence (AI) can carry out a myriad of tasks, ranging from navigating autonomous vehicles and automating factory processes to security monitoring.
Data is the bedrock of AI applications, which use computational models to read data and decipher patterns and trends before extrapolating them to serve a specific purpose.
However, the dataset needed to train AI effectively is often costly and time-consuming to compile from scratch. As with any good research sample size, the data needs to be broad, richly varied, and clearly labeled to be effective for the job. One startup has found a way to tackle this challenge—Singapore-based Image Machine that specializes in synthetic image generation.
Synthetic images are images generated by programming instead of real-world data.
The tech firm leverages AI technology known as generative adversarial networks to create computer-generated images that developers can use to train their AI models.
With its proprietary algorithms, the startup can generate large image datasets for AI developers and reduce their costs of obtaining image data.
The images generated by the firm can also be tailored to the requirements of its customers.
Notably, these images generated by Image Machine can be automatically annotated to do away with the need for manual data labeling, which is a laborious, error-prone, and time-consuming process.
Synthetic data has become a viable alternative to real-world data due to its advantages. According to consulting firm Gartner, by 2024, 60% of the data used in the development of AI and analytics projects will be synthetically generated by companies such as Image Machine.
Founded in 2021, Image Machine is led by Marcus Teo (CEO), Wee Kang Teo (CTO), Simon Chung (COO), and Michael Teo (sales director). The company currently serves customers from Singapore, Hong Kong, and the United Kingdom, and plans to expand its customer base globally. It is also raising funds to scale its business.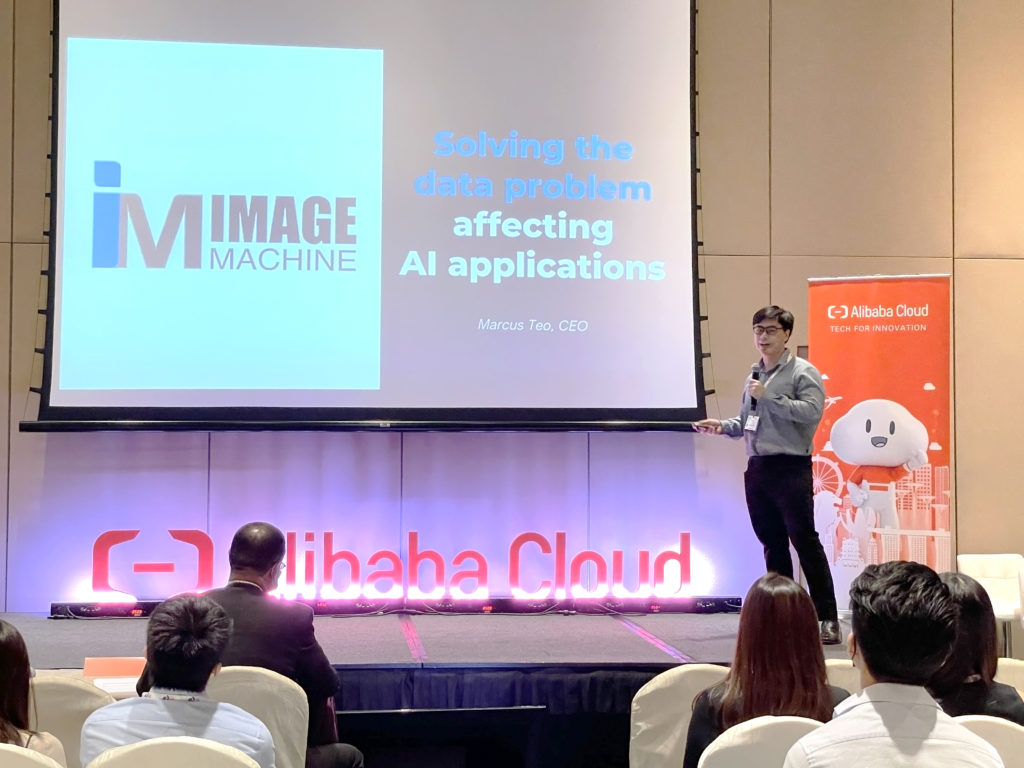 Image Machine was a finalist at the Project AsiaForward Alibaba Cloud Global Startup Accelerator Singapore Demo Day, held on June 1, 2022 at the Singapore EXPO.