On any given day, more than a dozen couriers from Swiggy and Zomato—the two major food tech companies in India—wait outside Bengaluru-based beverage outlet Shake it Off to pick up and deliver food to customers. However, Nishant Kumar, founder of Shake it Off, wants to reduce this number by 25% in the coming year as he believes over-dependence on these two behemoths is costing the company in the long term.
While Swiggy and Zomato have helped restaurants like Shake it Off get more orders in terms of value and volume and have served as a sort of "life-support" during the COVID-19-imposed lockdown, many restaurateurs believe they have lost control of their business to both companies.
The reasons for their discontent range from the high commission charged by Zomato and Swiggy, usually between 22–25% of the order value, change in schemes without consulting restaurants, and refusal to share user information with restaurants.
Many restaurants are determined to break the duopoly of Swiggy and Zomato in India's online food delivery market. According to the National Restaurant Association of India (NRAI) that represents more than 500,000 restaurants, around 80% of its restaurant members have started using alternate tech platforms to take matters into their own hands.

Anurag Katriar, president of NRAI and a restaurateur, who owns Indigo, a chain of restaurants, said NRAI has been encouraging restaurants to partner with other tech companies to ensure core business decisions are controlled by restaurants themselves. "It is imperative that businesses take control of their business and decide how to shape their digital landscape without losing money in the process by offering huge discounts," said Katriar.
Questions sent to Zomato and Swiggy were unanswered till the time of publishing.
Stealing the pie
A host of tech startups such as DotPe, Petpooja, and Google-backed Dunzo have been working with restaurants to help them diversify their food delivery business.
Petpooja, a food-tech company based in Ahmedabad, a city in Western India, enables food outlets to digitize their stores, manage online orders, and accept digital payments. The platform is specifically suited for restaurants that want to use online channels to increase their dine-in customers. "Our strategy is to focus on physical stores and draw more customers to our food outlet. We offer extra discounts and provide coupons and loyalty programs if customers place a direct order via the Petpooja app. The customer can redeem the coupon by visiting the restaurant or via the next order placed on the app," said Kumar of Shake it Off.
While restaurants are individually partnering with different last-mile delivery and food-tech companies, last year NRAI struck a deal with DotPe that will help it build its own tech platform for online ordering, payments, and contactless dining.
DotPe allows restaurants to create a digital shop, enabling them to have a digital menu, raise invoices, and accept online payments, among a few other solutions. It claims more than 50,000 restaurants and food courts across India use its platform.
Shailaz Nag, CEO and co-founder of DotPe, said restaurants using his tech platform have access to all customer information, giving them the freedom to connect with them directly. Access to customer data and other online ordering trend gives restaurants the ability to better understand their customers' likes and dislikes.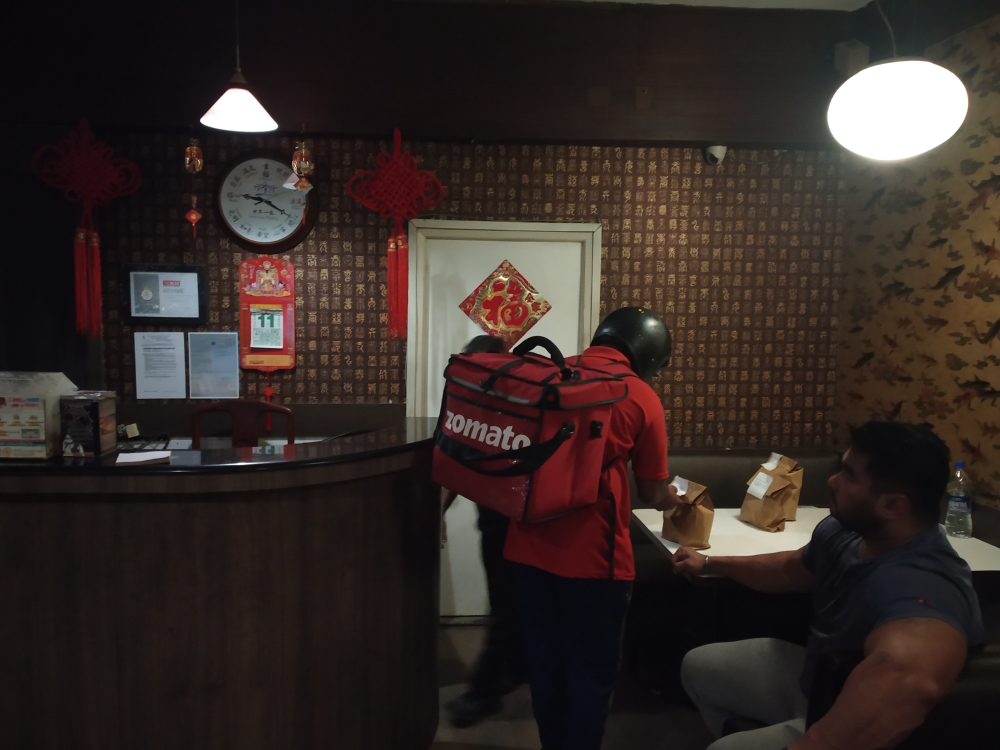 Zomato and Swiggy don't share any customer data with their restaurant partners, which has been a major bone of contention between restaurant owners and the two food delivery giants.
One added advantage of using DotPe or any other company's platform is restaurants save on the huge commission that Zomato and Swiggy charge on every order. They say that they can direct these savings to offer personalized discounts to loyal customers directly.
"The level of personalization is such that if one customer is ordering from the partner restaurant for the first time and someone else is ordering for the tenth time, they will receive different levels of deals and discounts. These aspects are usually not found in commonly used delivery apps," said Nag.
He claimed one of India's largest restaurant chains was able to bump up its revenue by 22% using DotPe.
Delivery and discovery
While Petpooja and DotPe have been helpful to manage online orders and payments, restaurants still have to organize deliveries themselves. This is where last-mile delivery companies such as Dunzo and Shadowfax come into the picture.
Shadowfax, which works with e-commerce and e-grocery startups, started training its fleet for food deliveries exclusively in 2018. It claims restaurants will pay 15% less for delivery compared to the two incumbents in the industry.
Similarly, Bengaluru-based last-mile delivery startup Dunzo, which delivers groceries, household essentials, stationery items, and pet products, apart from running personal errands on behalf of its users, is also now involved in the food delivery segment. Currently, it has a specific food-ordering and delivery section on its app where restaurants list their menu. Dunzo provides them with a dashboard to accept online orders, process digital payments, and schedule delivery.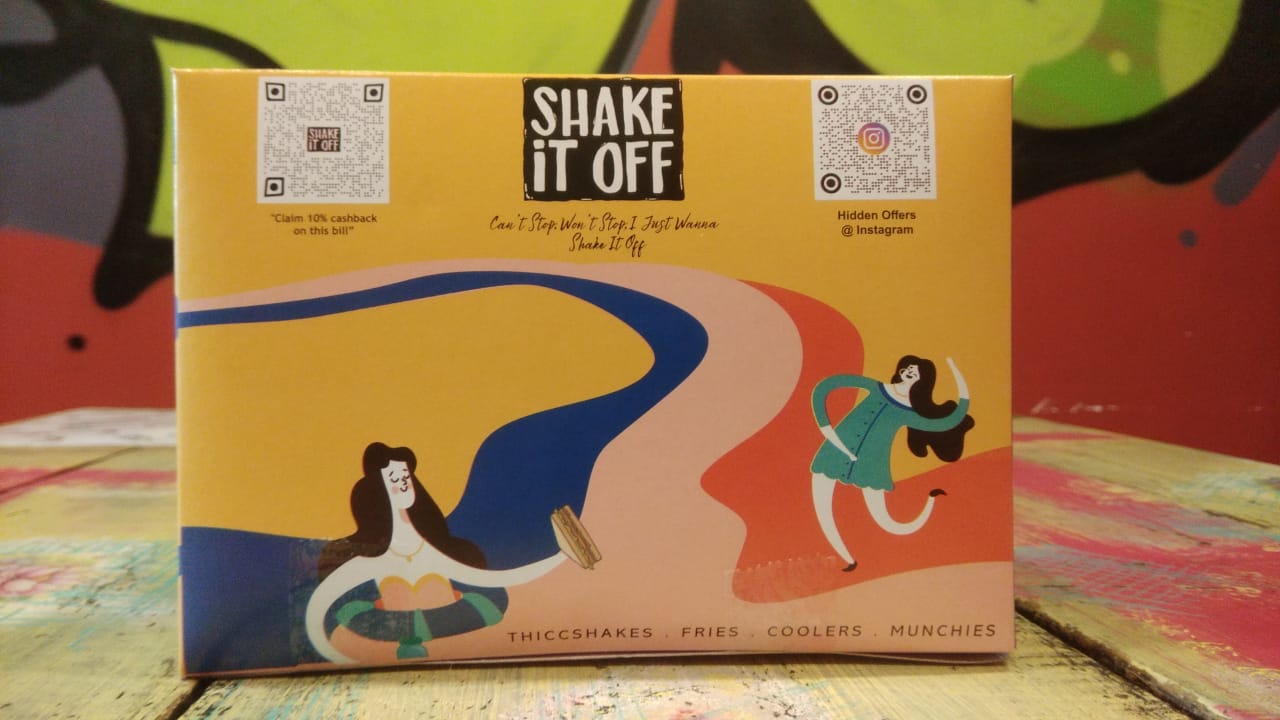 "In the past year, several businesses and restaurants have reached out to us for their logistics requirements and are uploading their catalog as a partner merchant," said Shreyash Jhunjhunwala, lead at Dunzo for Business.
He added that restaurants and other businesses "should be able to reach customers without spending a lot of money on overhead costs. By employing Dunzo's B2B logistics, they no longer need to part with margins while still being able to rely on deliveries."
Jhunjhunwala claims thousands of restaurants use its B2B logistics service in Bengaluru, Delhi, Gurugram, Chennai, Pune, Mumbai, and Hyderabad. According to him, 50% of Dunzo's B2B orders come from restaurants. "As a horizontal platform, we are able to serve many use-cases and maximize our delivery network to do more for our customers," said Jhunjhunwala.
Reasons to look elsewhere
Until 2019, it seemed like the online food delivery space was spoken for by Zomato and Swiggy—the two behemoths backed by tier-1 venture capital funds. However, things started to turn upside-down for them when NRAI started voicing its displeasure regarding the high commission and deep discounts offered by the two to their customers. A large proportion of the discounts came from the pockets of the restaurant owners.
NRAI's primary beef regarding heavy discounts was with Zomato's dine-in program called Zomato Gold. Launched in January 2018, Zomato Gold allowed its exclusive members to earn an extra drink or dish for the cost of one. The idea was to drive more dine-in customers to restaurants. But soon, restaurants realized it was drilling a hole in their pockets as they had to bear the cost.
In 2019, NRAI launched a campaign against Zomato and urged restaurants to "log out" of Zomato Gold.
The association alleged that the Zomato Gold loyalty program forced restaurants to provide heavy discounts on food that hurt their business. The move initially saw 300 restaurants withdraw from Zomato's membership-driven Gold program and gradually spread to several other cities and restaurants.
The campaign slowly began to question other loyalty programs by other food-tech players such as Swiggy, Dineout, Nearbuy, and Magicpin.

Kumar said earlier food delivery companies bore the discounts, but gradually those were transferred to restaurants. "Initially, they came up with 40% discounts, of which 30% were borne by firms [Zomato and Swiggy] and 10% by us. Today, all discounts have to be borne by restaurants which have badly affected our business," said Kumar.
"Our margin with dine-in customers is around 70% on each order. For online orders, we only earn 30% on every order. Today, online orders have become a liability."
The Indian restaurant industry is going through an overhaul as its reliance on food delivery has increased since people prefer ordering in than going to a restaurant. With growing discontentment with the two major food delivery companies, it is crucial that restaurants discover alternatives.
Correction: An earlier version of the story misstated that Petpooja is based in Bengaluru. It is based in Ahmedabad. We have updated the article to reflect that.