In the early 2000s, when the food delivery sector in India didn't exist, people would keep menu leaflets of their neighborhood restaurants. They'd call up the restaurants for takeout orders and pick up the food themselves. A handful of restaurants had provisions for home delivery too, but only inside a fixed radius.
At the time, there was nothing hi-tech about it, just some plain old phone calls and a self-pickup trip.
The convenience of swiping up and down our smartphones from the comfort of our couches to order a meal and get them delivered to our doorsteps, a common privilege bestowed upon us by a highly developed foodtech segment, was still a decade away from becoming a daily routine for many in the world's second-most-populous country.
Currently, the food delivery market has grown exponentially. According to market researcher Imarc, the Indian online food delivery market reached USD 4.35 billion in value in 2020.
Of all the players scrambling to get a bigger pie of India's foodtech sector, Zomato is both an early bird and a latecomer.
A late-coming early-bird
Zomato is one of the earliest foodtech startups in India, as well as the sole survivor from its era.
Founded in 2008 by two Bain & Co consultants, the Gurugam, New Delhi-based unicorn started as an online platform for menu aggregation, restaurant discovery, and user reviews, akin to Yelp.com.
While working together at Bain & Co in 2008, Deepinder Goyal and Pankaj Chaddah, who knew each other from the premier engineering college (IIT) they had attended together in Delhi, saw how their colleagues were always in search of and hoarding menus of newer eateries.

They realized the potential of digitizing these menus. Goyal and Chaddah started spending their free time scouting restaurants and collecting hundreds of menus leaflets. Later, they would upload the pictures of these menus on their new website, Foodiebay.in. People could visit this site to find out nearby restaurants' latest offerings. They still had to call the restaurants directly, but it did away with the task of finding and storing leaflets.
In less than a year, the idea became a real hit. The duo saw lots of traffic to the website. As the company got more traction, the founders changed Foodiebay's name to Zomato in 2010.
Discovery to delivery
However, this run was anything but easy for Zomato and it had to retrace its steps several times in search of a perfect model in India's foodtech space that guzzles more money than it makes.
"Zomato has always been a company that doesn't burn much money and did everything in its capacity to stay away from such models," Satish Meena, senior forecast analyst at Forrester, told KrASIA.
This was one of the reasons why Zomato has been avoiding getting into food delivery, and when it did, the party was already too crowded for Zomato as a late-comer.
Zomato's founder Goyal had always maintained his stance that the company will not get into food delivery as it is not a scalable model in India due to technological and logistical challenges.
Till mid-2015, Zomato was a restaurant discovery platform and relied on users to place their orders over phone and restaurants to make deliveries themselves.
However, the entry of new players like Swiggy, FoodPanda, TinyOwl, and others that used technology to allow users to place their orders digitally and gave restaurants the freedom from delivering as they took the onus on themselves in lieu of a commission on each order.
Seeing the meteoric uptick of food delivery, in May 2015—after seven years of running a food-tech business and a year of ignoring the sweeping rise of rival, Swiggy—Zomato started delivering food to its users beginning from New Delhi.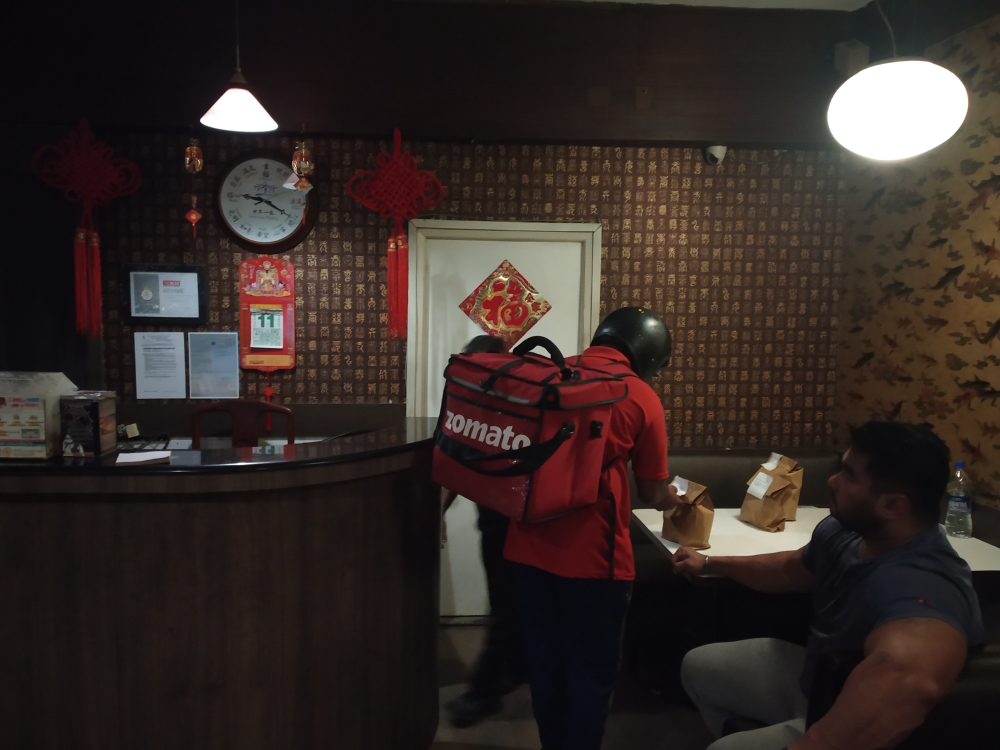 "Zomato realized this quite late that delivery is going to be a major business model. Before this, Zomato had always said that people are not going to pay for delivery. But by the time they realized its potential, Swiggy was already way ahead of Zomato," Meena said.
Even when the company got its hands dirty by getting into food deliveries, it adopted a hybrid model where a part of the delivery was still taken care by restaurants and the rest by third-party logistics companies.
In an interview with local media Business Line, in 2017, Deepinder Goyal said, "Currently, around 93% of our orders are fulfilled by restaurants and only about 7% is facilitated by Zomato through third-party delivery companies."
A person in the food delivery space, who spoke to KrASIA on condition of anonymity, said, "Since Zomato already had good relations with restaurants it was able to quickly scale this model. But, the reason Swiggy was able to maintain its lead over Zomato, was because it took care of the end-to-end delivery on its own and didn't rely on other partners."
Difference in strategy
From a bird's eye view, Zomato and Swiggy are quite similar, but they couldn't be more different on closer inspection.
Zomato is largely a food tech company that wants to give its users a 360-degree experience when it comes to food. Starting from restaurant discovery, food delivery, launch of Zomato Treats (a subscription-based service for free desserts with every food order), and enhancing dine-in experiences with its Zomato Pro (earlier Zomato Gold) offering, that gives dine-in customers a privileged experience at select restaurants.
Other than these, it also got into wholesale grocery delivery to help its restaurant partners source raw materials. In 2019, it launched Hyperpure, a platform for restaurants to buy vegetables, fruits, poultry, groceries, meats, seafood, dairy, and beverages.
"It has been experimenting on all fronts as they want to make money from everything related to food, starting from restaurant discovery, dine-in, food delivery, and B2B. Sometimes these experiments worked and other times it didn't. But it got clear that their focus was food tech," Meena said.
Swiggy on the other hand, Meena said, has a very different approach compared to Zomato. "Swiggy's strength lies in its delivery fleet and its algorithm that optimizes this fleet to do non-food deliveries as well, without affecting the core business," he added.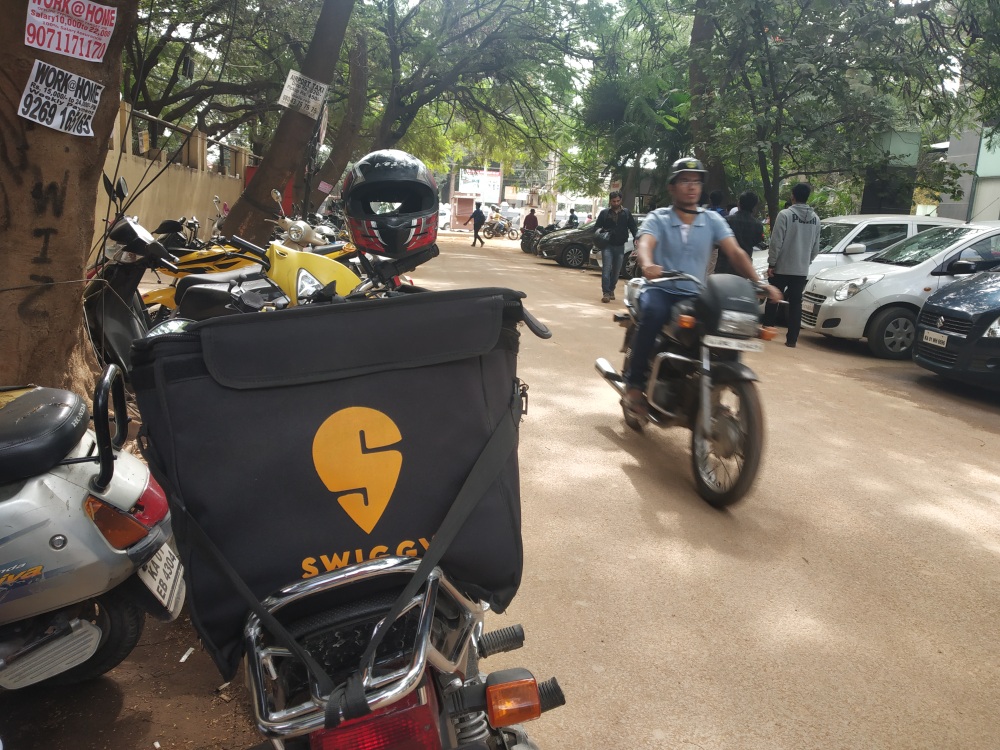 Here, Meena is referring to Swiggy's entry into grocery delivery in 2019. It also started Swiggy Genie, a concierge service that allows users to ask a delivery person to run a personal errand for them.
"Swiggy is all about giving instant gratification of people's needs using its delivery fleet. Starting from food to groceries to personal work that requires a person to move from point A to B, the company has them covered. It optimizes delivery person's non-peak hours quite efficiently to make this happen," the source said.
Last year, during the lockdown, when restaurants were shut, Zomato also tried to ride the grocery delivery bandwagon—partly to experiment with it and partly to ensure its business doesn't drop down to nil. However, within five months it said the model has poor unit economics and started winding up the operations.
Cancelled orders
This is not the first time that Zomato has called back its initiatives.
In 2016, the company launched Zomato Infrastructure Services (ZIS), a cloud kitchen offering that allows restaurant partners to expand their operations by providing a kitchen space only for takeout. However, Zomato scrapped the experiment after three years. It said the company will indirectly participate in the rising cloud kitchen segment by investing USD 15 million in Bengaluru-based company Loyal Hospitality.
"The purpose of ZIS was to bridge the supply and demand gaps in various micro localities across the country. We only had one pilot kitchen in Dwarka [a small neighborhood in Delhi] and we are in the process of winding it down," said Naina Sahni, VP-Public Relations at Zomato, told local media Economic Times.
Moreover, it has also scaled down its operations in seven out of 23 countries where it offers different services.
Meena said these actions show that Zomato doesn't shy away from getting out of businesses it thinks is not going to work.
"They don't want to burn a lot of money, and as soon as they realize something is going to put a lot of strain on the company, they pull the plug," he said.
Probably this is the reason top-tier investors such as Alibaba, Temasek Holdings, Tiger Global, InfoEdge, Mirae Assets, and others have beelined to invest in the company. The company recently raised USD 250 million at a post-money valuation of USD 5.4 billion from five new investors.

"We backed the company because they had a strong brand from the very beginning as they focus on holistic experience when it comes to food. The execution was impeccable and is fairly sustainable," Ashish Dave, India Head at Mirae Assets, told KrASIA.
Zomato has said the demand for food delivery is steadily growing after seeing a steep fall last year due to the COVID-19 pandemic. In a blog post, Goyal said, "In terms of the size of the business, COVID-19 has set us back by a year or so – but a year is only a small blip when you are building a company for the next 100 years."
This year, the company is in full preparation to go public either by the end of this year or early 2022.
"They are one of the few companies in tech that can pull off a successful IPO, and I am quite hopeful for them. Their focus on revenue is quite commendable," Meena said.