These days, it's possible to reach out to a business in a multitude of ways. One can make a restaurant reservation, order flowers for a birthday, or check a business's opening hours—all without having to pick up the phone and call someone. But for many businesses, being reachable by phone is still one of the most reliable ways to operate. After all, nothing beats having that immediacy and personal attention that one gets from a phone conversation.
With remote and hybrid work, though, having a phone line tied to a physical location is no longer feasible. That's where cloud-based phone systems like Aircall come in: it gives businesses the capability of routing calls, assigning extensions, and resolving customer inquiries without the hassle of going to the office.
Aircall also integrates with a slew of business tools like Salesforce, HubSpot, Microsoft Teams, and Slack, which ensures a seamless customer experience. Their system features include insight cards, which are pop-up cards with information relevant to whichever customer is calling—a great way to keep track of what they last ordered and which issues they have previously experienced.
KrASIA spoke with Hugo Mas, the Sales Director (Asia) at Aircall, to find out more about the business and his insights into the customer service industry.
The following interview has been consolidated and edited for brevity and clarity.
KR: What challenges did the company face in its growing years?
HM: While developing Aircall, we learned the hard way that SaaS takes time to build. In SaaS, there is an emphasis on agility, rapid innovation, and a shorter time to value. This means that companies tend to get to market quickly with a minimum viable product (MVP)—in other words, a product with just enough features to attract customers with a first-mover advantage. Companies then spend the next few years refining the product based on customer feedback, usage patterns, and evolving market dynamics.
We launched our MVP in 2014. Our goal at the start was simple: we wanted to build a solution that is simple, easy to use, and collaborative. We got a handful of customers with our MVP, most of whom were businesses with 2–3 employees, such as independent contractors, small agencies, and e-commerce startups.
Our end goal, of course, was much bigger. We wanted to reinvent the business phone, and this required building new features.
With all that being said, launching an MVP also meant that when we finally got to the stage where we were ready, any new feature that would normally take a few weeks to build now requires months. If we were to do Aircall all over again, we would pay a lot more attention to our product and tech architecture early on, rather than prioritize growth at all costs. Founders must bear in mind that they have 3–4 years to build the right product, and everything yet to be included by this time will cost you much more to build.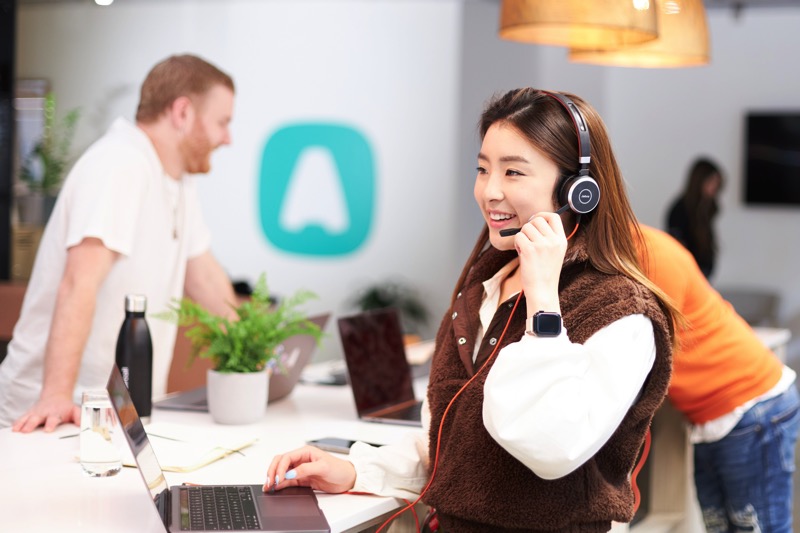 KR: What is your differentiation strategy to stand out from the competition?
HM: We are built around the concept of out-of-the-box integration and interoperability. Our solution is easy to set up and scale, and it easily integrates with cloud business tools to get the job done. This way, we ensure more satisfying customer journeys.
Aircall is perfect for sales and support teams that need to unlock the value of a cloud phone system quickly. As a global company, we also provide our customers with the best call routes and carriers by partnering with best-in-class global voice carriers and local providers in select markets to ensure good connectivity. We also have local teams in our markets, including Singapore, which allows us to be closer to our customers and partners and provide them with on-ground support.
KR: How do you think will the customer service industry change in a post-pandemic era?
HM: The disruption caused by the pandemic has made way for a new golden age for customer support, one that is centered around empathy. We believe this is the direction the customer service industry will go in the years to come. Empathy helps customer support representatives to better understand their customers' pain points.
From the start, the reason we exist as a company has always been to focus on empathy in business conversations and help agents engage their customers with a more genuine connection. We do this by providing the technology that businesses need to build more engaging, satisfying, and hybrid-ready environments. Agents have real-time insights, from AI call suggestions to sentiment analysis at their fingertips, which allows them to focus on delivering a fantastic customer experience.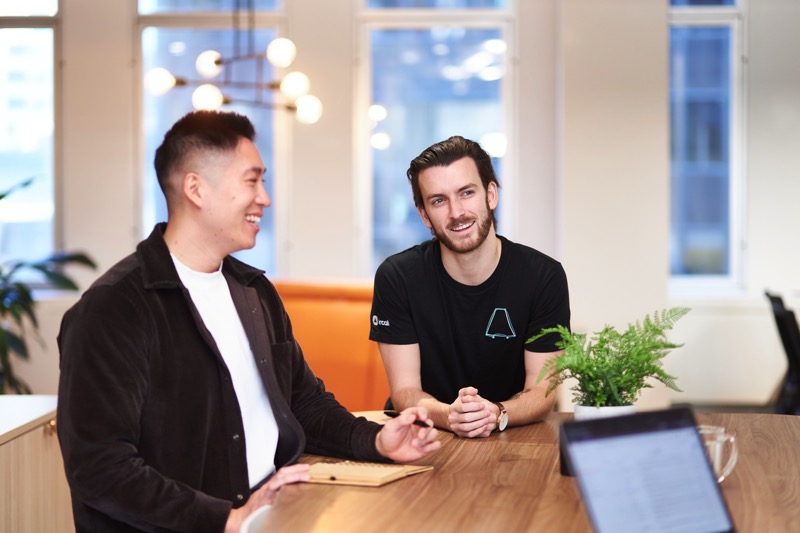 KR: In a world that is increasingly reliant on other forms of communication such as using apps for digital banking or restaurant reservations, in addition to a growing distrust of spam calls, how do you foresee the role of call centers changing for businesses in the next five years?
HM: Customer experience is still a top priority in today's highly competitive markets. Customers expect to be able to reach someone who can help them as quickly as possible, and call centers are the answer for many companies seeking to create a great customer experience. In fact, a Deloitte Contact Center Survey found that call center leaders rank customer experience (85%) and service improvement (78%) as their top priorities because they believe these goals will "set their brands apart from competitors" and "improve customer acquisition and retention." Furthermore, a solution supported by a local team on the ground will drive a higher customer satisfaction rate for businesses.
This comes as no surprise, as customers today crave human connection. For all the talk about AI-powered solutions, customers still prefer to communicate with a real human voice on the other end of the interaction, instead of relying on communication channels like chatbots and automated systems that don't serve every situation well.
KR: What are your plans for the future?
HM: We're currently focusing on growing our business in a scalable and efficient way. We do this by bringing more value to our customers through better service and new features. We are also expanding our footprint in Southeast Asia, starting with Singapore. Southeast Asia is a very exciting market for us because of the high rate of tech adoption here—companies are not afraid of the possibilities that technology has to offer, and this bodes well for the innovation and creativity that drives our business. Singapore also has a dynamic network of small and medium businesses across sectors like fintech, e-commerce, and healthtech that address both local and international markets. Aircall is a great tool for these companies. We are excited to work closely with more customers here and help them achieve the most of their potential with Aircall.