This article was written by Tracy Qu and first appeared on The South China Morning Post.
Food delivery couriers in Chongqing rely on their own topographical knowledge to deliver their orders
Route recommendations are less useful in Chongqing because of the city's bewildering road and address system
Chongqing, an industrial city and leading river port on the upper Yangtze River basin in southwestern China, is known for its mouth-numbing food, suffocating summers, and for soaring starchitect-designed skyscrapers planted alongside high-rises in what a popular travel guide describes as "graceful disorder".
It is also one of the few places in China that food-delivery men do not refer to their smartphone apps for navigation aid, relying instead on their own topographical knowledge to complete their deliveries.
Li Lu, 25, works as a delivery man for the Meituan Dianping food-ordering app. Originally from rural Chongqing, he panicked once because he took more than an hour to find the right place. "If you look at the map, it seems very close. But it was actually on the 22nd floor and you need to walk a full circle to get there," said Li, who started working in the industry half a year ago. "You can only use the map as a reference and need to familiarise yourself with this area."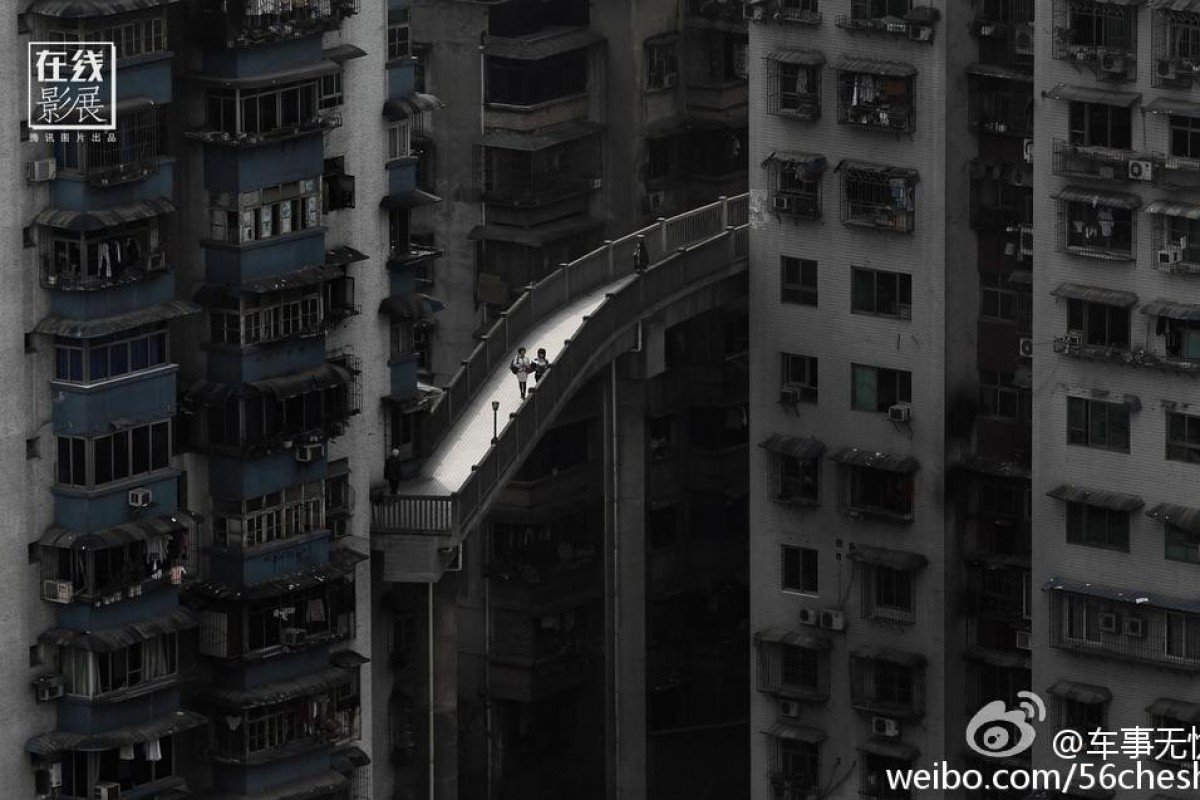 Or consider Xin Xiaoyong, 21, who works for rival Alibaba-owned Ele.me and remembers vividly his first delivery. "I spent two hours to find the right place. I was following the map then came upon what seemed to be a dead end," said Xin, who is from neighboring Guizhou province. "I wasn't familiar with those alleys. I had to ask four to five people before getting where I needed to be."
The Post interviewed about a dozen food-delivery employees of the two major apps, and all but one said they do not rely on the recommended routes by the apps. They would instead familiarise themselves with their service areas so that they can cut down on the delivery time, because the more deliveries they complete, the more they earn.
"Chongqing is a 3D city with a more complicated 3D address system, for example, one building may have two street addresses because people can walk into the building at the first floor while others can walk into the building from another street at the seventh floor of the same building," said Lin Hui, a professor of geoinformation science at the Chinese University of Hong Kong. "Both street numbers are correct for the same building."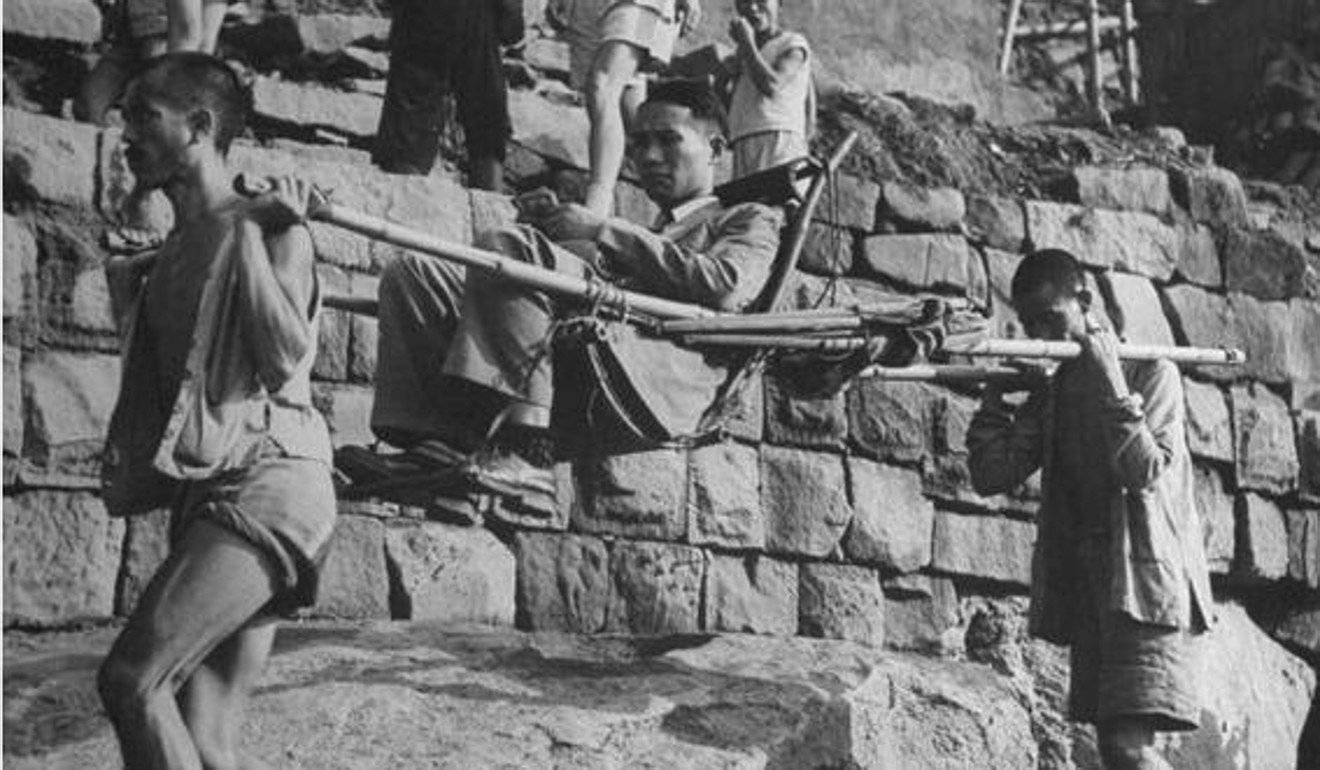 Much of this urban unruliness can be attributed to the hilly terrain. As far back as the late 19th century, Chongqing's reputation as a vertical city created the now-defunct occupation of sedan-chair bearers, who would take the place of rickshaws and horse carriages and ferry weary passengers up and down the city's many stairs and through its jumble of buildings.
Some netizens have nicknamed Chongqing, surrounded by mountains on all four sides, as the "8D fantasy city".
In Yuzhong district in Chongqing, for example, there is a 24-floor building without a lift – what's more confusing is that three exits from the building lead to three separate streets.
Delivery apps use artificial intelligence to power their order matching and route recommendations. Their back-end systems have to compute the real-time delivery times of thousands of orders to predict order arrival times and make better decisions regarding dispatching.
"In Chongqing, horizontal and vertical location errors are relatively big. Satellites cannot provide accurate location because its signal is affected by the mountains," said Chen Wu, a professor at the department of land surveying and geoinformatics at Hong Kong Polytechnic University. "Mapping algorithms can achieve 3D routing but it's useless if the original location is not correct. "
Location-based algorithms play an important role in big food-delivery markets like Beijing and Shanghai to improve operational efficiency and lower costs. Beijing is relatively flat, which makes it more effective when calculating the shortest route, according to Chen.
For the couriers themselves, missing deadlines can result in customer complaints and a docking of pay. Wang Zhulong, 24, a delivery employee at Ele.me, told the Post he can make about 7,000 yuan (US$974) to 8,000 yuan a month on average, with the top-earners reaching 10,000 yuan. That is more than the wages for a factory job assembling mobile phones.A Meituan Dianping delivery driver (front yellow) and a Ele.me delivery driver (back) sit on standby in the Futian district in Shenzhen. SCMP / Roy IssaShare:
"We are racing time every day," said Han Songdan, 23, who delivers for Meituan. "Sometimes you see the deadline is only three minutes away, you have to run. But I got used to it."
The delivery apps themselves are working to improve the mapping.
"Chongqing is a mountain city that has undulating roads, which presents difficulties to the planning of the meal delivery route," said a Meituan spokeswoman. "Next, we will speed up the map update through data accumulation and promote related issues from a product perspective."
At Ele.me, the company "will continue to work with the mapping service provider to enhance the navigation and routing recommendations for couriers," said a spokeswoman. "Ele.me is also inviting experienced couriers to train newer ones to increase their level of expertise." Alibaba is the owner of the Post.
At stake is China's estimated US$37 billion takeaway market and 355 million users, according to a report by Daxue Consulting in May. That means about a quarter of the population are ordering food using their smartphone, the report said.
"I can't live without food delivery services," said Wang Yanqing, a postgraduate student at Chongqing University. "On the campus, delivery men can't drive motorcycles because there are steps on the street, they have to walk in."
Or run. For nothing dents customer satisfaction more than a hot meal gone cold, nothing perhaps, other than a courier eating one's lunch.