As employees in China return to work amid continuing restrictions due to the coronavirus, face masks production is running at full steam, and local daily production capacity of masks has more than quintupled from 21 million on February 1 to 116 million units by February 29, including medical and non-medical grade masks, state-owned media Xinhua reported.
Before the epidemic, China produced about 20 million face masks per day, part of which was exported, as the country supplied about 50% of the world's masks. The sudden coronavirus crisis pushed daily demand up to 60 million, according to Chinese manufacturers, while the country's production capacity for N95 respirators, a type of mask needed by healthcare workers, used to be only 200,000 per day, far short of the estimated 2 million masks needed daily.
To ramp up nationwide supply, local governments have rolled out different policies, covering areas from funding to manpower, to help factories switch to mask production. Other private companies, such as logistics firms, also came in support.
Quickly, China managed to shift from an acute shortage at the start of the outbreak to, recently, meeting demand, according to Mao Qun'an, head of the Chinese National Health Commission's planning department, as reported by Xinhua.
Overcoming difficulties in procuring masks
More than 3,000 companies, including 700 technology firms, have created new business units for face masks, or turned part of their production lines to producing masks, protective gear, and other necessities.
Some domestic mask companies changed their plans to suspend production during the Spring Festival holiday, while other companies on the border of bankruptcy restarted operations.
Big companies like electronics maker Foxconn, and Chinese automaker BYD, were among the firms that changed their industrial and commercial registrations to also start producing masks. Foxconn announced plans to reach a daily production capacity of 2 million masks by the end of February, while BYD said its capacity could hit five million units a day, EETimes reported.
Other companies such as Chinese automakers GAC group and Baojun Automotive, phone producer Changying Precision, and battery manufacturer Yinghe Technology followed by announcing plans to set up mask production lines.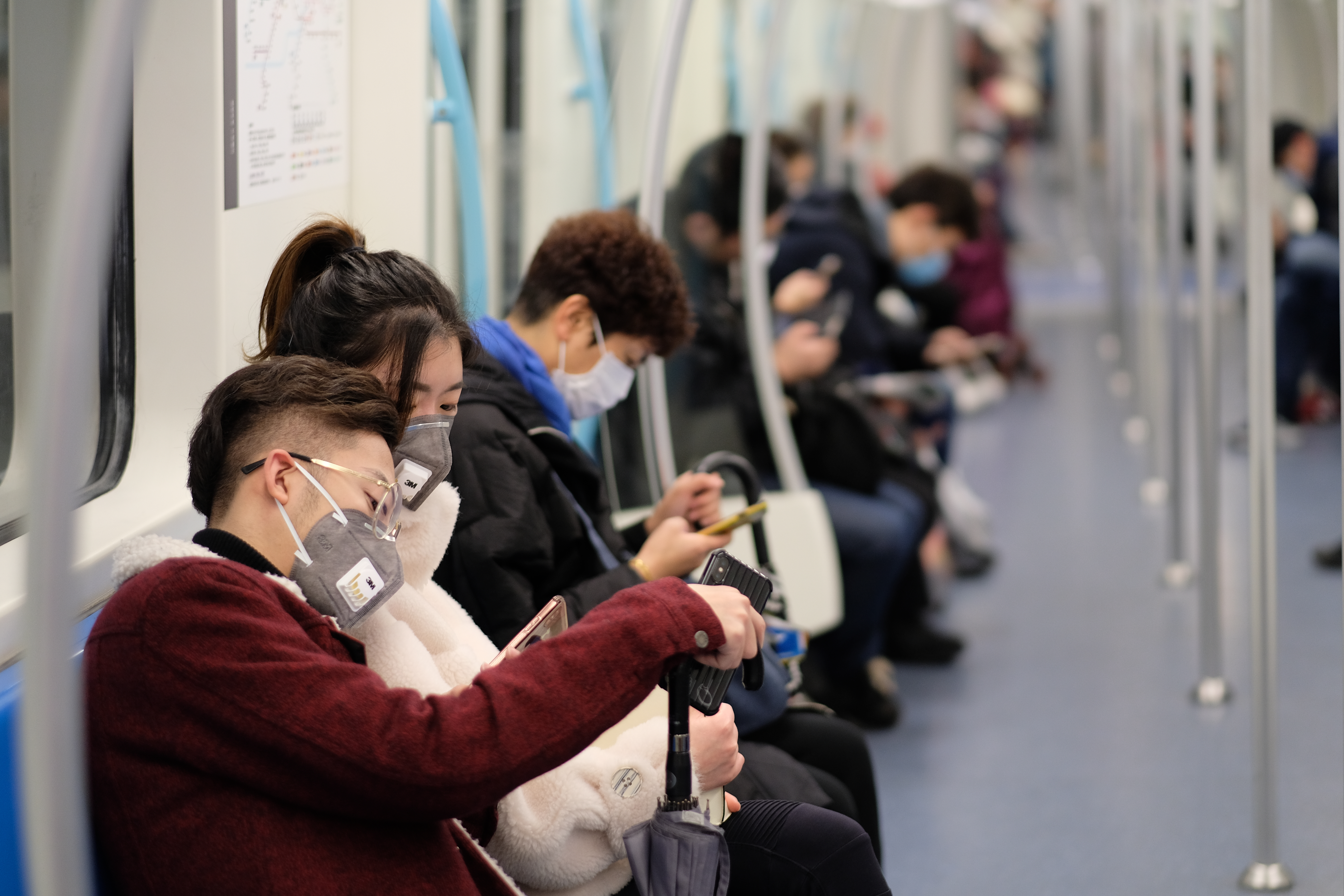 Navigating logistical challenges to ease the acute shortage of medical resources
To meet the surge in demand, China also started to import masks from abroad. Between January 24 and February 2, China bought 220 million face masks from other countries.
These supplies did not come easy, especially in the wake of restrictions imposed by many countries globally, which limited the movement of people and supplies to China. As the coronavirus spread around the world, countries like South Korea, Russia, and Thailand, which have sent masks to China previously, started to ban all export of such goods to protect their own domestic supply.
Chinese logistics companies came in help to alleviate China's lofty demand for masks.To facilitate overseas sourcing and cross-border transfers, Cainiao, the logistics arm of e-commerce giant Alibaba, created an alliance with 30 Chinese and international partners to provide free cross-border shipping services.
It also set up a 24-hour hotline, which governments, companies, and social entities could call to arrange free delivery of packages over 100 kilograms containing medical supplies, including surgical masks and protective suits. Cainiao told 36kr that it had received more than 16,000 calls and transported more than 30 million items in the first three weeks of the initiative.
While Cainiao would only undertake all customs declarations and related paperwork for packages weighing over 100 kilograms, Chinese logistics firm Jiangsu Grandway International Logistics facilitated shipping for individual shippers who wished to donate supplies in smaller quantities, circumventing inconvenient regulations imposed by some countries. The firm would, for example, collect individual donations in a specific country and handle the local paperwork, as well as China regulations for donations.
As airlines began charging more for cargo—up to ten-fold of the original rates, due to international limitations, logistics companies also started to reconsider other alternatives, including sea routes from the United States to China, the fastest of which would take about 2 weeks, or a combination of air and land transportation for supplies from Europe, which would take around 4 to 5 days to reach China.
These ad-hoc initiatives, thought up on the fly as the number of cases grew exponentially in China, soon began to have an impact.
On February 12, China's General Administration of Customs reported that a total of 870 million items of protective gear and supplies worth RMB 2.84 billion (USD 403.4 million) had been imported and released for use since January 24. They included 730 million pieces of face masks, 7.41 million protective clothing, 1.54 million protective eyeglasses, 1.53 million disinfectants, 2.22 million medicines, and 1.34 million medical equipment.
As the country's top industry regulator and health authority announced that China had satisfied most of its medical supplies needs internally, authorities will still continue to import advanced machines that could not be produced in the country for the treatment of severe cases.
China reported only 19 new cases of coronavirus infections on Monday, down from 40 on Sunday, according to the National Health Commission. In total, there were 80,754 cases and 3,136 diseases as of the end of Monday.