In 2009, when Tony Gao Yutong was admitted to a boarding high school in the Midwestern US, paying the sizeable tuition fee to overseas schools through the traditional wire transfer was a cumbersome process due to the lack of experience, unfamiliarity with the foreign language, and the thicket of regulations over currency exchange.
Gao ended up founding his own startup, in 2013, to solve the problem perplexing many international students and their parents. The company, Easy Transfer, provides an online platform that simplifies transfer payment, allowing students across the world to pay tuition fees, dormitory rent, and other expenses to higher education institutions worldwide.
"At first, we just wanted to come up with an easier alternative solution for those who suffer from this problem, just like I did," Gao said in a recent interview with KrASIA.
Over the years, Easy Transfer has grown into a well-known platform among its targeted user group—Chinese students overseas. In 2019, it helped around 100,000 users to complete payments, reaching a transaction volume of RMB 10 billion (USD 1.4 billion).
The Beijing-based company closed its Series B round last year, securing "hundreds of millions of yuan" from investment company China Equity. Financial details were not disclosed. In previous rounds, Easy Transfer also attracted capital from investors including Zhen Fund, IDG Capital, and angel investment firm Taiyou Fund.
"We want to transform the payment methods of overseas Chinese students in three years, and become a 'service supermarket' for their families in five years," 22-year-old Gao told KrASIA.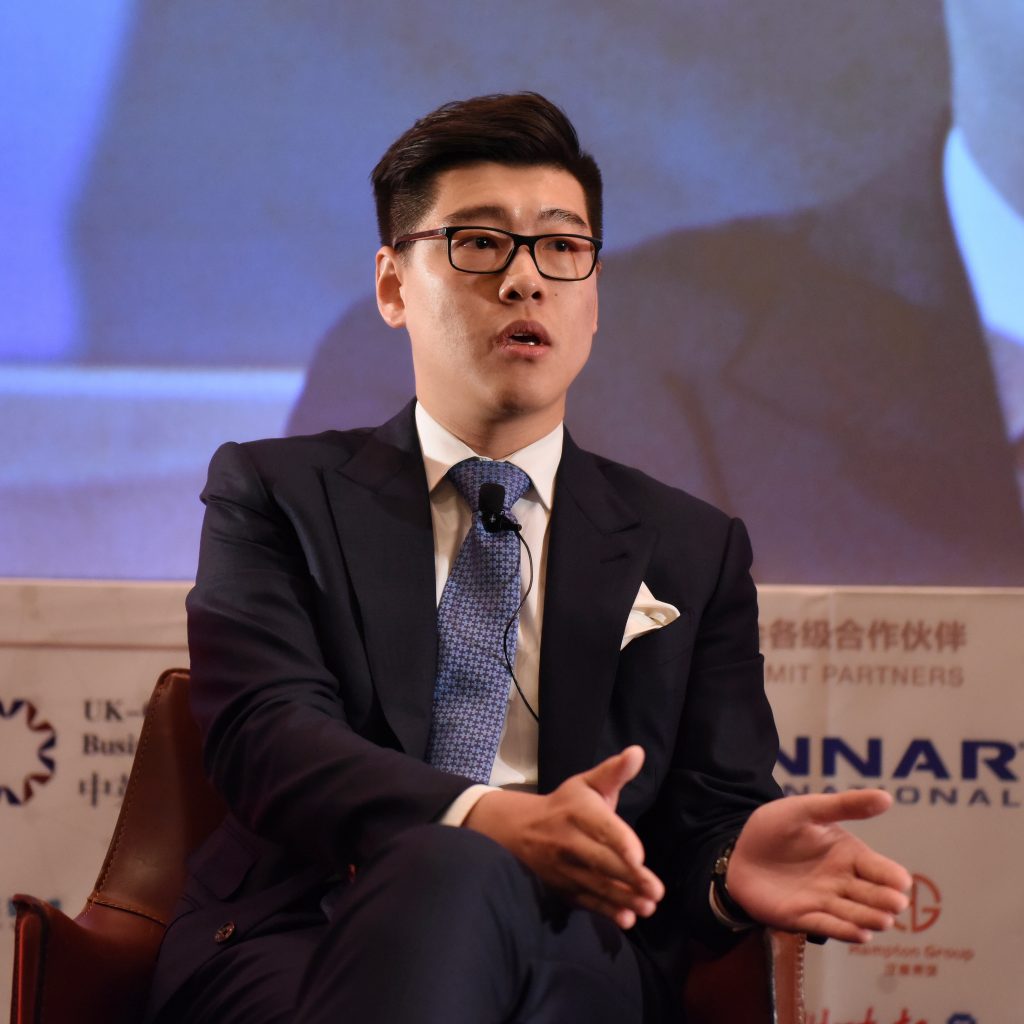 Keeping it simple while getting customer's trust 
Although the goal was quite clear from the beginning— digitalize and simplify the cross-border tuition payment— it was challenging to reach agreements with educational institutions, banks, and licensed third-party paying agents, Gao explained.
Besides, earning the trust of customers was hard, because a large amount of money is involved, as the annual tuition and living costs for international students in top US universities can easily surpass USD 50,000.
"I flew to the east coast almost every weekend to negotiate with universities and student communities there," Gao said, recalling the time when he was still a student at the University of Southern California's Marshall Business School, while simultaneously launching his startup.
In the summer of 2016, Gao started to promote Easy Transfer in a grassroots user acquisition campaign. He and his coworkers went to the US Embassy and Consulates in China every day, to meet students attending for their visa interviews. The firm's team, consisting mostly of ex-international students, approached them one by one to introduce Easy Transfer, Gao said, adding that his staff also served as sort of "customer service personnel," to answer any question students and parents had about overseas life.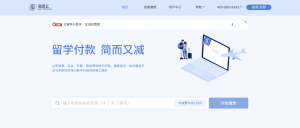 By the end of 2016, the platform garnered over 20,000 transactions in total, Gao affirmed. As the number of users and collaborating institutions increased, he defined a clear business model for his startup.
The platform charges a service fee, between RMB 80 (USD 11) to RMB 200 (USD 28), from customers for every payment. Easy Transfer also gets paid for channeling these individual transfers to bank partners and financial organizations, for whom large-amount transactions are also more cost-effective. Therefore, the firm is able to charge a lower service fee from customers to scale up the user base and amass stronger bargaining power.
Easy Transfer operates through its website, and via a WeChat mini program. A standalone app is also in works.
In addition to tuition payments, which are characterized by their large value but low frequency, Easy Transfer tapped into the "small-amount but higher frequency" payments like food, clothing, and transportation, by introducing its international student credit card in 2018, in cooperation with China Everbright Bank and China Minsheng Bank.
"Easy Transfer expects to help overseas students to start building their own credit score, so that they can apply for a loan or other things more easily when they return to China," Gao said. The student-facing financial product, owing to its high cash-back rate of 10% for dining, has garnered more than 100,000 applicants so far.
Transforming casual users into long term customers
"We're restarting our entrepreneurship at this stage," Gao said. The company is looking for a potential second revenue stream, as its core payment business stabilizes and continues its healthy growth.
The firm, which now covers over 1,700 institutes in around 9 countries, including the US, the UK, Canada, Australia, and Japan, is planning to provide a range of consulting services including restaurant recommendations, housing rentals, insurances, and telecom packages, among others. The plan is to turn its tuition-paying users into its long-term customers for these value-added services, Gao explained.
When it comes to the competition it faces from other fintechs, traditional banks, and payment organizations, Gao thinks of some of them as partners, instead of rivals. "We're a complementary good to them," he said.
"Our payment solution can be embedded in their application, and we also provide "better customer service," Gao added. As an example, he mentioned the Chinese Network provided UnionPay, which on its app offers a "study abroad service" that actually supported by Easy Transfer.
"If we can target customers' demand very precisely, and come up with the best services and products, the market will be sizeable," Gao said.
He added that most overseas Chinese students are heavy spenders—their credit cardholders' monthly average spending is over USD 1,600 excluding housing cost—and that translates into high profits, as Easy Transfer gets commission from merchants.
Even if the coronavirus pandemic and the current turbulent relationship between the US and China have brought some uncertainties, with many Chinese students' visa applications delayed, Gao maintains his optimistic outlook.
"It doesn't damage our tuition payments business, although many of our service partners have been hit badly," Gao said. "However, I think it is also a good window for the market. Only strong players can survive and rethink what customers need."
By this year, Gao expects more than 150,000 transactions to be completed, while he hopes to turn 30% of its users into value-added services buyers.
This article is part of KrASIA's "Inside China's Startups" series, where the writers of KrASIA speak with founders of tech companies in the country