Online grocery platform Instacart, a leading delivery and pick-up provider across the US and Canada, has tapped Israeli-founded warehouse automation logistics startup Fabric as a fulfillment automation partner, the companies announced late last week.
According to their multi-year strategic deal, Instacart will pair Fabric software and robotics with Instacart technology and shoppers to power a "new fulfillment process within dedicated warehouses and existing retailer locations."
Instacart works with more than 600 national, regional, and local retailers to deliver groceries from nearly 55,000 stores across more than 5,500 cities in North America. Customers order groceries from participating retailers, and the shopping is done by a personal shopper. The San Francisco-based company says its delivery service is available to over 85% of US households and 80% of Canadian households.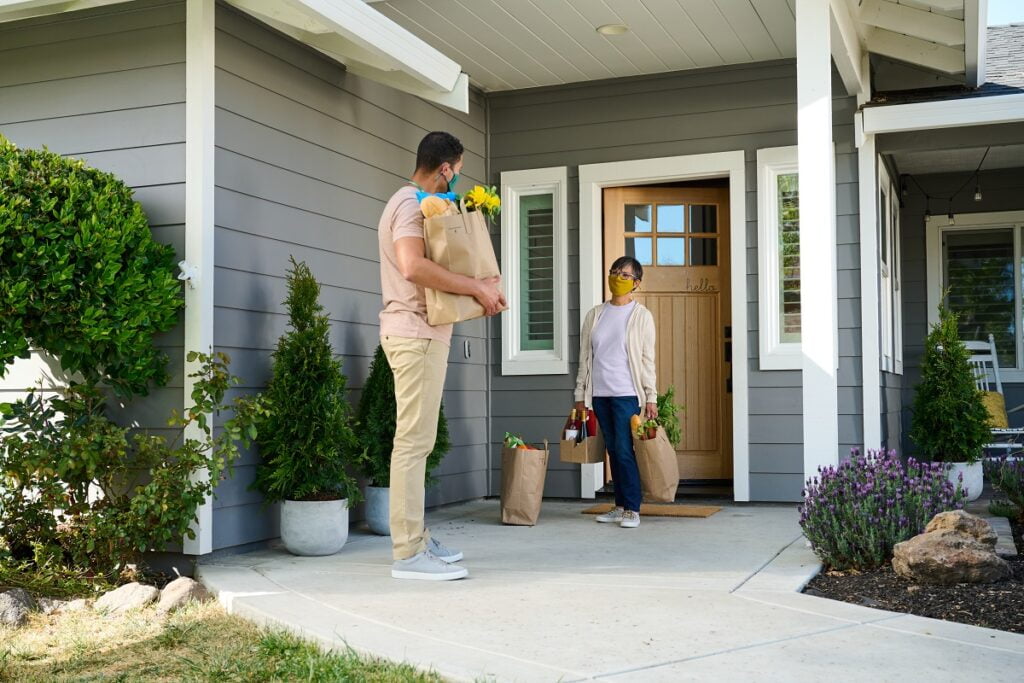 Founded in 2015, Fabric develops micro-fulfillment centers as a logistics solution to combat the challenge of slow and expensive manual fulfillment centers and meet the expectations of e-commerce customers. The New York-based company, which raised USD 110 million in a Series B round in late 2019, provides two kinds of solutions. In the grocery sector, the company offers retailers the opportunity to convert parts of their store into a micro-fulfillment center where online orders would be packed by robots. The centers, operated by both robots and humans, would also be responsible for scheduling orders and delivering them. The second aspect is to create multi-tenant locations in urban centers that make on-demand fulfillment profitable for e-commerce sellers, locating automation physically close to end customers.
Fabric provides the robots, the warehouse management system, and the algorithm that combines the complex services to offer clients flexibility and responsiveness. The company's first micro-fulfillment center was in a parking garage beneath a skyscraper in central Tel Aviv in late 2018.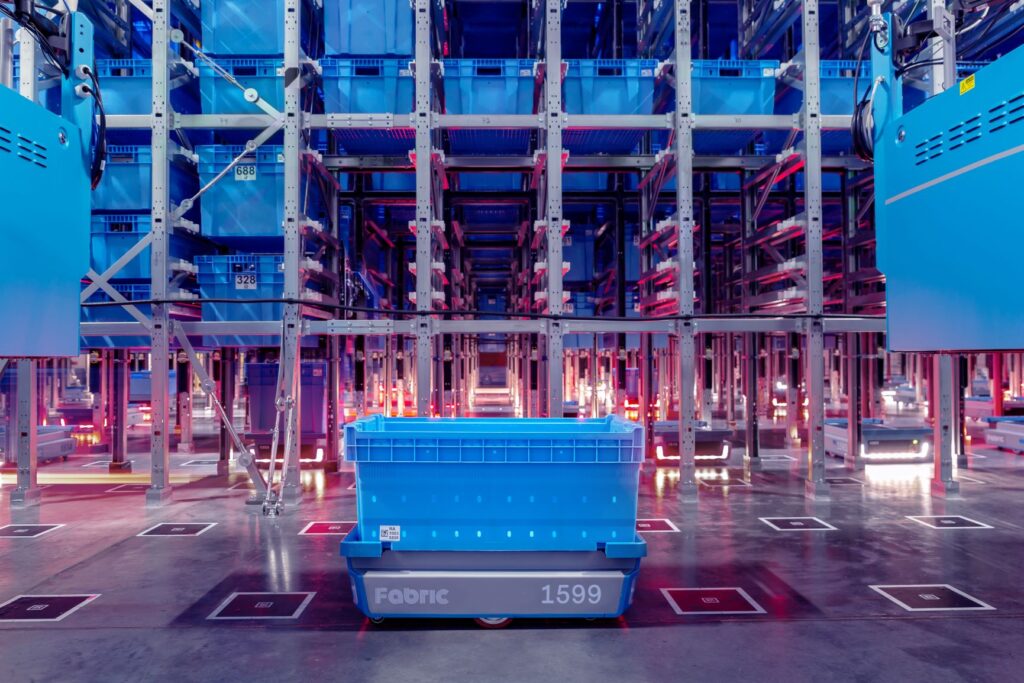 Earlier this year, Walmart tapped Fabric as one of three robotic firms with which it wanted to partner to build automated fulfillment centers.
The company also has commercial operations with Israeli supermarket chain Rami Levy and an ongoing agreement with Israeli pharmacy giant Super-Pharm to build and operate a second micro-fulfillment center that will carry out thousands of orders a day for delivery nationwide.
Instacart and Fabric are working to make grocery shopping easier
According to the announcement on Thursday, Fabric and Instacart will combine "the speed of robotics with the human touch and attention to detail of Instacart shoppers" to enable faster fulfillment of customers' grocery lists. Once orders are carefully packed, shoppers will deliver orders to customers' doors or place them in staging areas for curbside pickup as part of Instacart's services.
Instacart says it plans to kick off early-stage concept pilots in partnership with Fabric and grocery retail partners over the coming year.
"Everything about our micro-fulfillment solution has been built for speed, efficiency, and elasticity to meet today's on-demand requirements. This partnership with Instacart is another validation that Fabric's tech and operations are best-fit to serve retailers' next-gen fulfillment needs," said Elram Goren, CEO and co-founder of Fabric, in a company statement.
"Our software-led robotics and modular solution gives grocery retailers the flexibility to build a fulfillment solution that best fits the needs of their business. With Instacart as a partner, we see an enormous opportunity to integrate our products and services into Instacart's e-commerce solutions to provide a compelling service offering for grocers," added Goren.
"Instacart is proud to serve as the chief ally to retailers during a time when e-commerce in North America is poised for accelerated adoption," said Mark Schaaf, chief technology officer at Instacart.
"Our next-gen fulfillment initiative combines our robust technology suite and a dedicated community of shoppers with robotics solutions to give retailers even more ways to serve their customers online," said Schaaf.
Instacart, he explained, is working to help reduce some of the elements that make "in-store shopping cumbersome for Instacart shoppers, like crowded store aisles, out-of-stock items, and long checkout lines."
"Over the long term, we believe partnering with retailers to bring next-gen fulfillment technologies together with the personal touch and care of Instacart's shopper community will create an even more seamless online grocery experience that's faster and more affordable for customers and delivers even more value and growth to retailers," added Schaaf.


The article was originally published by NoCamels, a leading news website covering breakthrough innovation from Israel for a global audience.