It has been a momentous few days for Indonesia's tech ecosystem as the country's two most valuable tech companies, Gojek and Tokopedia, finally tied the knot to form a new entity called GoTo. The firms picked the right time for this announcement: it was the first working day after a long Eid weekend, just as most Indonesians returned to work. Online sellers and merchants were reopening their stores.
GoTo Group has a comprehensive ecosystem based on three pillars—Gojek, Tokopedia, and GoTo Financial, which encompasses numerous financial services, including GoPay, pay later services, Go Investasi, and GoSure insurance.
The union allows the two companies to tap into each other's ecosystem and user base. Tokopedia will gain access to Gojek's logistics resources and provide same day e-commerce offering for customers, while small and medium-sized enterprises on Tokopedia will be able to use GoTo's financial services, like digital banking offered by Gojek-backed Bank Jago.
Corporate restructuring may be necessary
Merger and acquisitions are often met with enthusiasm from founders and investors. But that may not be the case for employees, as they are at risk of losing their position. When Grab acquired Uber's business in Southeast Asia three years ago, the latter's 500 staffers were given the choice of joining Grab or looking for a new job elsewhere. At that time, KrASIA found that most of Uber's former staffers chose to leave due to unappealing offers from Grab and a reluctance to work for a former competitor. Less than 10% of Uber's personnel in Southeast Asia ended up joining Grab.
The case of GoTo, however, will likely be different. Gojek and Tokopedia run different business lines. "They [GoTo] might still keep the employees from both companies during the early post-merger period," said Heru Sutadi, executive director of the Information and Communication Technology (ICT) Institute Indonesia, to KrASIA.
Indeed, top leadership within both companies are keeping their titles, and in some cases gaining new ones. Gojek's co-CEO Andre Soelistyo will lead the combined business as GoTo Group CEO and head the new entity's financial business, which includes GoPay. Tokopedia's president Patrick Cao serves as GoTo's president. Kevin Aluwi will remain at Gojek as CEO, while William Tanuwijaya will stay on board as CEO of Tokopedia, the company he founded. So far, there have been no announcements regarding shuffles at other levels within GoTo.
Sutadi added that as GoTo grows, company restructuring is inevitable. Gojek reportedly employs around 4,000 people, while Tokopedia's headcount is around 5,000, according to LinkedIn. GoTo's pooled 9,000-body team is ideal, Sutadi said.
"Departments such as marketing and communication and programmers might experience staff cuts. Upper-level management is also at risk for a similar fate," he said. "But if GoTo continues to diversify its business, staff cuts might not be necessary."
Drivers hope for better treatment, more incentives
Indonesian online motorcycle driver association Garda welcomed the news of GoTo's emergence. Considering that Gojek and Tokopedia have businesses that are complementary to each other, the association hopes that the merger will lead to higher order frequency and open new channels of income for driver-partners.
"Along with this multi-billion merger, we hope that GoTo can pay more attention to drivers' welfare by improving incentives and bonus schemes, as we feel that the current schemes are not sufficient, especially during the pandemic," said Garda chairman Igun Wicaksono. He added that Gojek did not offer bonuses for drivers who ferried passengers during the Eid holiday this year, which led to many drivers, especially in Greater Jakarta, logging off from the app to create a shortage of rides during the holiday.
IDX welcomes IPO plans
GoTo is preparing for a dual listing—in New York and Jakarta—later this year. The Indonesian stock exchange, IDX, welcomes this plan. Through a message sent to local reporters through WhatsApp, I Gede Nyoman Yetna Setya, IDX's director of corporate appraisal, said that the exchange is reviewing new policies to anticipate the development of IPO activities. For instance, IDX is in discussion with Indonesia's financial authority, OJK, to develop regulations related to multiple voting shares.
The bourse requires a company to be profitable for at least a year to be listed on the Main Board, which could be a constraint for GoTo or other tech unicorns like Traveloka and Bukalapak. Nevertheless, IDX is now formulating new options for the Main Board's initial requirements. Instead of using their profitability as a sole factor, companies would be able to use their net tangible assets, or market cap in combination with accumulated profit before tax, revenue, total assets, or cumulative operating cash flow, said Setya.
As of May 18, there were 25 companies being evaluated for IPOs on IDX. Two of them are from the tech sector. Setya said that the exchange has not received any registration or application documents from either Gojek, Tokopedia, or GoTo.
He added that GoTo's IPO in Jakarta will have a significant impact on IDX's total market cap, and may cultivate the exchange's appeal in the global market as a destination for investments. "Like other companies that raise funding through the capital market, GoTo's listing will certainly help to improve the company's performance. On the other hand, we also hope [the listing] can attract new retail individual investors coming from the firm's users, drivers, and business partners," said Setya.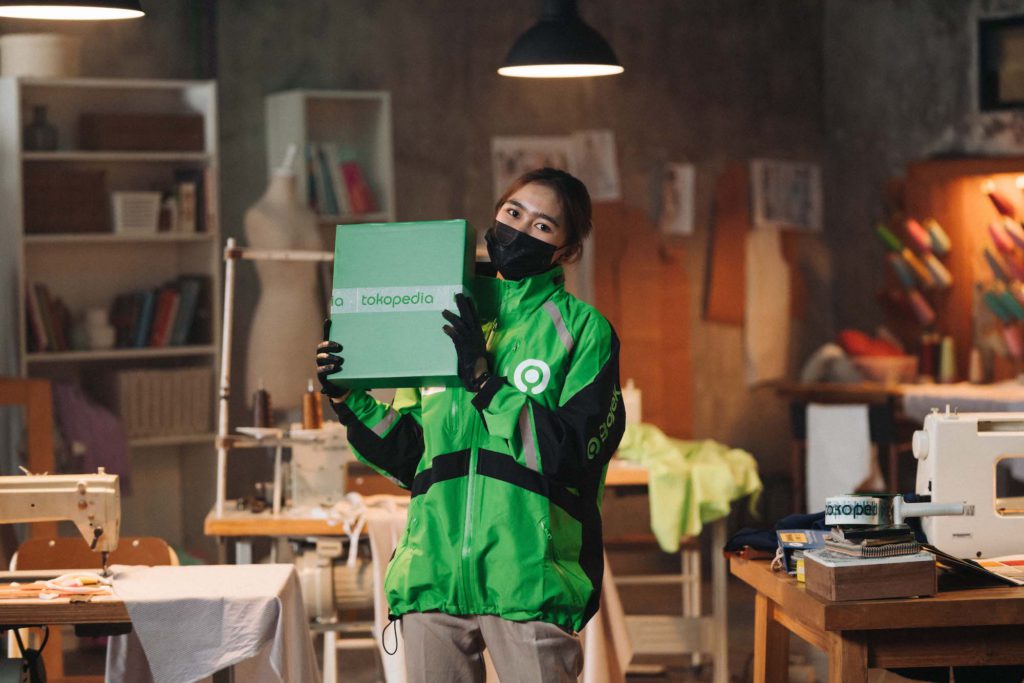 An oligopoly in the works?
The union of Gojek and Tokopedia will give the companies an edge against major competitors, according to Bhima Yudhistira Adhinegara, a digital economy analyst at the Institute for Development of Economics and Finance (Indef). He believes that GoTo will develop financial offerings that can compete with Grab, which is integrated with Ovo, as well as Shopee's ShopeePay and Seabank.
"I think the competition in Indonesia's digital economy will be more concentrated on a handful of super apps, thus creating an oligopoly market scheme with big players—GoTo, Grab, and Shopee. It is not impossible that in the future, Grab and Shopee will consider merging their business in Indonesia to fight GoTo's domination," Adhinegara said.
On the flip side, the dominance of these super apps will make it difficult for new players to enter certain sectors, such as ride-hailing, e-commerce, and food delivery. "This could lead to antitrust scrutiny in the future like what happened to the big tech in China," Adhinegara added.
In line with Adhinegara's statement, Joel Shen, partner at global law firm Withers, agreed that Indonesia is not a market where the winner takes it all. However, GoTo has several main advantages over competitors. For instance, its payment business supports the most complete digital ecosystem in Indonesia, which includes businesses from ride-hailing and food delivery, to e-commerce and logistics.
"GoTo is also seen as a homegrown Indonesian company, and appeals to the nationalistic sentiments of Indonesian regulators, investors, and the Indonesian public, in a way that Sea and Grab do not," Shen said.
What will happen to Ovo?
Ovo is the most complicated moving part of the GoTo merger, according to Shen. Bank Indonesia's single presence policy prohibits any one party from holding a controlling interest in a licensed payment entity like GoPay and Ovo. "Ovo is conspicuously missing from GoTo's financial business structure. Patrick Cao has come out to say that GoTo is 'exploring a divestment of its stake' in Ovo," said Shen.
There are three possible scenarios for Ovo. First, GoTo sells its stake in Ovo to Grab. This is the most intuitive option, but will result in a standoff between GoTo and Grab, and set the stage for a battle royale between Ovo, GoPay, Shopee Pay, and Dana, Shen said.
Secondly, GoTo sells Ovo's stake to someone other than Grab. "This is technically possible, but Grab will likely have pre-emptive rights under Ovo's shareholders' agreement that allows it to acquire at least some of Tokopedia's stake," Shen added.
Finally, the most unlikely scenario is that GoTo obtains dispensation from the central bank, Bank Indonesia (BI), and retains its stake in Ovo. GoTo is founded and backed by many well-connected individuals, and as a homegrown success story, it appeals to Indonesian regulators in a way that other players in the market do not. "Although it is unlikely that GoTo will prevail upon BI to waive its single presence policy, this outcome is not beyond the realms of imagination," said Shen.
In any case, GoTo intends to become a mainstay of Indonesia's digital economy. "If you want to go fast, you go alone. On our own, we go very fast as Gojek and Tokopedia," said William Tanuwijaya, founder of Tokopedia, during a news conference on Monday. "The next decade? We want to go far, and to go far, we go together."