Drivers of Gojek's delivery arm, GoSend, are planning to refuse orders on Tuesday, according to messages distributed via WhatsApp groups. The protest is in response to the company's plan to cut incentives for deliveries by more than half the current rate.
Yulianto, a GoSend driver and appointed spokesperson for the strike, told KrASIA that the protests will run for three days in Jakarta, Bogor, Depok, Tangerang, Bekasi, and Bandung. Drivers in the area will refuse to take delivery orders. "We will ask large sellers in the respective areas to turn off the GoSend Same Day option, and we will also ask customers not to use the feature," he said.
Around 1,000 GoSend Same Day drivers will participate, Yulianto said. On the first day, aside from refusing orders, drivers will send flower wreaths to Gojek's offices in Kemang, South Jakarta, to express their disappointment, as the planned incentive reduction came just after the company's merger announcement with e-commerce platform Tokopedia.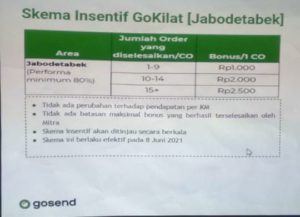 "We [drivers] really hoped that the formation of GoTo would give us a decent livelihood," Yulianto added. "But with this reduction, that hope was shattered." With the protest, the drivers demand Gojek rescind the new scheme and revert to the previous one.
The incentive reduction was communicated during an in-person meeting on June 2, to which Gojek invited several driver representatives, Yulianto said. A presentation slide indicated that the change will come into effect on June 8. Previously, drivers received IDR 10,000 (USD 0.70) for five completed deliveries. Under the new system, they will only get IDR 5,000 for the same amount of work. Despite slashing the bonus, Gojek didn't raise the fixed tariff of IDR 2,000 (USD 0.14) per kilometer.
"If they want to lower our incentives, they should have given us a solution, like increasing the tariff per kilometer. But right now, there is a change with no solution," Yulianto said. There was no discussion with drivers prior to the announcement, he added.
As strike plans went viral, Gojek invited ten driver representatives for a discussion about the proposed cuts. The company, however, refused to rescind the reduction plans, Yulianto said. The representatives then walked out of the meeting.
A Gojek spokesperson confirmed to KrASIA that the incentives for GoSend drivers will be adjusted, but did not acknowledge whether these changes would raise or cut remuneration for drivers. The spokesperson said each completed order would carry a bonus, and that payouts would no longer depend on clusters of at least five deliveries, making the incentives available to more drivers.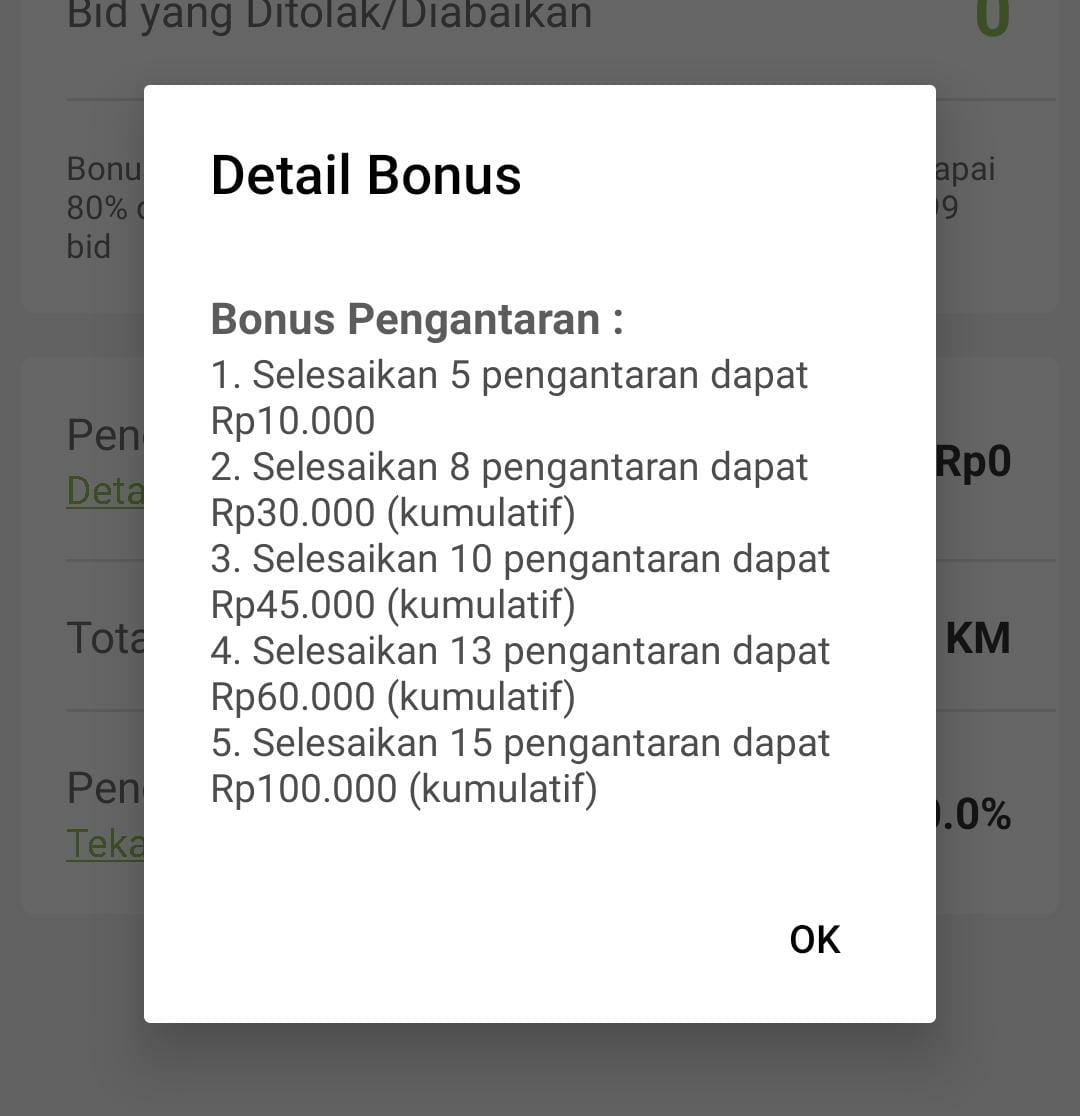 This isn't the first time Gojek drivers have organized protests due to tariff reductions by the company. In 2017, hundreds of drivers protested in front of Gojek's headquarters as the firm slashed its tariff per kilometer to IDR 1,600 (USD 0.11), which it later retracted. The latest protest, during the Eid al-Fitr holiday in May, led to customer complaints on Twitter when no drivers acknowledged their orders for food delivery, rides, or courier services. Igun Wicaksono, chairman of the Indonesian online motorcycle driver association Garda, said that drivers preferred to stay at home as Gojek did not offer holiday bonuses to drivers who ferried passengers.