Indonesian ride-hailing giant Go-Jek is introducing its on-demand video streaming platform called Go-Play.
The feature is currently still in the test phase. Some users have received notifications in their app inviting them to sign up for the beta version of Go-Play. It says users who register will be notified once the beta version is ready. They will be able to use Go-Play for free for a month–which implies that the selection will contain premium content that is otherwise only available to paying subscribers.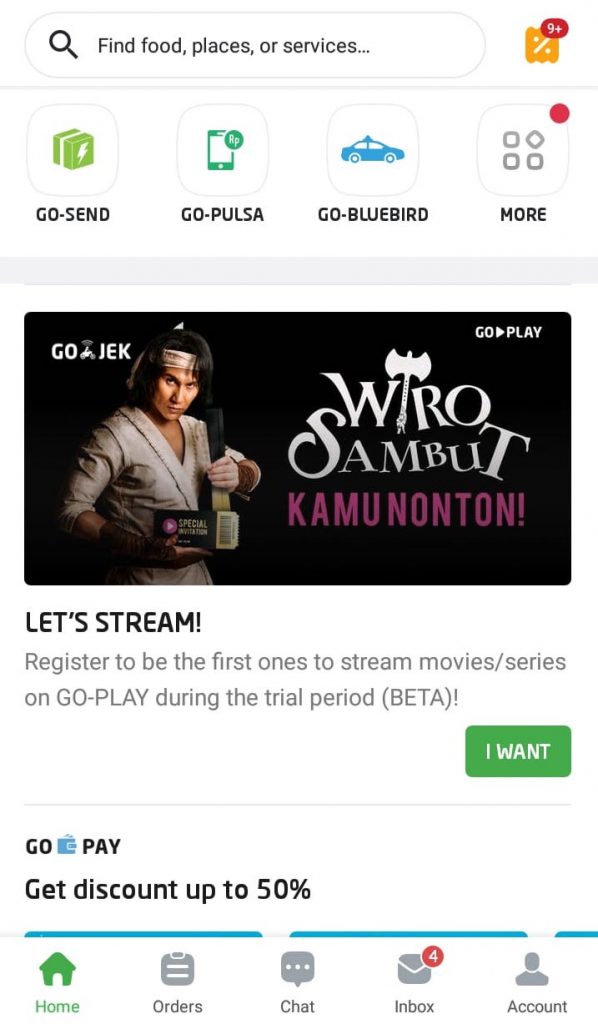 Go-Jek announced plans to launch a video streaming service last year. Its ambition is not only to offer a selection of popular movies and TV shows, Go-Jek also wants to produce its own shows through its entertainment content arm, Go-Studio, which was formed in early 2018.
Go-Studio has been involved in funding a number of local films, including the critically acclaimed Memories of my Body by Indonesian filmmaker Garin Nugroho. In 2018, Go-Studio was part of a consortium to launch a fund to advance Indonesian documentary films.
Providing video-streaming content in addition to a variety of on-demand services seems to be a popular strategy for digital platforms like Go-Jek in order to extend users' time spent in-app.
Its rival Grab has previously launched an on-demand video content feature through a collaboration with Southeast Asian video-streaming platform Hooq, in February this year.
On-demand video platforms like Netflix and Iflix are also vying for attention and subscribers in the country.
Go-Play is the latest addition to Go-Jek's content services after it previously launched Go-News through a partnership with local digital media outlet Kumparan. It has made other forays into content entertainment as well, for example with Go-Komik, a feature that allows users to read comic strips from local comic creators.