Chinese social and entertainment technology giant Tencent Holdings Limited (HK: 0700) beat analyst estimates in its first-quarter earnings report on Wednesday spurred by a 31% growth in its gaming business, while net profit also increased by 6%. In total, Tencent total revenue in 2020 Q1 reached RMB 108 billion (USD 15.2 billion).
The company's dominant position in China's digital economy has allowed is to emerge from the pandemic largely unscathed and well-suited to capitalize on a broader transition to an online economy.
Tencent's gaming segment was clearly a huge beneficiary of the COVID-19 lockdown during the first few months of 2020 and comprised over one-third of Tencent gaming revenue in the first quarter. Top titles include Honor of Kings, Peacekeeper Elite, and PUBG Mobile. Tencent did warn in their earnings release that this spike in gaming consumption should normalize as China reopens and many people return to work.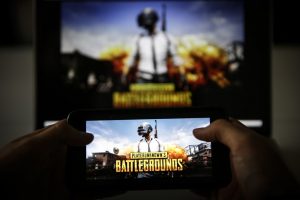 The Shenzhen-based company also reported the increased penetration of WeChat mini programs as daily active users (DAUs) surpassed 400 million in the March quarter, with Tencent specifically highlighting verticals including grocery delivery and municipal services.
The firm's online advertising business was surprisingly resilient and increased by 32% during the first quarter, driven by users spending more time on applications and a desire for reliable information during the pandemic. Advertising spending also increased in industries with greater traffic because of the pandemic, such as gaming, internet services, and online education. The company also mentioned that advertising revenue growth could slow going forward as Chinese netizens spend less time online in the post-virus recovery.
While Tencent's value-added services (VAS) grew by 27% compared to the same period last year, the company faced headwinds in its fintech and business services with a 12% sequential decline in revenues, due to a reduction in cash withdrawals and financing activity during Chinese New Year as it coincided with the lockdown.
There was also a disruption to growth in Tencent's cloud business, citing project delays from the pandemic. However, the company reported that Tencent Meeting, a video-conferencing product launched during the lockdown, has been a breakout success. In terms of future outlook, Tencent's cloud business expects increased activity in the online education and healthcare sectors, as these two areas have experienced a surge in demand since the COVID-19 pandemic.
James Mitchell, Tencent's chief strategy officer said on the earnings call that the firm "will continue increasing its investments, especially in enterprise software and cloud services, as we believe the experience of remote working will ultimately prompt offline industries in the public sector to accelerate the digitization."
Tencent's share price has steadily recovered from its 2020 low on March 18, climbing from HDK 334 (USD 43.09) to HKD 429.6 (USD 55.42) as of May 13.