Singapore-based Float Foods, a food tech startup on Monday said that it has received a project development grant from the Temasek Foundation to commercialize a plant-based whole egg substitute, which is set to be manufactured in Singapore in early 2022.
The product, also known as OnlyEg, is made from legumes that are offering "as many proteins and vitamins as a whole egg," the company claims. The faux egg comes with egg yolk and egg white which has a longer shelf life than chicken egg. Float Foods will use the fresh capital to focus on enhancing its nutrition value and extending the shelf life.
The news comes five months after San Francisco-based food tech startup Eat Just partnered with a consortium led by Proterra Investment Partners Asia to build and operate the first plant-based protein production facility in Singapore. Eat Just is also famed for its liquid egg products made from turmeric and protein-rich mung beans.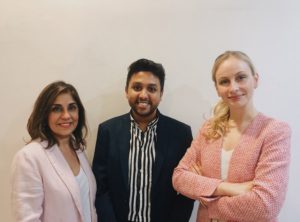 Float Foods' CEO Vinita Choolani said in a statement that the liquid egg substitutes are only limited to meals including scrambled eggs and omelettes, while OnlyEg is more versatile in terms of catering different diets and cuisines.
Choolani told KrASIA that the firm will continue to innovate plant-based foods and alternative proteins with a focus on egg and dairy-free products. "A large part of it will be spent developing and optimizing our OnlyEg technology and commercializing it worldwide as the first full replacement of table eggs with fully versatile applications—fried egg, soft  boiled, egg white omelette, scrambled etc.," she said.
The firm is further targeting to close a USD 1 million seed fundraising round by the end of March and plans to expand within Asia in 2022.
In Singapore, which is known as foodtech hub in the region, a handful of startups have sprung up to meet the city's self-sufficiency target of 30% by 2030, including Next Gen, a plant-based food startup that recently secured USD 10 million in seed funding from Temasek, K3 Ventures, NX-Food, FEBE Ventures, Blue Horizon, and EDB New Ventures, the investment arm of Singapore's Economic Development Board.