Alibaba's online travel agency platform Fliggy disclosed that it has attracted more than 15,000 stand-alone hotels in more than 300 cities in China in three months, to join its newly-launched Feizhu hotel alliance, according to a press release by the company.
Fan Chi, vice president of Alibaba said Tuesday during a press conference held in East China's Zhejiang province that the company had been thinking for years about how to systematically empower various hotels with its digital capabilities. The Feizhu hotel alliance is one of the innovative solutions it has rolled out.
He added that the Feizhu hotel alliance is also a strategic move by Fliggy in the stand-alone hotel sector. There are nearly one million stand-alone hotels, each of which has no more than 80 rooms, in China, said Alibaba, adding that such hotels account for 85% of all hotels in the country.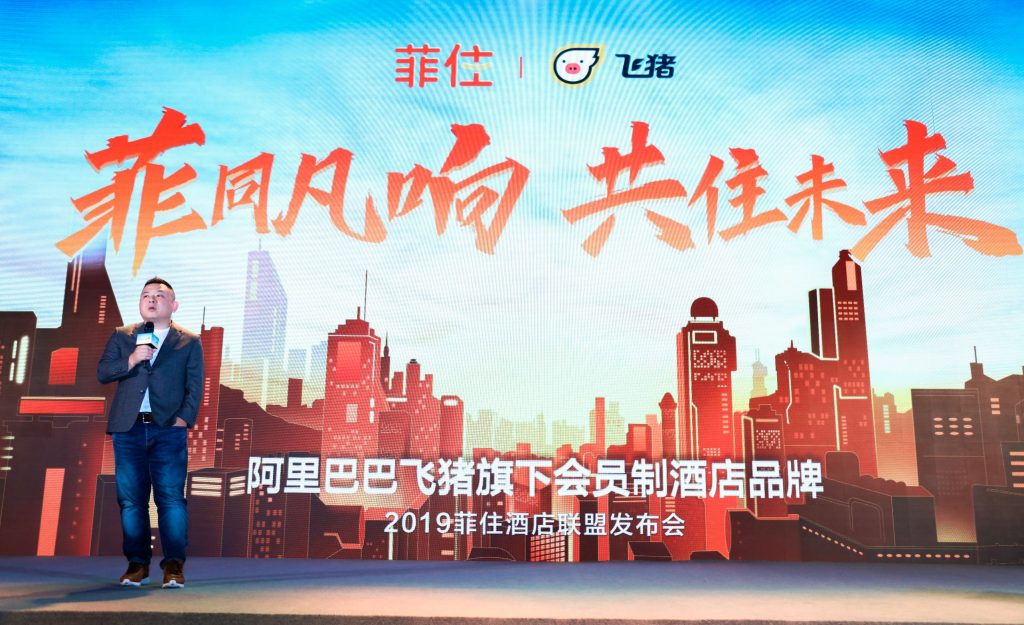 Hotels in the Feizhu alliance, which do not require a franchise fee, can tap into 960 million annual digital payment users in Alibaba's digital economy and can access Alibaba's digital tools such as membership management systems, order management systems and accounting systems, according to the website of Futurehotel, which operates the alliance. Futurehotel was jointly launched in March 2016 by Fliggy, Shanghai-listed BTG Hotels, and Shenzhen-listed information technological solution provider Shiji Information.
The Feizhu hotel alliance could deal a heavy blow to Indian hotel chain operator Oyo especially when the startup has encountered various setbacks during its aggressive expansion in China.
Oyo, which entered China in 2017, has attracted more than 19,000 stand-alone hotels in more than 338 cities in the country, according to its official WeChat account. The startup also rolled out a free-franchise model to gather hotels under its brand, guided by its Strategy 1.0 and shifted to provide a baseline revenue guarantee to bind hotel owners under its Strategy 2.0 in July.
Some hotel owners have decided to terminate their agreements with Oyo since the company deducted various fees and imposed fines sometimes. Hence, they could not make any money under Strategy 2.0, reported Chinese media outlet Nanfang Zhoumo on Tuesday.
Strategy 2.0 is a strategy Oyo China has adopted since July, where it necessitates that Chinese hotels that want to use the Oyo brand, hand over control over room prices and their operating systems to Oyo China.