Nanjing-headquartered electric vehicle (EV) maker Byton, once a promising startup best known for the long-awaited M-Byte, featuring a 48-inch video screen spanning the whole dashboard, will suspend operations for six months in the Chinese mainland as of July 1 and furlough all employees in the region. The company has also filed for bankruptcy in North America and Europe.
Byton's founder and chief executive Daniel Kirchert made the announcement on Monday during a teleconference of over 800 current and former employees in China, citing economic pressure from unfinished fundraising moves.
All employees based in Nanjing, Beijing, and Shanghai have been informed about the suspension, which is expected to last six months. Byton had about 1,030 employees in the Chinese mainland, 340 employees in the United States, and 65 employees in Germany by the end of May, according to 36Kr. The firm has a manufacturing facility in Nanjing, a design center in Munich, and an R&D hub in Silicon Valley.
In April, the company experienced the first setbacks due to the coronavirus outbreak, including furloughs of over 200 US employees, slowing progress in fundraising, and delayed salaries, KrASIA reported.
Byton responded, indicating that delays were due to  "communication issues", and promised that payments for March were being processed. The firm also announced that members of the core management team would slash 80% of their salaries and contribute to Byton's ongoing Series C fundraising.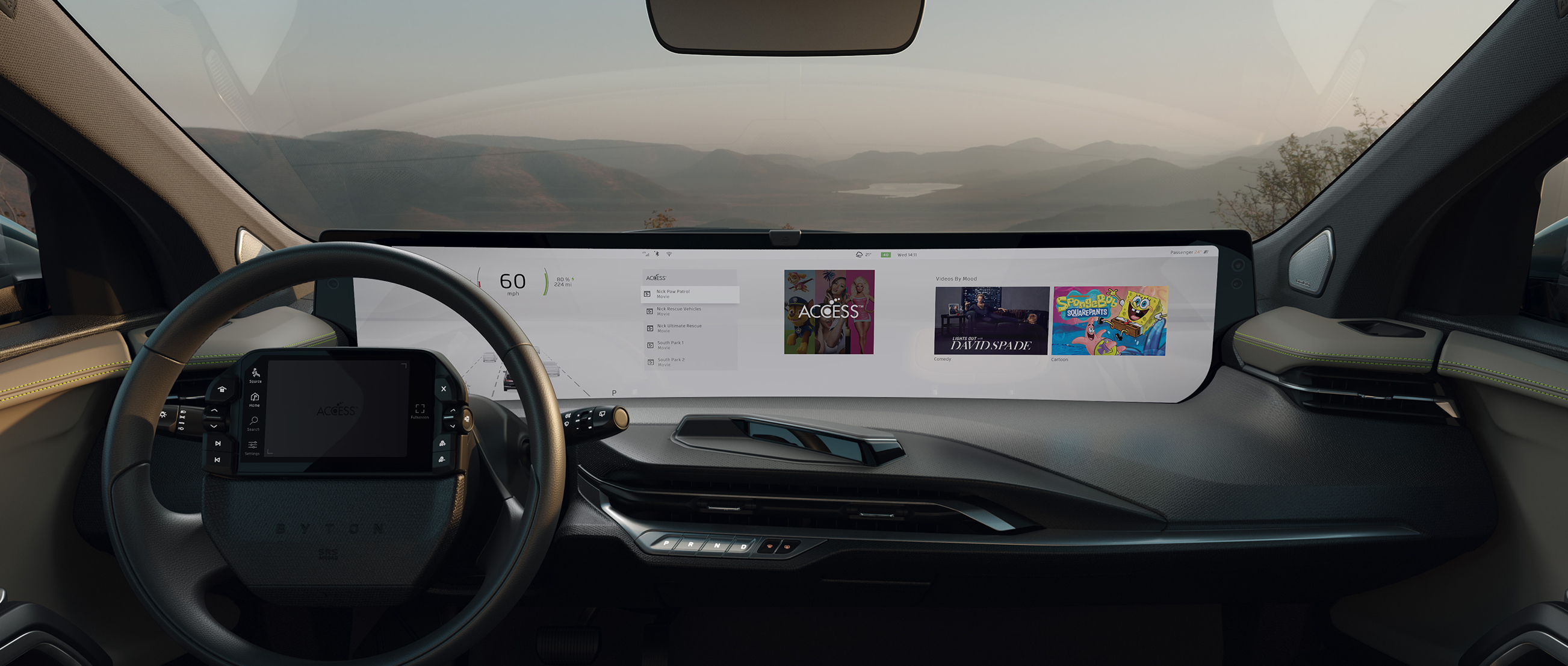 However, according to a Byton employee, the firm has yet to honor its April promise, 36Kr reported. In the latest announcement, the firm said it will pay its employees their March salaries before July 10 and other delayed salaries between April and June in installments.
The company announced in September last year a USD 500 million Series C funding round from investors including China's oldest automaker, FAW, and governmental funds affiliated with Jiangsu province and the capital Nanjing. The fundraising round was originally scheduled to close by the end of June, but has not been completed.
Amid a slowing EV market in China, Byton previously announced in December that its M-Byte would be delayed until mid-2020, half a year later than its original schedule. However, chances for the company to get back to business seem now slim.
The company obtained significant media attention when it showcased the production version of the M-Byte SUV model at CES 2020. The vehicle promised a 48-inch screen that spans the whole dashboard, offering content such as weather, GPS, media, and stock prices, among others, thanks to a wide range of key partnerships to power various functions of the vehicle's massive screen.
Byton was founded in 2016 by Kirchert, formerly managing director for Infiniti China and president of Dongfeng Infiniti Motor Co, together with Carsten Breitfeld, who served as a vice president of BMW Group. Breitfeld left Byton under capital pressure in April 2019 and later joined another EV maker, Faraday Future, as global CEO.