Today, more people are shopping online around the world than ever. According to Insider Intelligence, in 2022, worldwide e-commerce sales will exceed USD 5 trillion for the first time, accounting for more than a fifth of overall retail sales.
While there are advantages to shopping online, such as increased convenience and access to a wide range of products, online shopping has its downsides, such as hidden costs.
To help identify these costs, Vietnamese startup Dutycast has built a Chrome extension that allows users to shop using their proprietary shopping cart on major online stores such as Amazon, Nike, Sephora, and Footlocker. At the same time, the program allows shoppers to see a breakdown of fees such as taxes, duties, and logistics-related expenses accompanying their purchases.
The extension will let online consumers spot any other hidden costs incurred during the payment process, check recent price changes on the items they are purchasing, as well as available payment options.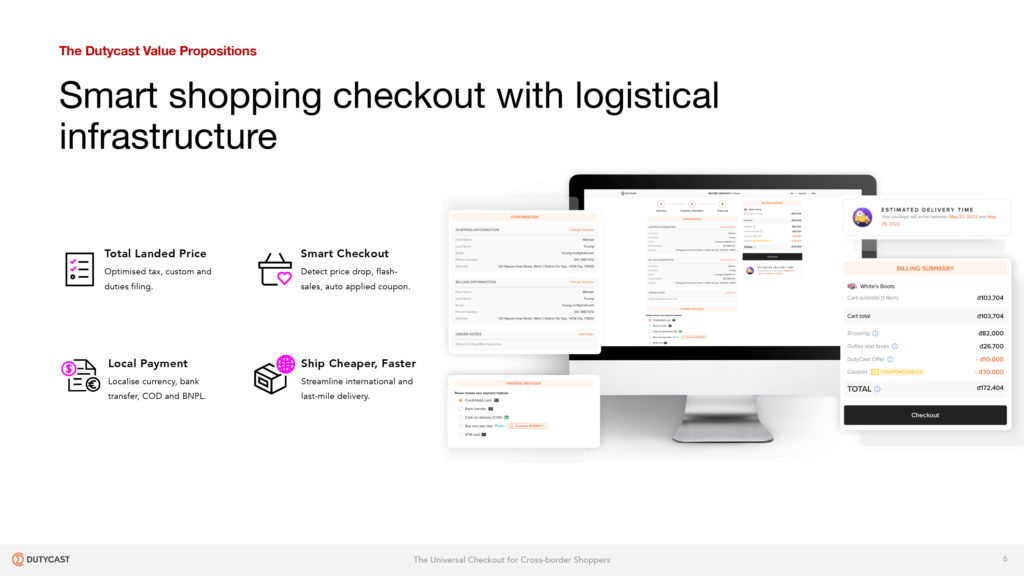 Dutycast is led by co-founders and co-CEOs, Hoa Nguyen and Tam Dang. Nguyen, who is based in Norway, was named by Abelia and ODA as one of Norway's "Top 50 Leading Women in Technology" in 2020, while Dang has eight years of experience in the logistics industry. Dang previously built TradingFoe, a cross-border B2B platform with manufacturers and suppliers across Europe and Southeast Asia. In 2021, VinaCapital Ventures purchased a stake in the startup for an undisclosed amount.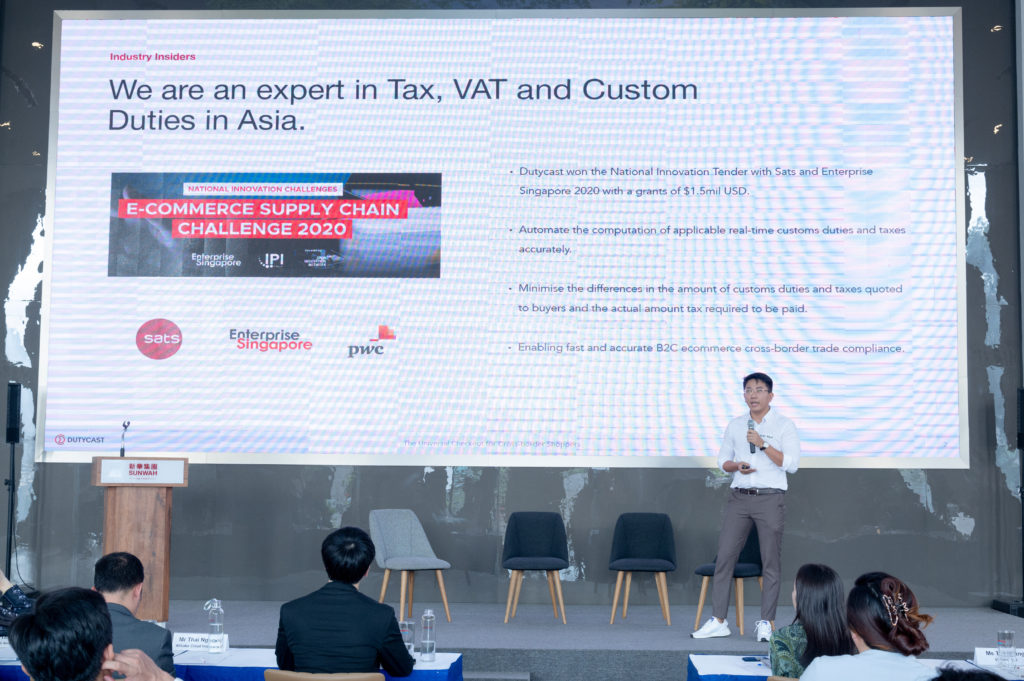 Dutycast was a finalist and the Asia Star at the Project AsiaForward Alibaba Cloud Global Startup Accelerator Vietnam Demo Day, held on May 25, 2022 in Ho Chi Minh City.