TikTok is best known for short videos of lip-syncing teens and silly stunts. But it's been trying to expand its offerings, which now include full-length feature films.
TikTok owner ByteDance is letting Chinese users stream dozens of films in the local version of the popular video app, known as Douyin.
Among the films being offered are international titles like the Academy Award-winning The Last Emperor, acclaimed Cannes Film Festival darling Farewell My Concubine and the not-so-acclaimed 2016 action monster flick The Great Wall, starring Matt Damon.
Read more: The top Chinese short-video apps in 2020 vying to grab your attention with fast content
The reason behind this move can be traced back to the start of the Covid-19 outbreak in China. When cinemas were forced to shut down in late January, one studio made the unusual move of skipping the theatrical release for its highly anticipated holiday film Lost in Russia. Instead, the film premiered on Douyin and other ByteDance platforms after the company paid Huanxi Media at least RMB 630 million (USD 90.8 million) to stream the Lunar New Year family flick. The deal also included other films and TV dramas.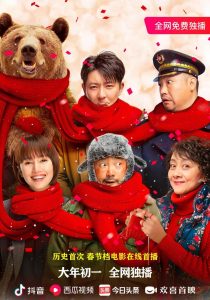 China has been having a tough time getting cinemas back on track despite announcing the re-release of hit movies like Avatar and all four of Marvel's Avengers films. The re-releases were supposed to help boost box office revenue as cinemas reopened thanks to declining Covid-19 cases. But just one week after reopening, a new locally transmitted case of the disease resulted in the government telling theaters to shut down again last week.
This might have made the decision to move online easier for some studios. Another movie called The Winner joined Lost in Russia this month by premiering on ByteDance platforms, including Douyin, Xigua Shipin, and news aggregation app Jinri Toutiao.
Even TV shows are following suit, with ByteDance making a deal to live stream a talk show called Comedy Weekend Online.
Unlike the international version of TikTok, Douyin is diversifying content away from offering just short, punchy videos. It now offers a live-streaming feature that recently received a boost from bored users stuck indoors during city lockdowns because of the coronavirus pandemic. Thousands of people used Douyin to watch local DJs perform in what's now being dubbed as "cloud clubbing."
The app is also flirting with live audio shows. This means users in China could start seeing live podcasts, talk shows and concerts alongside other TikTok fare like humorous videos and dangerous stunts.
The best news for users, though, is that all of this content is currently free, including the films recently added to Douyin. This could mean ByteDance is trying to grow its audience to eventually take on China's Netflix-like platforms such as Alibaba's iQiyi, Baidu's Youku and Tencent Video.
(Abacus is a unit of the South China Morning Post, which is owned by Alibaba)
This article first appeared on Abacus News.