Chinese largest ride-hailing platform Didi Chuxing and automaker BYD on Tuesday jointly unveiled D1, a customized electric vehicle (EV) for ride-hailing drivers, that both companies developed together.
D1, which Didi claims to be world's first tailor-made vehicle for the ride-hailing sector, carries a 10.1-inch pad on the dashboard that allows the driver to operate directly on Didi's platform, the company confirmed with KrASIA on Tuesday. In ordinary vehicles, drivers need to set up their own phones.
The vehicle further includes functions such as automatic emergency braking, lane departure, and pedestrian collision warning, among other autonomous driving features, which are currently lacking in most of the cars used for ride-hailing.
It also features a chair, which is more solid and better supports the driver's back to release its fatigue after working long hours behind the wheel, as well as an in-car water bottle with both cooling and heating capabilities.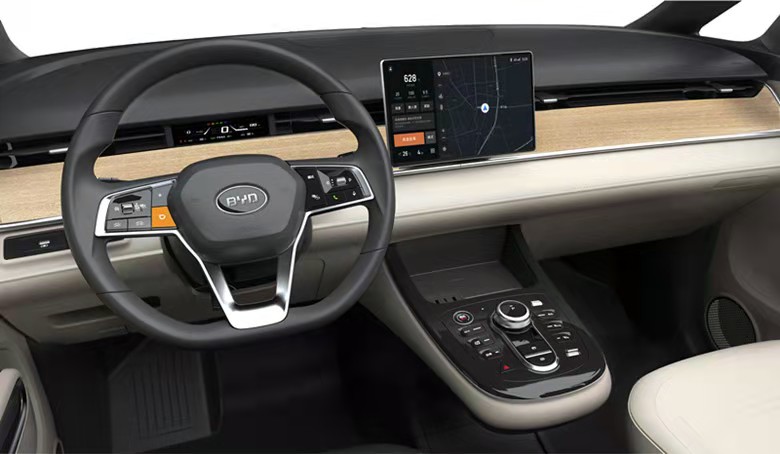 While Didi and BYD have taken driver safety, health, and comfort into consideration, the D1 also includes colorful lights that allow passengers to easily identify the vehicle they have hailed, as well as sliding doors to get quicker and easier on board and off.
Drivers in Changsha, in Central China's Hunan province, will be the first to be able to lease the vehicle from a provider Didi is cooperating with since December and pay by mileage, the company revealed.
"This vehicle is sure to gain popularity among drivers since this is specially designed for them," Zhang Xiang, an analyst who works for a think tank with focus on new energy and connected vehicles which is affiliated with the Ministry of Industry and Information Technology, told KrASIA on Tuesday.
He believes that this is a win-win for both, as it allows Didi to expand its transportation fleet by lowering the market entry for new drivers and also enables BYD to gain revenue beyond its traditional sales business by targeting individual buyers.
Didi, with 31 million registered drivers on its platform, now offers on-demand mobility services to over 550 million registered passengers worldwide.