Zdeer completes two consecutive rounds of financing in 2023
The Chinese health tech company has doubled down on equity funding, completing two consecutive funding rounds this year. Most recently, it raised capital from CICC Huirong via a Series B funding round completed midyear, with Taihe Capital serving as the exclusive financial advisor.
The Series B round follows its Series A++ round of financing that was completed earlier this year. Existing investors including Tiantu Capital, Cowin Capital, Country Garden Venture Capital, among others, participated in the Series A++ round.
Zdeer has raised over RMB 100 million in 2023, following the completion of both rounds. —36Kr
Basa raises RMB 5 million in angel round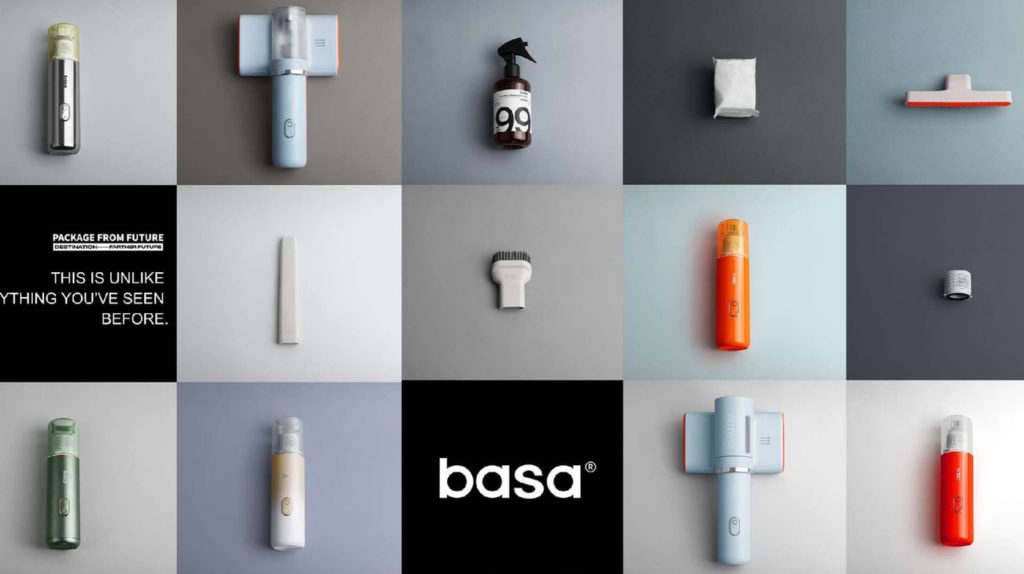 The Shenzhen-based mobile home appliance company has received RMB 5 million (USD 589,000) from an undisclosed investor in an angel round of financing.
Basa primarily develops high-end pocket vacuum cleaners and mite removal devices. It has also been developing products for the automotive industry since 2021, venturing into collaborations with the likes of Volkswagen, Xiaopeng, AITO, and more.
The company will use the funds for R&D and to produce a new series of mobile home appliances. —36Kr
Core Sigma closes seed round worth an eight-figure RMB sum
The Chinese artificial intelligence infrastructure provider has announced the completion of its seed funding round, raising an eight-figure RMB sum of investment. Led by Baidu Ventures, the round also saw participation from Mount Morning Capital, Landstone Capital, MiraclePlus, Cambricon, Tianjin Venture Capital, and GuangheVC. Index Capital acted as the exclusive financial advisor for this round.
Core Sigma will use the funds for product development and to finance its operations. —36Kr
Xverse raises USD 5 million in seed round to enhance Bitcoin wallet services
The Hong Kong-based Bitcoin wallet development company has raised USD 5 million in a seed funding round led by Jump Crypto. Other investors, including RockawayX, Sfermion, Alliance, and NGC Ventures, contributed to the round.
Xverse intends to allocate the funds to enhance its platform's capabilities, with a focus on developing advanced features related to decentralized finance, the Stacks smart contracts layer, the Lightning network, and other scalability solutions for Bitcoin. —TechNode Global
PasarMIKRO secures investment to expand services for smallholder farmers and traders
The Indonesian agritech and fintech company has raised an undisclosed amount of funding from DEG and Ceniarth, a German impact-focused family office.
PasarMIKRO focuses on serving smallholder farmers, fishermen, and traders, and will use the newly acquired funds to expand its services while further developing its network of users. —e27
Binance Labs, AHG Lab, and Neurowyzr led yesterday's headlines:
Binance Labs, the venture capital and incubator arm of global cryptocurrency exchange Binance, invested USD 15 million in two decentralized finance (DeFi) protocols, Curve Finance and Helio Protocol. The funds will aid in deploying Curve's platform on the BNB Chain and supporting Helio Protocol's team expansion and multi-chain growth.
AHG Lab, a Philippine-based independent venture builder, raised USD 4 million in a pre-Series A funding round, with the funding coming from family offices in the US and the Philippines, as well as US-based venture capital and investment funds, including Seaborne Capital and Imagine If Partners. The funds will strengthen AHG Lab's venture-building initiatives and provide operational, strategic, and funding support to its startup portfolio.
Neurowyzr, a Singapore-based health tech startup, secured an additional USD 2.1 million in funding through a round led by Peak XV Partners, formerly known as Sequoia Capital India and Southeast Asia, with participation from other investors.
If there are any news or updates you'd like us to feature, get in touch with us at: [email protected].