VinFast to merge with Vingroup's energy arm ahead of fundraising endeavor
The Vietnam-based automotive company has announced its merger with VinES Energy Solutions, the energy arm of parent company Vingroup. This merger was facilitated by Pham Nhat Vuong, chairman of Vingroup, who donated 99.8% of the energy arm's shares to VinFast.
VinES Energy Solutions specializes in the research, development, and manufacturing of advanced lithium-ion batteries for various mobility and energy storage applications. The company also collaborates with leading battery technology firms. Consequently, this merger is anticipated to boost VinFast's self-sufficiency in battery technology and enhance its competitiveness in the rapidly growing electric vehicle market.
Notably, this move precedes VinFast's plan to expand its presence in Southeast Asia. In an interview with Bloomberg, Le Thi Thu Thuy, CEO of VinFast, said that the company aims to commence its expansion in the Indonesian market before raising capital for further expansion.
VinFast, Vietnam's leading EV manufacturer, reported promising financial results for the latest quarter (Q3 2023). During this quarter, the company delivered more vehicles, secured increased sales, and managed to reduce its loss margins.
Moreover, it is one of several companies competing for a stake in the increasingly competitive EV market, which has become a major area of focus for investors. In the previous quarter alone, EV companies completed at least nine major deals.
SEEDS Capital announces addition of three companies to its portfolio
In a statement released by SEEDS Capital, the investment arm of Enterprise Singapore, the firm announced the addition of three companies to its portfolio, including:
Factorem, a Singapore-based digital platform for the procurement of custom manufactured parts in Southeast Asia. SEEDS Capital co-invested in Factorem alongside Blue InCube Ventures.
Genetic Design and Manufacturing (GDMC), a Singapore-based genetic medicine development company. SEEDS Capital and NSG Ventures jointly invested in GDMC.
Meracle, a medtech company specializing in the development of Whizz, a digital solution that aims to improve the management of respiratory conditions such as asthma. Plug and Play Tech Center also invested in Meracle.
Edge Tutor completes seed funding round
The Singapore-based edtech startup has completed its seed funding round, raising an undisclosed amount of investment. The round was led by MV Partners and Seaborne Capital, and saw the participation of Kaya Founders, Ideaspace, Orvel Ventures, Lorinet Foundation, as well as individual investors Jojo Malolos (PayMongo), Paul Rivera (Kalibrr), and Mark Kooijman (Foxmont).
Edge Tutor is a spin-off from Philippine edtech firm Edukasyon.ph. —Inquirer.net
Xpanceo raises USD 40 million to develop smart contact lenses
The "extended computing" contact lens developer has raised USD 40 million in funding from Hong Kong-based investor Opportunity Venture.
Based in Dubai, Xpanceo focuses on new materials and is currently developing contact lenses that are smart enough to double up as computing devices. This development could lead to a breakthrough in computational systems, moving away from silicon-based processing and toward new approaches by leveraging optoelectronics. —TechCrunch
Kickstart Ventures leads USD 2.15 million investment in RuralNet
The Philippines-based digital insurance platform has raised USD 2.15 million in a seed funding round led by Kickstart Ventures. —DealStreetAsia
Recent deals completed in China:
Lotmaxx, a Shenzhen-based 3D printing company, has announced the completion of a pre-Series A+ round it closed in May this year. The company received RMB 10 million (USD 13.6 million) in investment, with Kylinhall Partners serving as the lead investor while Xiaomi, an existing investor, participated. Lotmaxx will utilize the funds for product and technology R&D and to bolster its marketing operations. —36Kr
LimX Dynamics, a Shenzhen-headquartered robotics company, has completed two consecutive funding rounds at angel and pre-Series A levels, raising close to RMB 200 million (USD 27.3 million). Stalagnate Capital, Future Capital, and Kinzon Capital participated in the angel financing round, while Vitalbridge led the pre-Series A funding round along with Lenovo Capital's participation. LimX Dynamics will deploy the funds raised from both rounds toward the implementation of its four-wheeled products and for the R&D of humanoid robotics and embodied intelligence technology. —36Kr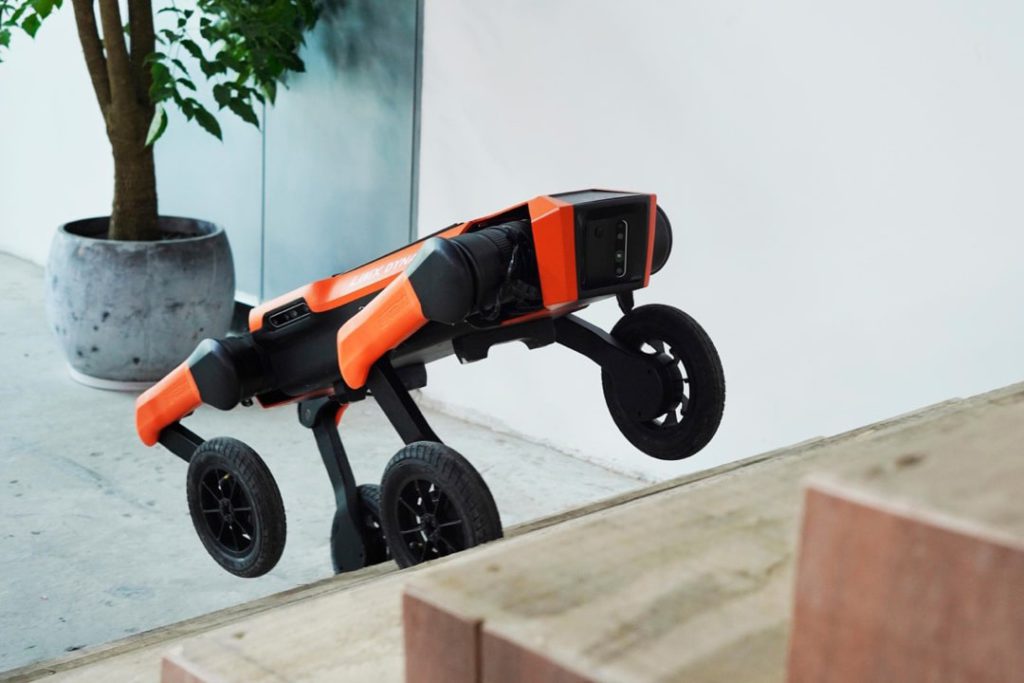 Latest deals in India:
Amoda, Society Pass, Didi Chuxing, and more led yesterday's headlines:
Amoda, an Indonesian construction technology company, has secured an undisclosed amount of seed funding in a round jointly led by East Ventures and Living Lab Ventures.
Society Pass, a Vietnam-based loyalty and data marketing ecosystem, has entered into a structured financing agreement for an equity line of credit with family-owned financial institution Strattners. It will have the right, but not the obligation, to sell to Strattners up to USD 40 million worth of common stock over the next 36 months, subject to certain limitations.
Didi Autonomous Driving, the self-driving technology arm of Chinese ride-hailing company Didi Chuxing (also known as Didi Global), has raised USD 149 million from state-affiliated investors including GAC Capital, a subsidiary of Chinese automaker GAC Group, and Guangzhou Development District Investment Group.
If there are any news or updates you'd like us to feature, get in touch with us at: [email protected].