Oladance secures eight-figure sum via angel round of financing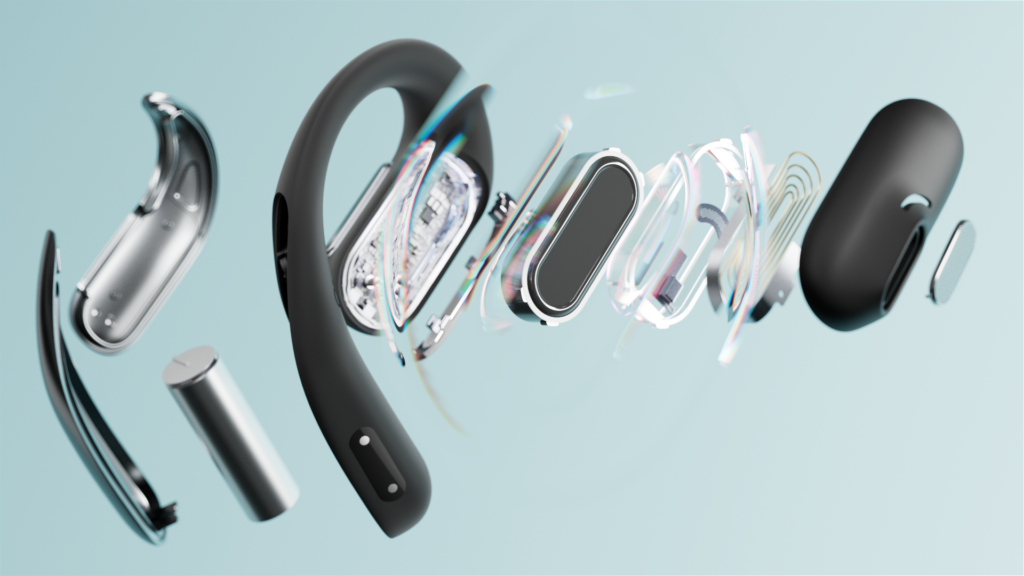 The wearable audio products company has raised an eight-figure investment sum in an angel round of financing led by BlueRun Ventures and Black Ant Capital, with Beeplus Capital also participating.
Oladance will utilize the funds for technology and new product R&D, supply chain enhancements, consumer services, and brand-building activities. —36Kr
BintanGo raises USD 2.2 million in debt and equity funding
The Jakarta-based startup, which provides productivity and monetization tools for creators, has raised USD 2.2 million in debt and equity funding from Contents Technologies, Transcend Capital Partners, as well as existing investors Investible and eWTP Tech Innovation Fund.
This latest round of funding follows BintanGo's USD 2.1 million seed funding round completed in April 2022, and brings the startup's total funds raised to date to USD 4.8 million. —DealStreetAsia
Allozymes secures Series A funding for sustainable manufacturing
The Singapore-headquartered biotechnology startup has secured Series A funding from investors including Xora Innovation and Seventure Partners, as revealed in regulatory filings. —DealStreetAsia
OKX Ventures invests USD 1 million in Moonbox
Hong Kong-based artificial intelligence and Web3 startup Moonbox has secured a USD 1 million investment from OKX Ventures, the investment arm of crypto exchange OKX.
Moonbox intends to utilize the funds to expand its range of product offerings and further develop its core technology, which is centered around creating generative AI applications specifically tailored for deployment in Web3 and non-fungible token applications. —TechNode Global
Emtech secures USD 4 million in Matrix Partners-led round
The fintech startup has raised USD 4 million in a round led by Matrix Partners India, with participation from other investors including BTN, VestedWorld, Equity Alliance, and Lofty Inc.
Emtech plans to utilize the funds for the development of its infrastructure tools catering to central banks and fintech companies, and to advance its range of financial services and products. —VCCircle
Mirae Asset launches medtech ETF on Hong Kong's stock market
The global asset management firm has launched the Global X China MedTech ETF on the Stock Exchange of Hong Kong, which will provide investor access to leading Chinese medtech companies.
The exchange-traded fund will provide diversified exposure to various sub-sectors of the industry, including medical equipment, consumables, in-vitro diagnostics, and consumer medtech.
Elev8 closes first round of maiden fund at USD 67 million
The Bangalore-based growth-stage venture capital fund has announced the first close of its maiden investment vehicle, Elev8-Capital Fund 1, securing USD 67 million around a year after it was first introduced.
Under the leadership of former Kae Capital partner Navin Honagudi, Elev8 intends to deploy the funds into 12 to 14 companies that are individually valued between USD 100 million to 500 million. The average investment size will range from USD 10 to 15 million, primarily focusing on growth-stage companies raising Series B and C rounds. —VCCircle
Shadowfax closes in on USD 60 million funding round
The Indian logistics company is nearing the completion of a funding round which will lead to its securement of USD 60 million. The deal is close to final after more than a year of deliberations and is expected to conclude this month, with TPG NewQuest likely to lead the round.
Shadowfax previously engaged with A91 Partners for funding, but a deal did not materialize due to a valuation mismatch. —TechCrunch
Airalo, T3 Chuxing, Halodoc, and more led last week's headlines:
If there are any news or updates you'd like us to feature, get in touch with us at: [email protected].