As shoppers, we're all familiar with the sense of exasperation driven by clunky checkout processes and paper receipts cluttering our wallets. Such experiences lay bare the limitations of traditional payment methods. However, this landscape could soon change with Pi-xcels developing a paperless receipt technology, while Qashier is working to provide an all-in-one POS system.
The propensity for change in the retail transactions space is evident, exemplified by the support extended by investors to companies like Pi-xcels and Qashier, fostering the creation of innovative solutions to longstanding problems that have troubled retail shoppers.
What are your frustrations when making retail purchases, and how can they be improved? Let us know at: [email protected].
That's all for this week. If there are any news or updates you'd like us to feature, you can also get in touch with us via the email above.
GradRight closes Series A round to close education funding gaps
The Mumbai-based edtech startup has secured INR 500 million (USD 6.1 million) in a Series A funding round led by IvyCap Ventures. The funds will be used to drive the company's growth and enable it to extend its services to lower- and middle-income students globally. —Tech in Asia
Antler backs Mole with pre-seed funding for networking platform expansion
The Malaysia-based professional networking platform has received USD 110,000 in pre-seed funding from Antler. The funding will enable Mole to expand its digital platform and compete with the traditional business card market. It also plans to develop a networking app and a sustainable digital business card platform specifically designed to meet the needs of small and medium enterprises. —e27
PrimaKu closes pre-Series A round to enhance Indonesia's parenting ecosystem
The Indonesian community-based parenting ecosystem platform has secured an undisclosed amount in a pre-Series A funding round led by Northstar Group and AppWorks, with participation from BRI Ventures and BIG Ventures.
The funds will empower PrimaKu to further develop its digital ecosystem, catering to the needs of parents, pediatricians, and healthcare facilities dedicated to nurturing the health and development of children in Indonesia. —TechNode Global
[Updated] Qashier raises USD 10 million in Series A round to enhance smart POS solutions
The Singapore-based point-of-sale (POS) and payment systems provider has secured USD 10 million in its Series A funding round. The round was co-led by Delivery Hero ventures and IFP Securities, and saw participation from other investors including Antler Elevate and Cocoon Capital.
Qashier will use the funds to accelerate its growth in Southeast Asia, expand into new international markets, and strengthen its product ecosystem.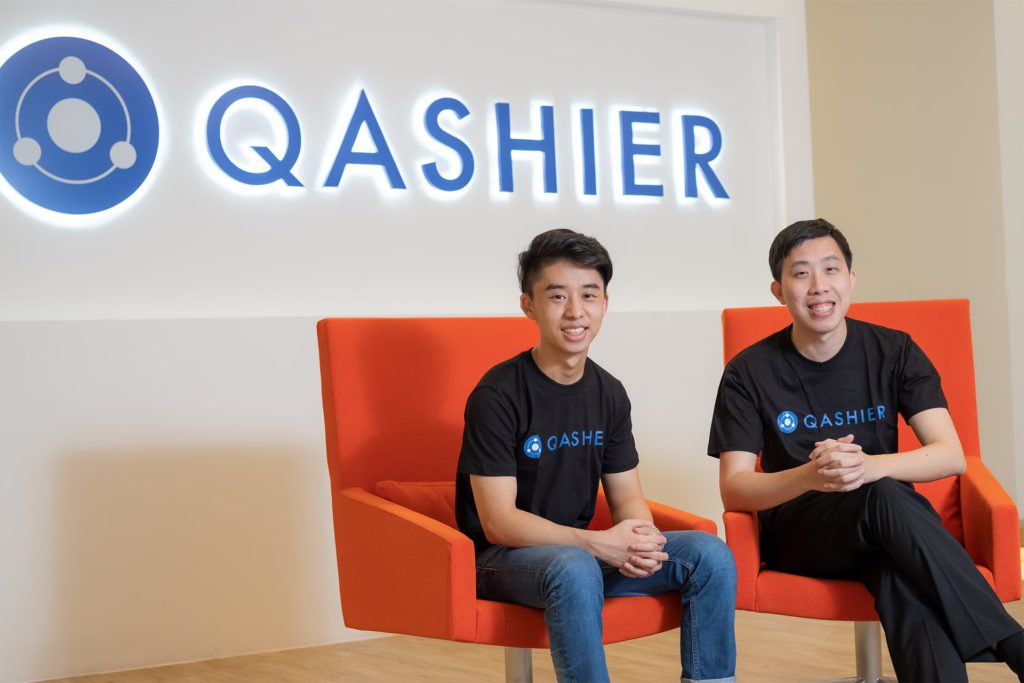 CompAsia, co11ab Novena, and Pi-xcels led yesterday's headlines:
CompAsia, a Southeast Asian reverse commerce platform, secured an undisclosed amount in a Series A funding round led by Gobi Partners. The funding will be used to enhance operational capabilities, refine digital assets, expand marketing strategies, and enter new markets including the Philippines, Thailand, and Indonesia.
co11ab Novena, a Singapore-based biotech incubator, secured SGD 15 million (USD 11 million) in funding from partners such as Nanyang Technological University, A*STAR, and the National Healthcare Group. The incubator aims to advance healthcare innovation and will operate out of NTU's Novena campus, providing support to startups in the healthcare sector.
Pi-xcels, a Singapore-based digital receipt solutions company, raised USD 1.7 million in a seed funding round led by Wavemaker Partners, along with participation from other venture capital firms and angel investors. The funds will be used for global business development, expanding the company's presence in Europe and supporting projects in Japan and Southeast Asia.
If there are any news or updates you'd like us to feature, get in touch with us at: [email protected].