Bolttech extends Series B round to record-breaking USD 246 million
The Singapore-headquartered insurtech company has extended its Series B round, raising USD 50 million from new strategic investor LeapFrog Investments. This investment adds to Bolttech's recent Series B funding round, bringing its total to USD 246 million, ostensibly the largest ever Series B round completed by an insurtech company.
Bolttech will use the USD 50 million capital to support its global growth strategy focusing on emerging markets and the expansion of its tech-enabled ecosystem.
"We are thrilled to welcome LeapFrog as our new strategic investor amidst a challenging economic backdrop for insurtechs and fintechs globally. We see LeapFrog's investment as a strong validation of our unique business proposition as we continue to build a better insurance experience and ensure people, especially those in emerging markets, get the protection that they need," said Rob Schimek, group CEO of Bolttech.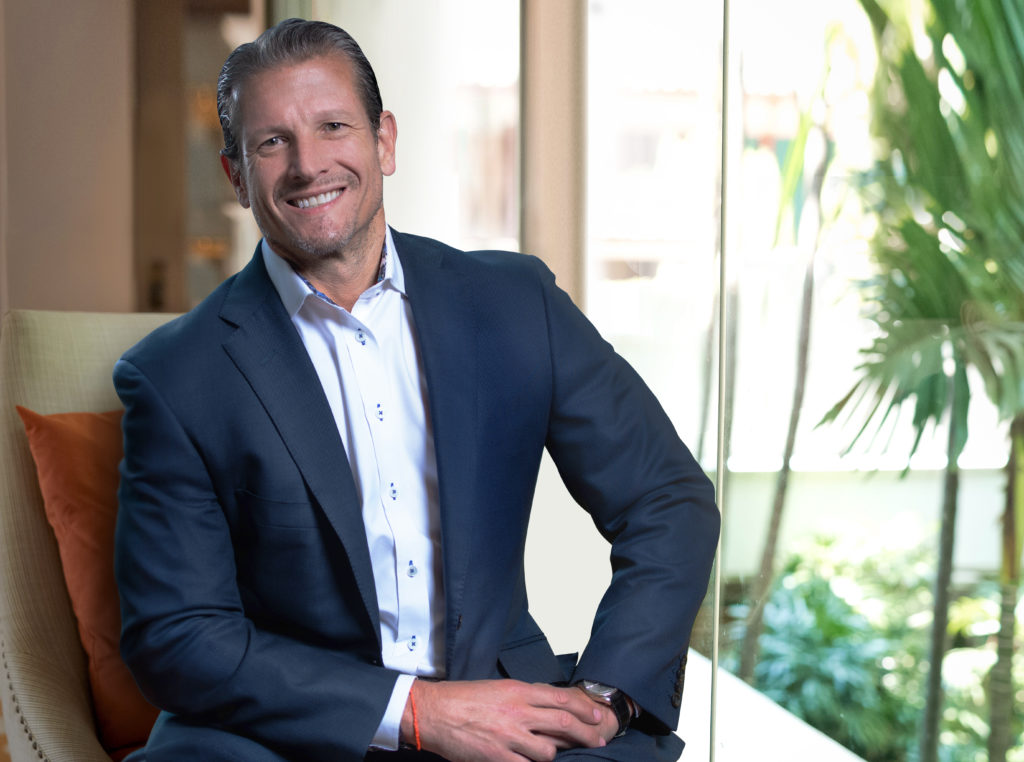 HSBC commits USD 1 billion to support global climate tech startups
HSBC Holdings has announced a commitment to provide USD 1 billion in financing to support emerging climate tech companies worldwide.
This initiative aims to contribute to the reduction of carbon emissions and will focus on startups operating in sectors such as electric vehicle charging infrastructure, battery storage, sustainable food and agriculture, and carbon removal technology. —The Business Times
Terra Drone acquires Avirtech to expand into agriculture sector
Tokyo-based drone and urban air mobility technology provider Terra Drone Corporation has expanded into the precision agriculture sector by acquiring Avirtech, a startup providing agricultural drone spraying and mapping services in Southeast Asia.
The acquisition facilitates the establishment of a new company Terra Drone Agri in Malaysia, which will develop its business in Malaysia and Indonesia under the new business brand Terra Agri.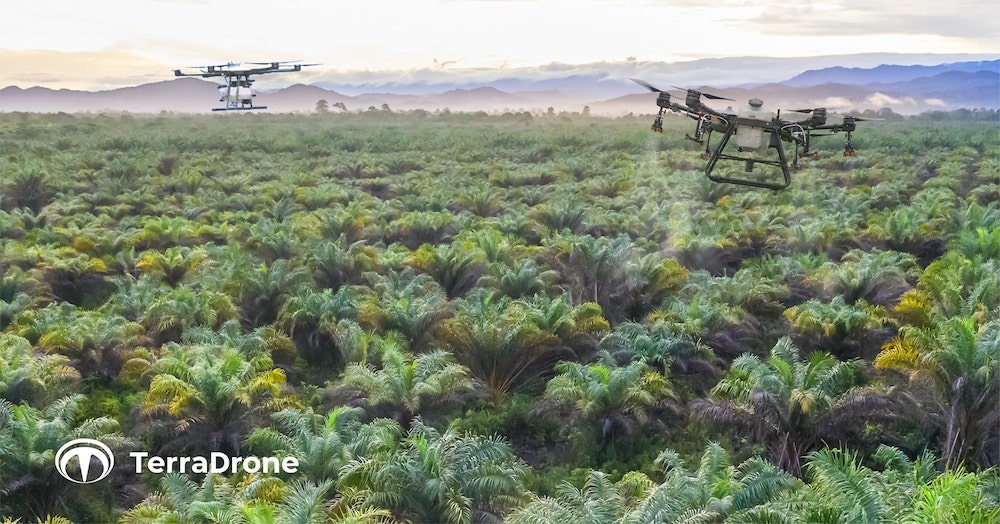 Atlys raises USD 12 million in Series A funding for travel platform expansion
The India-focused travel visa platform has secured USD 12 million in a Series A funding round led by Peak XV Partners (formerly Sequoia Capital Southeast Asia and India) and Elevation Capital. The round also included participation from existing investors Andreessen Horowitz, musical duo Chainsmokers, South Park Commons, among others.
The funds will be used to expand Atlys' product offerings, acquire new customers, and hire talent to strengthen its team. —Business Wire
Eloelo raises USD 22 million in pre-Series B round
The Indian gaming and entertainment platform has announced the completion of its pre-Series B funding round, raising USD 22 million. The round was co-led by Courtside Ventures and Griffin Gaming Partners, with participation from various investors including Mixi Inc. and existing backers Waterbridge Ventures, Lumikai Fund, Kalaari Capital, Convivialite Ventures, and Rocket Capital.
Eloelo intends to utilize the funds to establish partnerships with content creators, develop new artificial intelligence and augmented reality tools, expand its talent pool, and enhance its revenue generation efforts. —VentureBeat
Aurassure raises INR 40 million in seed funding from Unicorn India Ventures
The Indian climate tech platform has raised INR 40 million (around USD 480,000) in seed funding from Unicorn India Ventures. The funds will be utilized for product certification and development, talent acquisition, and market expansion. —VCCircle
InsideFPV secures INR 3.5 million in Mumbai Angels-led funding round
The Indian drone manufacturer has secured INR 3.5 million (around USD 420,000) in a funding round led by Mumbai Angels, with participation from Inflection Point Ventures, Soonicorn Ventures, and angel investors including Fossbytes and Kumar Sahu. The funds will be utilized for R&D, market expansion, as well as logistics and distribution. —VCCircle
Peping raises USD 400,000 in funding round led by Better Capita
The Bengaluru-based health tech startup has raised INR 3.3 million (around USD 400,000) in a funding round led by venture capital firm Better Capital, with participation from angel investors Kunal Shah (Cred) and Sandeep Kumar Dinodiya (Emiza), among others. The funds will be used to enhance Peping's product capabilities, technology infrastructure, talent acquisition, and expansion of its acquisition channels.  —VCCircle
EvolveX leads Deltafour's pre-seed round
Deltafour, an Indian industrial solution provider, has secured an undisclosed amount in a pre-seed funding round led by early-stage accelerator EvolveX. Angel investors Neeraj Tyagi, Bhawna Bhatnagar, Vikas Aggarwal (WeFounderCircle), and Abhinav Ayan (Cusmat) also participated in the round.
Deltafour will use the funds to expand its team, further enhance its technology stack, and develop go-to-market initiatives. —VCCircle
Kuku FM raises USD 25 million in Series C funding for audiobook expansion
The India-based audio content platform has raised USD 25 million in a Series C funding round led by Fundamentum Partnership, with participation from the International Finance Corporation (IFC) and Vertex Ventures.
Kuku FM, backed by Google, plans to utilize the funds to strengthen its presence in the South Asian market and expand its audiobook offerings. —TechCrunch
Recent deals completed in China:
Lynk Pharmaceuticals, a clinical-stage pharmaceuticals company, has concluded its Series C2 round of financing, raising RMB 322 million (USD 44.1 million). The round saw participation from the Shaoxing Binhai New Area Biomedical Industry Equity Investment Fund (managed by China Grand Prosperity Investment) along with contributions from Haibang Venture and Howbuy Primary Fund. Existing shareholders New Alliance Capital and Lilly Asia Ventures (LAV) also increased their investments in the company.
Hansi, a manufacturer of adhesive products, has secured a nine-figure RMB sum. This round of financing was led by Walden International, with participation from other investors. Winsoul Capital served as the financial advisor for this funding round.  —36Kr
Gene Solutions, Flash, Shanghai Electric Energy Storage Technology, and more led yesterday's headlines:
Gene Solutions, a Vietnamese genetic testing company, has raised USD 21 million in a Series B funding round led by private equity firm Mekong Capital. The funds came from Mekong Capital's Fund IV and will support the company's regional expansion and the opening of an oncology laboratory in Singapore.
Flash, an Indian e-commerce startup founded by former Flipkart senior vice president Ranjith Boyanapalli, secured USD 6.7 million in a pre-Series A funding round co-led by Blume Ventures and PeerCapital. Existing investors, including White Venture Capital and Emphasis Ventures, also participated. The funds will be used to expand its presence in the Indian market, recruit talent, and enhance infrastructure.
Shanghai Electric Energy Storage Technology, the energy storage subsidiary of Shanghai Electric, raised RMB 400 million (USD 54.8 million) in a Series A funding round to improve corporate governance, talent support, and R&D capabilities.
If there are any news or updates you'd like us to feature, get in touch with us at: [email protected].