Augmentus secures USD 5 million in Series A round
The Singapore-based no-code robotics software company has secured USD 5 million in a Series A funding round led by Sierra Ventures, along with participation from existing seed investor Cocoon Capital.
Augmentus will utilize the newly raised funds to scale its operations in the US, Europe, and greater Asia. It will also allocate a portion of the funds to meet growing customer demand across various verticals, including welding, surface treatment, and finishing processes.
"With the continuous growth of industrial robotics and the increasing deployment of robots in production, there is a pressing need for a more efficient and scalable programming solution. … Augmentus' integration of precise 3D scanning, no-code micro-adjustability, and automated code generation is the solution to this challenge," said Ben Yu, managing partner at Sierra Ventures.
Etaily raises USD 17.8 million in Series A round
The Philippines-headquartered commerce enablement platform has raised USD 17.8 million in a Series A funding round led by SKS Capital and Pavilion Capital. The round also saw participation from various investors including the Japanese SBI ICCP Fund, Kaya Founders, Foxmont Capital, JGDEV (JG Summit Holdings), the Magsaysay family, and the Chan family.
"Etaily's asset-light strategy, along with its extensive knowledge of e-commerce, supply chain, and its utilization of data-driven insights to understand consumer behavior and demand, offer significant prospects for incorporating advanced omnichannel technology solutions into brand operations," said Jack Chen, founder of SKS Capital.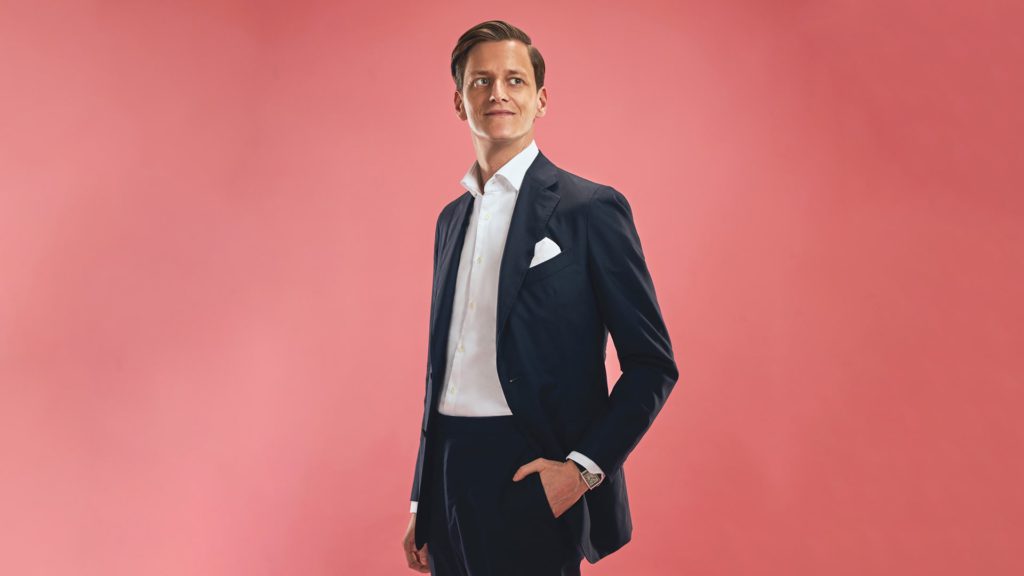 SC Ventures launches tokenization platform Libeara
SC Ventures, the innovation and fintech investment arm of Standard Chartered, has launched Libeara, a tokenization platform designed to "democratize investments by creating more accessible, transparent, and secure markets."
Libeara is established in collaboration with FundBridge Capital. FundBridge will leverage Libeara's tokenization platform to establish the first tokenized Singapore-dollar government bond fund for accredited investors.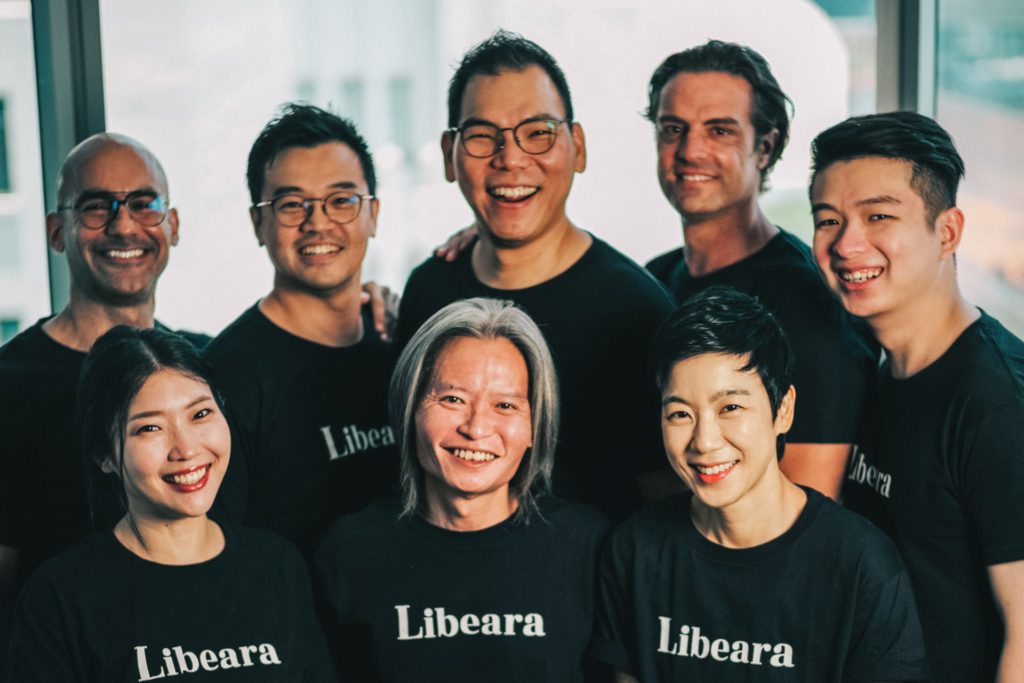 [Updated] Upworth raises AUD 1 million in inaugural funding round
The Australian fintech company has raised AUD 1 million (USD 646,000) following the completion of its inaugural funding round. The round was led by an undisclosed group of angel investors and entrepreneurs.
"We are proud to bring Upworth to the world, starting with Australia, providing individuals with powerful tools to achieve financial independence," said Alexandre Chavotier, CEO of Upworth.
Update: In our initial report of Upworth's fundraise, the amount raised was reported as USD 1 million. The actual amount is AUD 1 million (USD 646,000), according to an update provided by Upworth. This news brief has been edited to reflect the correct amount.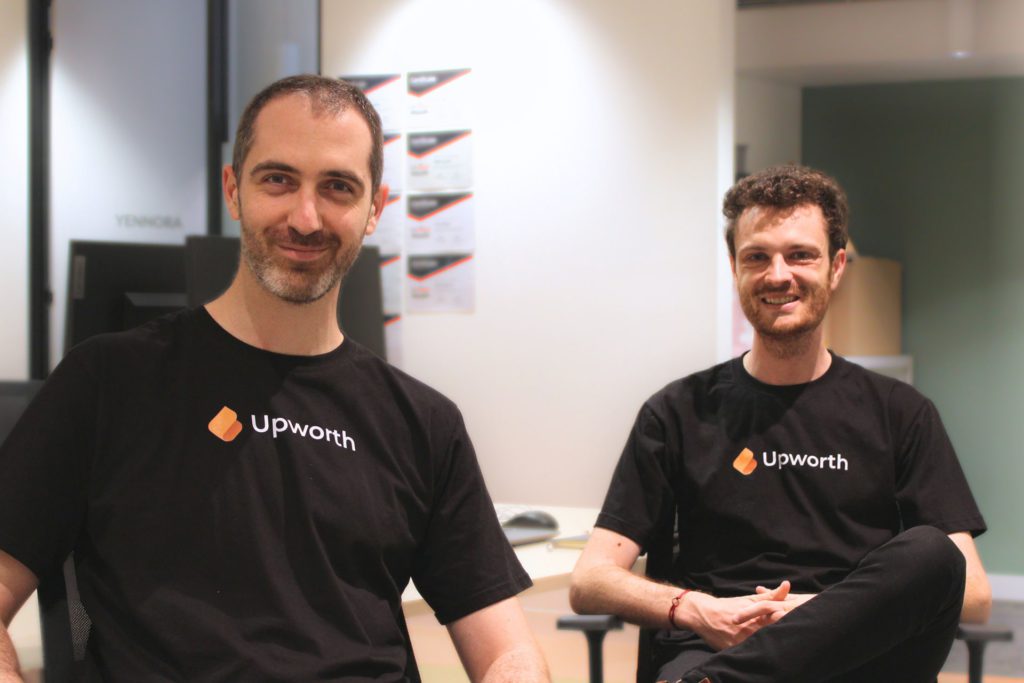 EduFi raises USD 6.1 million in pre-seed funding
The Singapore-based fintech startup has secured USD 6.1 million in a pre-seed funding round led by Zayn VC, along with participation from Palm Drive Capital, Deem Ventures, Q Business, and angel investors.
EduFi aims to address financial challenges faced by students in Pakistan by introducing an artificial intelligence-powered study now, pay later lending platform. —TechCrunch
SME Corporation Malaysia and Funding Societies pledge MYR 6 million in funding for young Bumiputera entrepreneurs
SME Corporation Malaysia, an agency under the Ministry of Entrepreneur and Cooperatives Development (MECD), and digital finance platform Funding Societies have allocated an initial fund of MYR 6 million (USD 1.27 million) for young Bumiputera entrepreneurs.
This fund is part of the newly launched Bumiputera MSMEs Financing Initiative (BMFI), aimed at improving access to financing for micro, small, and medium enterprises that have participated in SME Corporation Malaysia's Tunas Usahawan Belia Bumiputera (TUBE) program.
"Microenterprises and youth entrepreneurs play a significant role in realizing a more inclusive, sustainable, and balanced growth vision for our country. Yet, they face persistent challenges in obtaining access to financing, often due to a lack of collateral and credit history. […] We are honored to have the opportunity to work with SME Corporation Malaysia in further empowering these young entrepreneurs," said Chai Kien Poon, country head of Funding Societies in Malaysia.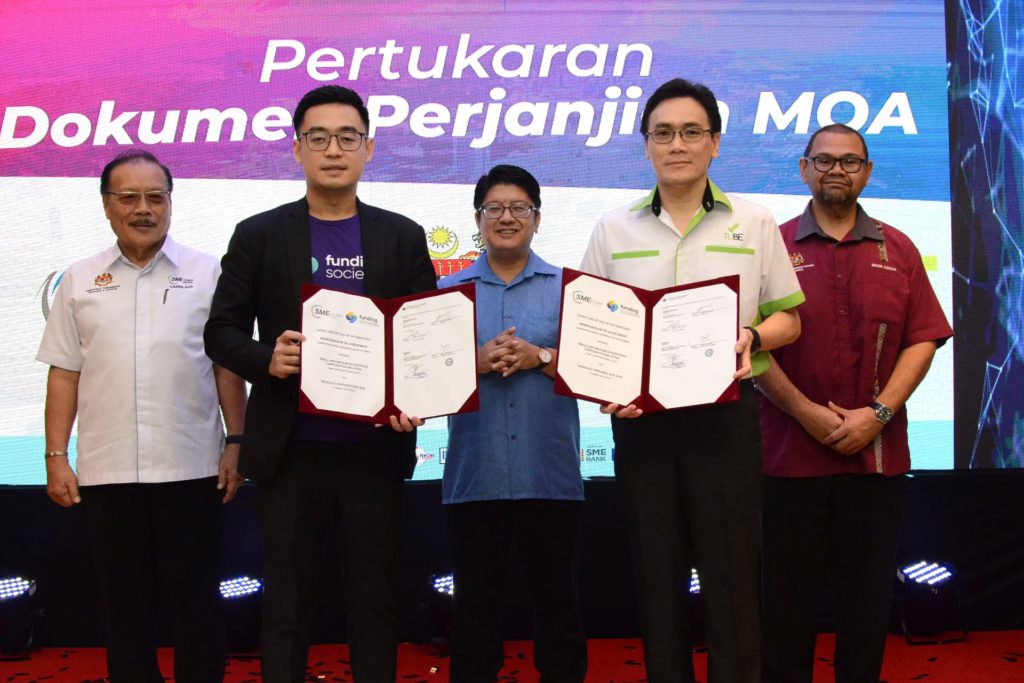 Yoona secures seven-figure USD sum in oversubscribed seed round
The Indonesian female wellness platform has closed an oversubscribed seed round, raising a seven-figure USD sum. CyberAgent Capital led the investment with the support of various investors including Amanda Cole (Sayurbox), Metha Trisnawati (Sayurbox), Ardi Setiadharma (Prasetia Dwidharma), and MD Capital.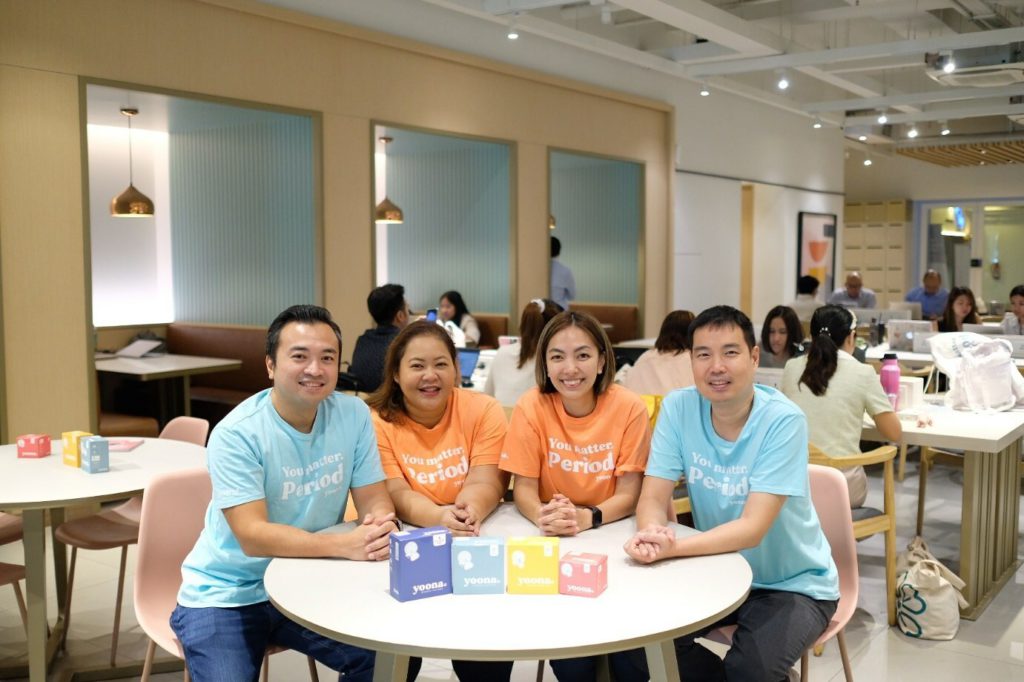 Oraseya Capital launches USD 136 million fund for technology startups
Oraseya Capital, the venture capital arm of the Dubai Islamic Economy Development Centre (DIEZ), has initiated a USD 136 million fund to support technology startups. This move aligns with the directives of Mohammed bin Rashid Al Maktoum, chariman of DIEZ, to bolster the growth of Dubai's digital economy.
The fund will aim to promote the growth of small and medium enterprises in various emerging sectors, in accordance with the Dubai Economic Agenda (D33). It will support startups from the pre-seed stage through to the Series B investment stage.
"The launch of DIEZ's investment fund reflects Dubai's growing position as a leading destination for investments and a global hub for financing technology startups. […] We greatly value DIEZ's initiative, which represents an advanced step toward enhancing Dubai's global competitiveness in attracting and financing technology startups," said Abdul Aziz Abdulla Al Ghurair, chairman of Dubai Chambers.
Recent deals completed in China:
Latest deals in India:
General Autonomy, a Bengaluru-based robotics company, has raised USD 3 million in a seed funding round. The round was led by India Quotient and Elevation Capital, and saw participation from angel investors including Srinath Ramakkrushnan (Zetwerk), Ramakant Sharma (Livspace), and Ankush Sachdeva (ShareChat). —VCCircle
Breathe ESG, a Bengaluru-based sustainability management software startup, has raised USD 315,000 in a pre-seed funding round led by 100X.VC. The round also saw participation from Kanj Realty Ventures, Hyderabad Angels, and various angel investors including Vipul Jain (Kale Logistics), Pradeep Lala (Embassy Services), and Prashant Naik (GRICAA). Breathe ESG will direct the funds toward product development to enhance its offerings and facilitate its market expansion.
Slice, a Bengaluru-based consumer lending and payments startup, has secured USD 9 million in debt funding from Stride Ventures, with the potential to extend up to USD 35 million. The USD 9 million was raised by issuing 7,500 non-convertible debentures at an issue price of INR 100,000 (USD 1,204) per share, carrying an interest rate of 14.25% per annum, with a tenure of 15 months. —Entrackr
DeHaat, a Patna-headquartered agritech startup, has acquired the fruit export business of Freshtrop Fruits in an all-cash deal. The financial details of the transaction remain undisclosed. DeHaat plans to integrate Freshtrop's export network, facilities, and workforce, including the leadership team, into its ecosystem. —Inc42
Bakingo, an online bakery brand, has completed its inaugural round of financing, securing USD 16 million from Faering Capital. The funds will fuel Bakingo's expansion plans. The company plans to expand its distribution network by doubling its number of dark kitchens from 75 to 150, enabling it to serve ten new cities. A portion of the funds will also be used to enhance its customer experience and investing in technology to improve its production, supply chain, and forecasting capabilities. —Inc42
Moneyboxx Finance, a Mumbai-headquartered non-banking financial company specializing in business loans, has announced that it raised INR 750 million (USD 9 million) in an equity funding round. The round saw participation from a group of high-net-worth individuals, family offices, and individual investors, including Beta Securities, Amodini Sales, Mohan Steel Strips, and Nabs Vriddhii. The company will use the funds for market expansion. —VCCircle
Eu Yan Sang, Roller, Phantm, and more led yesterday's headlines:
Eu Yan Sang International (EYSI), a Singapore-based health and wellness company, has invested in Chien Chi Tow Healthcare (CCTH), a healthcare company specializing in traditional Chinese medicine. The investment details remain undisclosed.
Roller, an Australia-based venue management software company, raised USD 50 million in a Series A funding round led by Insight Partners. Existing investors including Acadian Software, RBC Capital Markets, and SBA Law, also participated.
Phantm, a Melbourne-based plastic reduction platform, secured USD 2 million in an oversubscribed seed round. Blacknova VC, Salus Ventures, and CoVentures VC jointly made the investment.
If there are any news or updates you'd like us to feature, get in touch with us at: [email protected].