The technology landscape is undergoing an unprecedented transformation amidst the meteoric rise of artificial intelligence, and major corporations are all vying for a piece of the action.
Visa recently unveiled a USD 100 million venture fund to invest in startups developing generative AI technology. Meanwhile, Anthropic, creator of the Claude chatbot and OpenAI's main competitor, is actively engaged in discussions to secure a substantial investment in excess of USD 2 billion. Anthropic is backed by Alphabet and has already partnered with Amazon, offering its chatbot for customers of the latter to build generative AI applications in the cloud. Recent reports indicate that Alphabet is interested in increasing its investment in the company.
How long will the AI buzz last, and can early movers like OpenAI maintain their lead as new competitors like Anthropic join the fray? Let us know at: [email protected].
That's all for this week. If there are any news or updates you'd like us to feature, you can also get in touch with us via the email above.
Alami Group secures new funding for growth, led by Intudo Ventures
The Jakarta-based Islamic fintech firm has secured an undisclosed amount of funding in a round led by Intudo Ventures. The round also saw participation from East Ventures, AC Ventures, Quona Capital, and Golden Gate Ventures, among other investors.
Alami Group plans to deploy the funds to expand its product coverage and scale its business operations. The funds will also help facilitate the launch of new offerings, including a mortgage product known as Hijra Home Financing.
This "growth investment round" follows a pre-Series B round led by East Ventures in 2022, a year after Alami concluded its USD 37.5 million Series A funding round. —DailySocial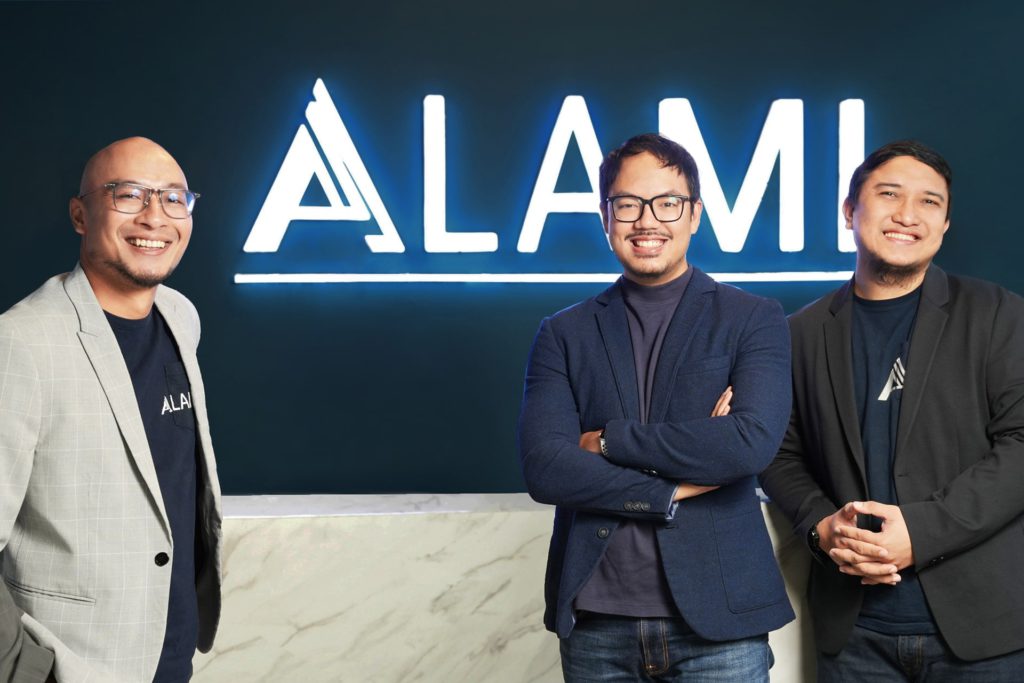 Aampe raises USD 7.5 million in pre-Series A round
The app-focused user engagement platform has raised USD 7.5 million following the completion of its pre-Series A funding round. The round was led by Matrix Partners India and Peak XV Partners (formerly known as Sequoia Capital India and Southeast Asia).
The completion of this round brings Aampe's total funds raised to USD 9.3 million. It will use the funds to support product development and its growth and expansion efforts.
"As the world switches from growth at all costs to profitable growth with a solid unit economics profile, the way users are engaged and retained [by applications] has become more important than ever. … Aampe [has built] a fantastic product that has seen its customers significantly improve retention numbers. The users of these apps have much better outcomes as well. I'm excited for Aampe to take this great product to a lot more customers," said Anandamoy Roychowdhary, partner at Surge by Peak XV Partners.
Antler set to close AUD 60 million fund for Australian early-stage tech companies
The global venture capital firm is on the verge of closing its Australian Fund II, an AUD 60 million (USD 38.2 million) fund that will invest in Australian early-stage technology companies. The fund will be backed by investments from local family offices and institutional investors including the family office of Geoff Harris (Flight Centre), Roger Allen, and the Snow Foundation, among others.
Australian Fund II is Antler's second Australia-focused fund. It follows the firm's first Australian fund launched in 2019, which raised AUD 46 million (USD 31.2 million). —The Australian
CMCC Global launches USD 100 million Titan Fund
The Hong Kong-based crypto venture capital firm has launched its Titan Fund, a USD 100 million fund aimed at empowering blockchain startups in Hong Kong and Asia to build innovative Web3 products and solutions. The Titan Fund will invest in early-stage startups operating under three key verticals: infrastructure, fintech, and consumer applications such as gaming, the metaverse, and non-fungible tokens (NFTs).
Over 30 investors are participating in the new fund, including lead investor Block.one which has committed USD 50 million. Other notable investors include Pacific Century Group, Jebsen Capital, Winklevoss Capital, alongside individual investors such as Yat Siu (Animoca Brands). CMCC Global is also participating in the fund with a 15% commitment as a general partner.
CMCC Global has been actively investing in blockchain companies. It was the lead investor in Mocaverse, an NFT project launched by Animoca Brands. It also recently participated in the oversubscribed pre-seed funding round of Hong Kong-based Web3 startup Terminal 3. —South China Morning Post
Horganice secures THB 35 million in Series A funding round
The Thai property and real estate management platform has secured THB 35 million (USD 947,000) in a Series A funding round from CyberAgent Capital, Winvestment, and Angkaew Holding. The funds will enable Horganice to scale its customer base, add new services, and expand internationally. —Techsauce
Mensa Brands raises USD 40 million from EvolutionX Debt Capital
The Indian brand aggregator has raised USD 40 million from the growth-stage debt financing platform EvolutionX Debt Capital. The capital was raised using a combination of debt facility and convertible investment.
Mensa Brands will use the funds to further develop its brands by improving its capabilities across technology, operations, and marketing.
The company last raised funds in November 2021, when it bagged USD 135 million at a valuation of over USD 1 billion, making it one of the fastest Indian startups to achieve unicorn status. It has raised over USD 200 million to date. —VCCircle
DSG Consumer Partners announces final close of new fund
The consumer-focused venture capital firm has announced the closure of DSGCP IV, its latest fund, at USD 114 million.
DSG Consumer Partners raised around 72% of the capital for DSGCP IV from its existing limited partners that have participated in its earlier funds, while the remainder will originate from new investors.
Investree, Renewable Metals, Kita Agritech, and more led yesterday's headlines:
Investree, an Indonesian online lending platform, is set to secure up to USD 230.8 million in Series D funding through a joint venture with JTA International Holding in Doha. Existing investor SBI Holding will also participate in the round.
Renewable Metals, an Australian lithium battery recycling company, has completed a USD 8 million seed funding round led by early-stage venture capital firm Investible. The latter made the investment through Climate Tech Fund.
Kita Agritech, a Philippine agritech startup, has raised USD 3 million in an oversubscribed seed funding round led by Gentree Fund and Altara Ventures.
If there are any news or updates you'd like us to feature, get in touch with us at: [email protected].