Bolstered by heavy investment in intra-city rail systems, getting around Chinese mega-cities like Beijing or Shanghai has never been easier. But subterranean and elevated trains alone cannot handle transportation needs for cities that are home to more than 20 million residents, and the country's dominant ride-hailing app, Didi Chuxing, has played a key role in China's urban mobility, standardizing taxi services for 377 million annual active users in the country.
Didi's indispensability to movement took the company to a USD 4.4 billion IPO in New York last Wednesday before it became the target of a data security investigation by the Cyberspace Administration of China. With Didi currently banned from signing up new users, the company's growth is temporarily stunted, but its centrality to transportation for hundreds of millions of urban Chinese residents remains.
Didi's algorithms churn through millions of ride requests each morning, matching commuters with drivers as the daily grind for urban professionals commences. In 2020, aided by an avoidance of packed buses and train cars during the pandemic, commuting was the most popular use of Didi's ride-hailing services, having ranked second to leisure activities in 2019. In Beijing, trying to hail a taxi manually is a lost cause. Drivers zip around with their smartphones firmly mounted on dashboards as they shuttle thousands of commuters in China's capital city, connecting offices, residences, and subway hubs.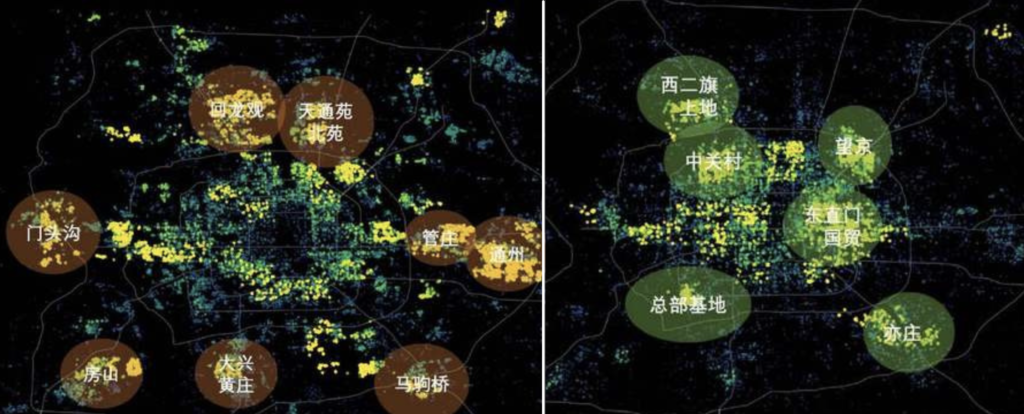 Like anywhere else, commuter flows in Beijing are indicative of sky-high real estate prices in the city's central districts, pushing most workers, especially those in the early stages of their careers, to the city's periphery. This concentration of households in low-cost residential districts leads to bottlenecks in public transport, which are alleviated by Didi's ride-hailing network.
Rides provided by platforms like Didi are an essential component of China's domestic consumption, especially at night, since subways close before midnight. In China's 14th Five-Year Plan, economic development is contingent on a dual-circulation strategy in which domestic consumption and the cultivation of consumer spending are pillars of growth. Hampering one of China's largest facilitators of private transportation could hinder this objective.
In June 2020, Didi gave away RMB 1.5 billion (USD 230.2 million) in travel vouchers to reinvigorate offline spending in urban areas. The move coincided with the government's push to ramp up consumption as the pandemic eased, and it was largely successful. The Chinese economy managed to grow by 3.2% in the Q2 2020 as spending returned to recognizable levels.
Later that year, in November 2020, Didi president Jean Liu said that travel is the engine behind domestic consumption at the APEC China CEO Forum 2020. Didi's role in domestic consumption was especially visible during this year's Chinese New Year celebrations, as the number of rides to leisure and entertainment locations increased 247%, rides to outdoor activities were up 630%, and designated driver requests jumped 156%.
While Didi remains the subject of an investigation from China's cyberspace and security watchdog, its mobility app remains a vital tool for hundreds of millions of people. Meanwhile, Didi is pressing ahead with a slew of initiatives beyond its core ride-hailing business. The company continues to pilot robotaxi services in Shanghai and Guangzhou, and it has plans to expand its freight services to 11 more cities. Also, Didi recently announced that it will develop self-driving electric vehicles with GAC Group.