What initially started as a platform for finding internships has now evolved to become one of Southeast Asia's biggest hiring platforms for tech companies. Glints, an amalgamation of "global" and "internships," was started in 2015 by a group of university students. It was a shaky start for the company in the first three years due to the challenges of growing a professional network.
To navigate these challenges and focus on the company's growth, the co-founders made the decision to drop out of university and devote themselves to Glints full-time—a risky move that paid off. Seven years later, it has expanded its business to cover recruitment for graduates, young professionals, and mid-level professionals.
The pandemic and subsequent rise of remote hiring in recent years proved to be a boon for Glints, as more regional and international companies began exploring cross-border recruitment in Southeast Asia. Today, the platform has raised over USD 80 million, with a database of over 3.5 million professionals.
KrASIA spoke with Oswald Yeo, the CEO and co-founder of Glints, to learn more about the evolution of the platform.
The following interview has been consolidated and edited for brevity and clarity.
KR: You mentioned it was quite tough in the beginning. What were some initial challenges that Glints faced?
Oswald Yeo (OY): One of our early challenges was reaching that critical mass needed for the platform to be viable. We needed to build that strong network to drive better, faster, and cheaper matches for employers and candidates. The better we can do that, the more opportunities we'll have for attracting talent to the platform. But in the early days, it was difficult getting both sides of the network. We had to do a lot of hustling, like going door to door to onboard employers, to kickstart things. But once it got to a critical mass, the growth was much quicker and easier.
Another problem was finding a repeatable business model that we could scale. In the early days, we tried different kinds of business models. And it was only three to four years later that we chanced upon the right business model that's scalable.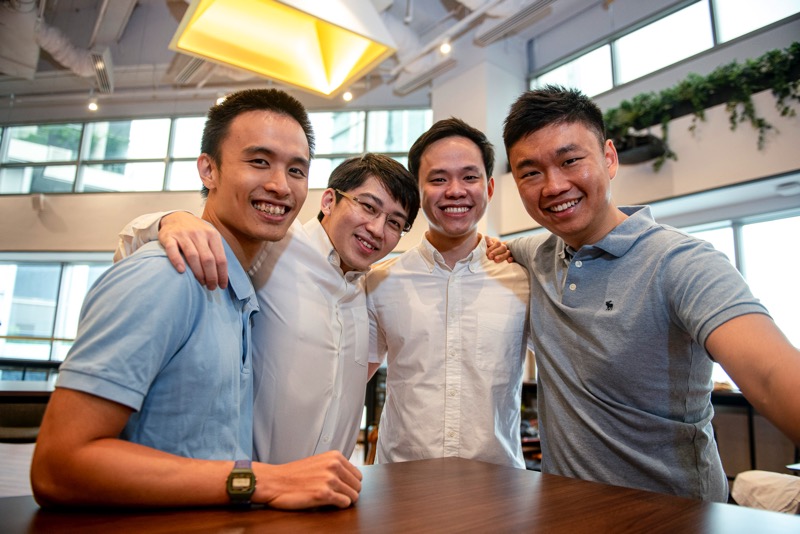 KR: Can you tell us more about the business model you went with?
OY: Conventionally, employers only have two methods when it comes to searching for talent. They can either work with traditional recruitment agencies, which get the work done but are really expensive. Or they have to rely on traditional job portals, which are cheaper but not very effective, especially when they're trying to recruit specialized talent that's very much in demand, like in tech.
So the problem here is that it's difficult for employers to find the right talent. Eventually, what we decided to do was to combine the tech-based efficiency of online platforms with the effectiveness of offline agencies—essentially creating a full-stack recruitment solution. So instead of just helping employers advertise the listing, we actually help them find the right talent on the platform, and only then do we charge them a fee.
We're able to do this much better and faster than traditional agencies can because we use technology to automate the matching process, and we have our own large online database of candidates that spans across the region.
KR: Is this tech-enabled process your own proprietary algorithm? In what other ways do you differentiate yourselves from other platforms like LinkedIn?
OY: Yes, it's our proprietary algorithm that makes the matching much faster. We also differentiate ourselves by providing an end-to-end solution, particularly for young- to mid-level professionals. When a candidate applies for a job posting by one of our clients, our talent agents support them all the way throughout the process, right up to offer negotiation. Our candidate-centric approach is based on the belief that we put talent first. We also have other programs like the Glints Expert Classes, which offer educational content that helps young professionals grow in their careers. They can ask questions about salary, company culture, and career development, which equips them with the insights necessary to further their career.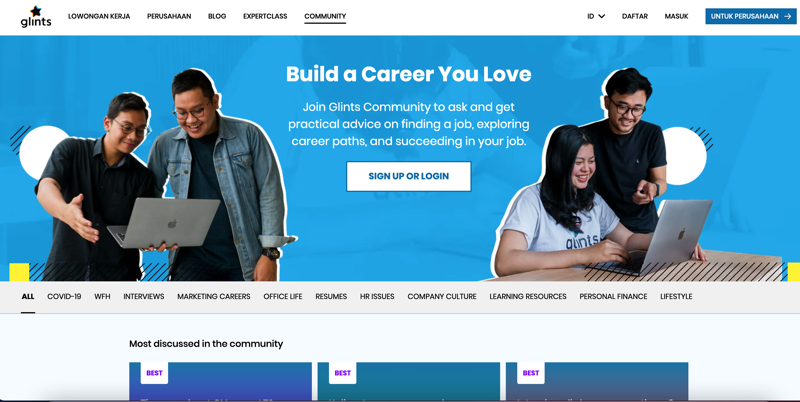 KR: What are your thoughts on the current layoffs in the tech industry?
OY: We do see some belt-tightening in the industry right now, but we believe that's only in the short term. On the ground, what we've observed from talking to a lot of employers and tech company founders is that in the long run, there's still a huge demand for talent, especially in the tech industry, and there's not enough supply. So the sentiment is still very bullish in the long run for the tech industry. With more demand than supply, I think people don't really have to worry about running out of jobs. In the long run. Another trend we see is the rise of cross-border recruiting. In a recessionary environment, many companies are looking to save costs, and a great way to do that is to build up remote teams, especially in more cost-effective markets like Indonesia and Vietnam. This makes companies a lot more cost-competitive and also resilient in the long run.
KR: What are some job search and hiring trends you've seen evolve over the last few years?
OY: The first trend is the rise of new tech industries, which are significantly underserved by incumbent platforms. Most young professionals don't tend to utilize traditional platforms, so it's hard for employers in these new tech industries to recruit candidates. That's an underserved segment that we're very much focused on. The second trend is the rapid rise of mobile adoption, especially in Southeast Asia. This is a great opportunity for newer platforms like Glints because now people are looking for jobs and developing their careers on the go. And finally, there's the rise of remote and cross-border jobs. Both within and outside of Southeast Asia, we see international employers wanting to recruit talent in the region.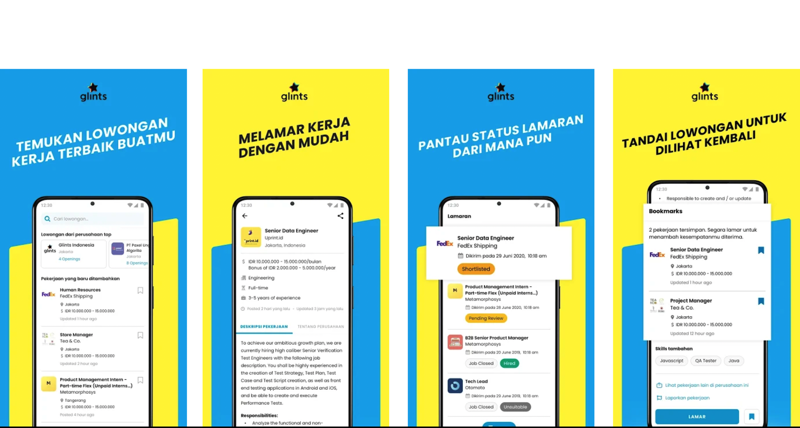 KR: Speaking of all this talent coming into Southeast Asia, what are your views on the ONE Pass? How do you think it will impact the tech job market?
OY: We're excited about new initiatives like the ONE Pass because we think such initiatives can help accelerate the growth of the tech industry and encourage more talent to come into the region. The ONE Pass enables companies to bring in more senior talent to augment their current talent pool. They can bring in higher-level talent to Singapore as part of their core team, then build up their on-the-ground teams in markets like Vietnam or Indonesia. So the ONE Pass doesn't just support talent in Singapore but also in the region.
KR: We understand you're going to move into the Philippine market next. What are your plans for the next few years?
OY: We're currently very focused on growing the talent supply base in the Philippines, a market we're excited about because they're an English-speaking market with a lot of raw talent. A lot of employers are interested in hiring talent from the Philippines for cross-border teams because of similarities in culture and working language. We hope to be the bridge that connects more Philippine talent to regional and global employers.
The overall vision for us is to build an end-to-end talent ecosystem to help professionals grow in their careers. Right now, we're focused on first building the largest active talent supply in Southeast Asia by offering more career development programs that can serve candidates better. The next focus is on cross-border recruiting. Initially, we started out connecting only Singaporean companies to Southeast Asian candidates, but with massive demand from other parts of the world as well, we're evolving that so that we're connecting international companies to Southeast Asian talent. Finally, we want to invest in our tech-enabled matching capabilities so we can drive better, faster, and more cost-effective matches for our employees and candidates.