Over the past decade, Indonesia and China have forged a strong strategic partnership in accordance with the framework of the Belt and Road Initiative (BRI). This international infrastructure development strategy was introduced to Indonesia in a speech by Chinese President Xi Jinping to the Indonesian parliament in October 2013. The BRI aims to establish a modern iteration of the Silk Road, a series of trade routes utilized by Chinese envoys over two millennia ago to embark on missions of peace, friendship, and trade, transporting and exchanging goods such as silk, tea, and porcelain. As of April 2023, 149 countries have endorsed participation in the BRI. The initiative was previously referred to as the One Belt, One Road project.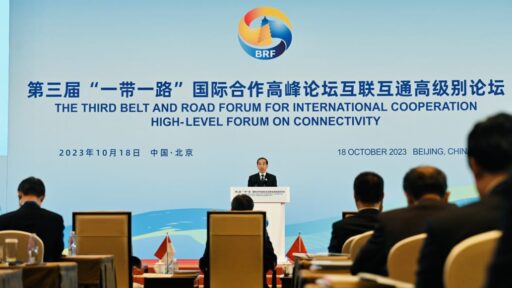 "I hope that the synergy of the Belt and Road Initiative in infrastructure development can continue, and amid a world situation that is becoming more divided, BRI cooperation should not be politicized. This requires our joint efforts in upholding core values so that this initiative becomes stronger and more impactful," said President Jokowi during the Third Belt and Road Forum for International Cooperation.
Jakarta-Bandung high-speed railway: A notable BRI outcome
The Jakarta-Bandung high-speed railway (HSR) officially commenced commercial operations on October 17, marking a significant milestone as a tangible outcome of the BRI. This high-speed railway spans 142.3 kilometers, connecting Indonesia's capital, Jakarta, with Bandung, the nation's fourth-largest city. Notably, it is the first overseas construction project that fully adopts railway systems, technology, and industrial components developed by China.
The HSR will utilize a variant of the CR400AF train model produced by Chinese manufacturer CRRC Qingdao Sifang. This train model can reach a maximum operational speed of up to 350 kilometers per hour. With this speed, the railway, named Whoosh (which is an acronym in Bahasa Indonesia that translates in full to "time-saving, optimal operation, great system"), will significantly reduce the travel time between Jakarta and Bandung from three hours to 45 minutes, marking a historic milestone as the first high-speed railway of its kind in Southeast Asia. Chinese Prime Minister Li Qiang inaugurated the USD 7.27 billion train project during his visit to Indonesia on September 7, 2023.
Established with the mission of advancing Indonesia's mass transportation infrastructure, PT KCIC (PT Kereta Cepat Indonesia China) is the current owner of the Jakarta-Bandung HSR project. This project holds recognition as one of Indonesia's national strategic projects (PSN) in accordance with President Regulation No. 3 of 2016.
PT KCIC, established in October 2015, operates as a joint venture between a consortium of four Indonesian state-owned enterprises through PT Pilar Sinergi BUMN and a group of Chinese railroad companies under the Beijing Yawan HSR banner. The venture operates under a B2B model within the public transportation sector and has the potential to catalyze a broader transformation of public transportation services across Indonesia, with plans to extend the route to Surabaya in the next phase.
Building connectivity and a sustainable future
Indonesia's collaboration with China within the BRI extends beyond the HSR project. In a conversation with Djauhari Oratmangun, Indonesia's ambassador to China, he provided insights into the progress and potential of this partnership, emphasizing its key achievements and future objectives.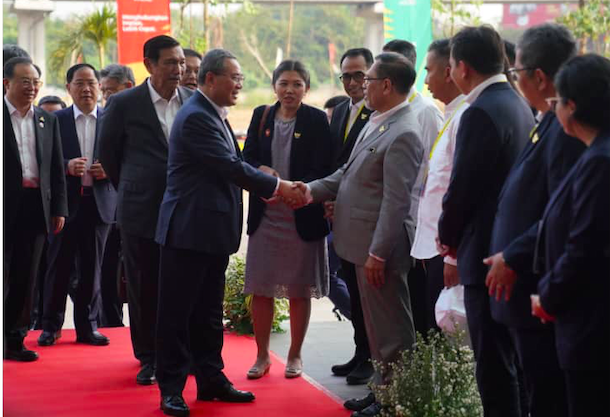 In 2018, Indonesia and China signed a memorandum of understanding on the joint development of the BRI and Indonesia's Global Maritime Fulcrum (GMF). The latter is a framework championed by President Jokowi to turn Indonesia, an archipelagic nation comprising 17,000 interconnected islands, into a global maritime hub.
The synergy between the BRI and GMF has translated into collaborations that cut across sectors. Chinese companies are actively contributing to Indonesia's emerging industries by establishing "regional comprehensive economic corridors" in four Indonesian provinces, namely North Sumatra, North Kalimantan, North Sulawesi, and Bali. Additionally, the Two Countries Twin Parks (TCTP) initiative has been introduced to promote investment cooperation in agreed-upon industrial areas, specifically the Yuanhong Investment Zone in China and the industrial zones in Bintan, Semarang, and Batang in Indonesia. The TCTP initiative is expected to strengthen several key areas including digital connectivity and industrial supply chains.
Oratmangun told KrASIA that partnerships should be synergistic, equitable, and mutually beneficial in order to evolve into fruitful and enduring long-term projects. China stands as Indonesia's largest trading partner, while Indonesia ranks as China's third-largest trading partner in the ASEAN region. In 2022, bilateral trade between both countries reached USD 149.1 billion, marking a 19.8% year-on-year increase.
Looking ahead, Indonesia will further synchronize the development of Kalimantan, its new capital city, with its transition to clean energy and downstream industrial advancements. China is expected to feature significantly in these developments, underscoring its role in Indonesia's path toward a more sustainable and interconnected future.