Chinese e-commerce marketplace Club Factory is selling healthcare essential products such as face masks and hand sanitizers at a premium price, flouting India's directive which forbids sellers to raise the price of these products during a national lockdown.
While face masks on Club Factory are available for anywhere between INR 28 (USD 0.37) and 60 (USD 0.80) a piece, hand sanitizers are being sold at a premium rate that goes up to INR 499 (USD 6.50). As the demand for face masks and hand sanitizers peaked due to the current global healthcare crisis, the Indian government had to put a ceiling on these items in March.
According to the latest circular by the government, the price of three-ply surgical masks is not to exceed INR 10 and the maximum price for a 200 ml bottle of hand sanitizers should stand at INR 100 (USD 1.30). These price caps would be functional till June 30.
"Club Factory is a marketplace in India where local sellers fulfill all the orders. Although sellers are free to set the price of products, we have strict guidelines in place to ensure only high-quality products are listed at a fair price. If found to be true, we will not only remove those products but also take necessary action against the particular seller," Anurag Rana, senior marketing communications manager at Club Factory told KrASIA.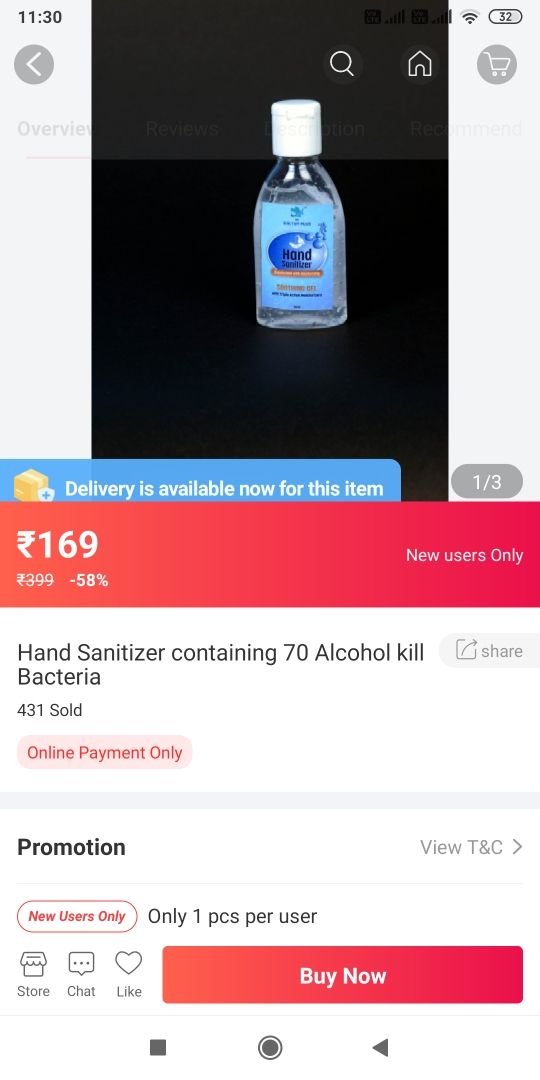 Before India put the cap on the price of surgical masks and hand sanitizers, sellers in offline stores were already asking a price of INR 200 to 350 for masks and a little north of INR 200 for a 50 ml bottle of hand sanitizers.
Backed by VC firms such as Qiming Venture Partners, Club Factory, in the past has come in the limelight several times for either listing overpriced products sold by its vendors or for selling fake branded products. Earlier in February this year, Bengaluru police registered a complaint from a buyer who claimed that the Chinese e-tailer delivered fake Nike shoes to him. According to Rana such activities from sellers happen over a period of time and that it requires technology and significant manpower to track it in real-time. "Our founder has already mentioned in the past that we don't have technology for this," Rana said.
The company has 30,000 local sellers in India as of now. "Club Factory is witnessing rapid growth and success in India. Club Factory's zero commission strategy is helping the e-commerce industry grow by empowering local sellers and benefiting the consumers," the company said.
Ever since the lockdown was announced in India in March all the e-commerce companies operating in India including Club Factory have had to temporarily suspend their operations until further notice from the government. However, they are allowed to deliver essential products that include grocery, healthcare products, medicines, and food. Club Factory said since then it has been largely selling masks and hand sanitizers.
Recent guidelines by the government allow partial businesses including e-commerce and courier services to resume from April 20. "After 20th certain e-commerce activities would be allowed. We are also hearing that gadgets, phones, and other such products can be listed and sold after April 20, but we will wait and watch as of now," Rana said.