The global finals of the 2023 Alibaba Global E-Commerce Challenge were held from April 27–28 in Singapore at Lazada One, organized by Alibaba International Digital Commerce Group (AIDC). A preliminary round was held where the top three teams from each region — East Asia, ASEAN, and the Americas and Europe — were selected. These nine teams were pitched against each other during the finals as they competed for the top three spots.
The teams from seven different universities presented their proposals on market opportunities and strategies for businesses under AIDC to a judging panel formed by four AIDC executives. The overarching themes of these proposals included "New Industry Opportunities for Alibaba.com in Digital Transformation", "New Market Opportunities for AliExpress Worldwide", and "New Vertical Category Strategies for Lazada".
Four students from Peking University (Chuan Yi Capital) went home with the top prize after impressing the judges with their strategies on how AliExpress can enter the South African market. Meanwhile, the teams from ESADE Business School (Checkout Champs) and the National University of Singapore (Merlion Consulting) won second and third place respectively.
"It's refreshing to hear from the next generation of leaders about how you look at our business today, where opportunities are, and how you will go after them," said Gladys Chun, General Counsel at Lazada Group, as she addressed the teams before the prize presentation.
Andy Lui, Director of Organization Transformation at Alibaba, expressed approval of the diversity of the students' backgrounds and interests — with specialities including AI robotics, neuroscience, space technology, and philosophy. "With these diverse backgrounds, it is interesting that many young talents see a career in e-commerce as their future," Lui said.
Members of Chuan Yi Capital were very pleased with the win. "We were given four to five days to create a pitch, so this gives us a feeling of how our working environment would be like in the real world," said Saksham Bansal, one of the representatives from Peking University.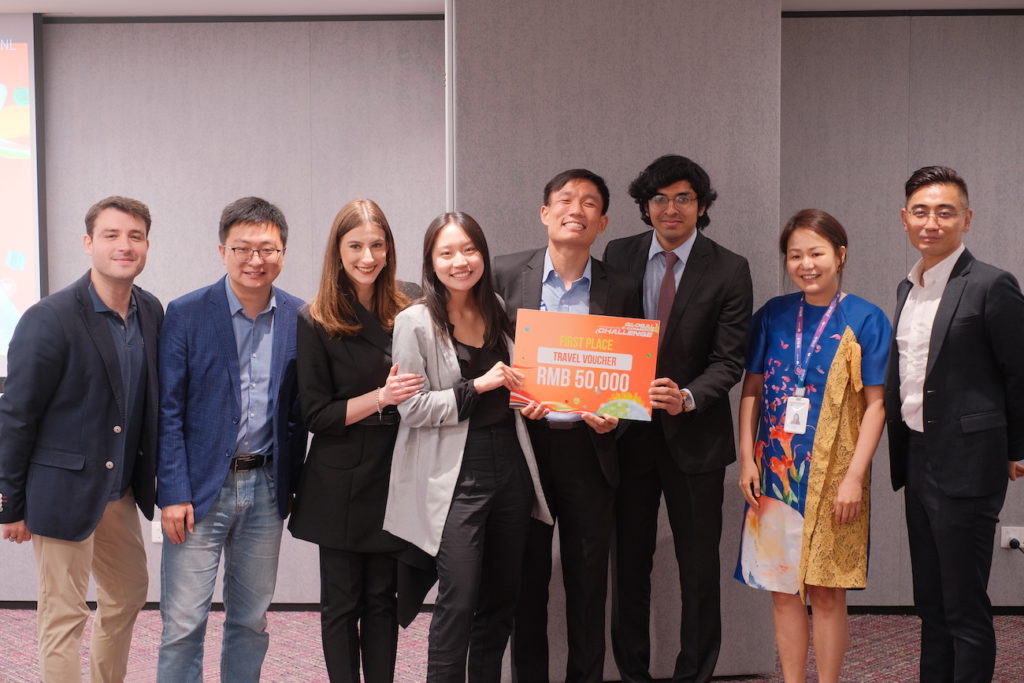 "With numerous rounds in this challenge, we were able to take feedback from the judges and further improve our presentation," added Michelle Feldman.
The Alibaba Global E-Commerce Challenge provides opportunities for university students and recent university graduates worldwide to develop creative solutions to problems inspired by AIDC's day-to-day e-commerce business challenges. Finalists get the chance to win up to RMB 50,000 (USD 7,000) in prizes and receive internship opportunities with AIDC.
To find out more about the 2023 Alibaba Global E-Commerce Challenge, please visit here.