The Alibaba Cloud x KrASIA Global Startup Accelerator Hangzhou Demo Day took place on March 17 and 21, 2023, in Hangzhou. Pitches made by a total of 18 finalists were evaluated by judges representing Ondine Capital, 5Y Capital, 01VC, IN Capital, and Alibaba Cloud Intelligence.
The two Demo Days saw startups from different sectors ranging from robotics to Web3 to data management, with a focus on e-commerce companies during the second half of the event that took place on March 21, 2023. After each startup presented its problem statement and solution, one winning contestant from each Demo Day was awarded the Asia Star.
Asia Star for March 17 Demo Day: Intelligence Indeed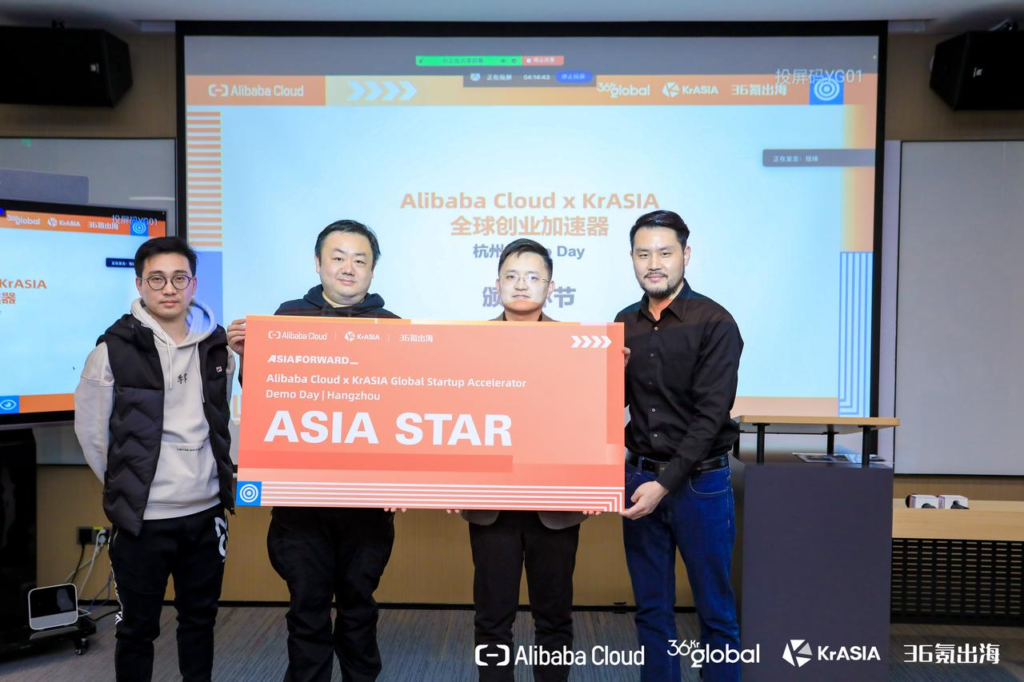 Intelligence Indeed, an AI+RPA company, provides various intelligent software robots, namely "Intelligence Indeed RPA·digital employees", and aids enterprises and government agencies in digital transformation. It helps them to improve quality, reduce costs, and increase operational efficiency. In 2023, the company set up a joint venture in Japan and has launched products in Japanese and English as part of its overseas expansion plans.
Asia Star for March 21 Demo Day: Feiliu Tech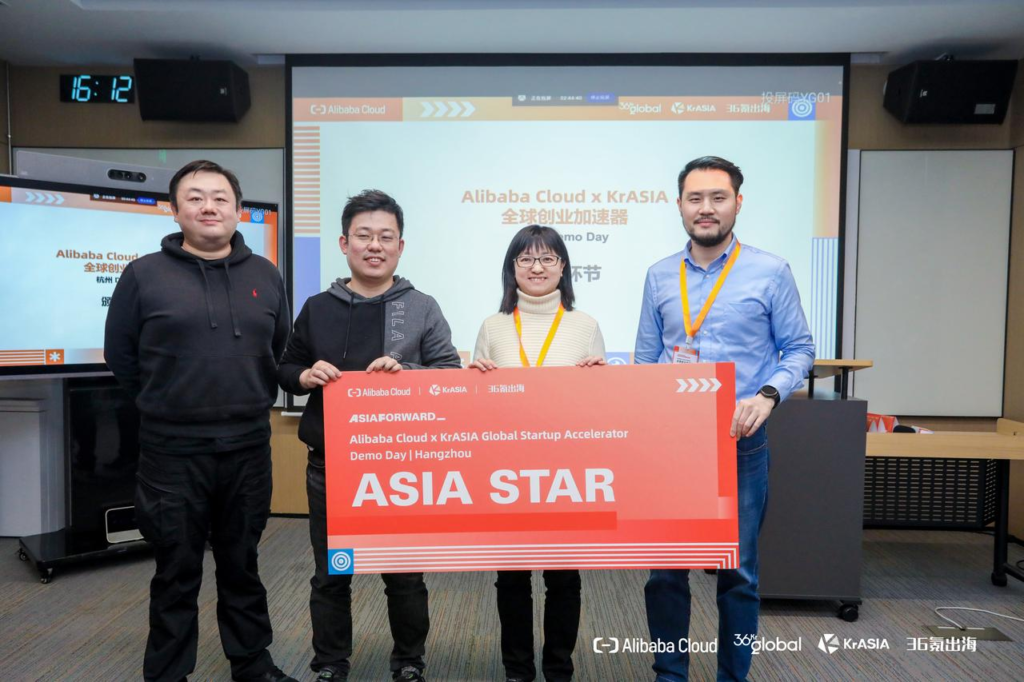 Utilizing AI technology to connect fabric suppliers, garment factories, industrial workers, e-commerce and brand owners, Feiliu Tech enables enterprises to operate an efficient and continuous supply chain service. Feiliu Tech's notable clients include Adidas, Skechers, Regina Miracle, and SHEINFeiliu Tech is going global through serving cross-border e-commerce sellers of domestic and international brands, supporting their overseas operations.
Here are the other startups that took part in the Demo Day that happened on March 17th and March 21st:
ARK launched China's first metaverse office platform, which provides enterprises with metaverse business services such as remote collaboration, virtual exhibitions, conferences, and education and training.
BEAM provides full-service in Web 3.0 for brands, institutions, and individuals, including a brand-centric and community-driven NFT launchpad and marketplace, self-run community IPs to form a KOL matrix, and content creation services.
Molar Intelligence is a data management service provider that focuses on providing one-stop data management services for enterprises and research institutes in the field of artificial intelligence through its platform (ABAVA Platform) and service (ACE Service).
Carful Group  is an auto fintech SaaS platform that is focused on providing car-sharing and "drive now and pay later" services.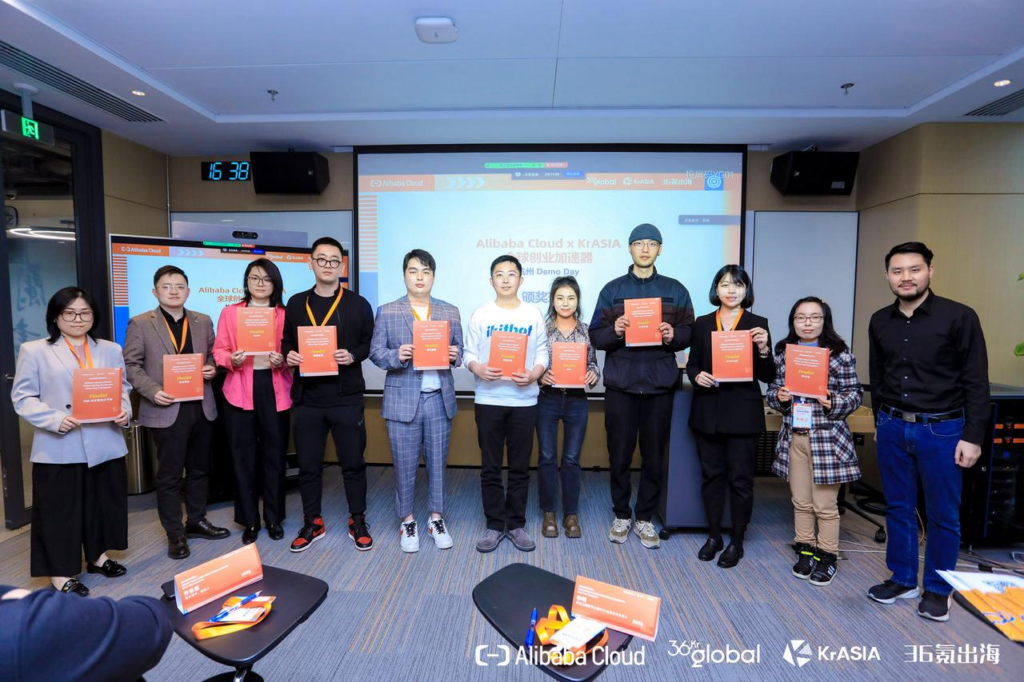 iKitbot is a cleaning robot company that uses artificial intelligence and cutting-edge robot technology to clean, multi-storey commercial buildings, thus enabling users to improve cleaning efficiency and reduce costs.
WTe stand for watch, trade, and earn. It turns the right to watch a video into an NFT, and encourages the trading of these NFTs.
Mindverse is building the next-generation AI that is accessible to everyone and applicable anywhere. Its core product is MindOS, an operating system for AI characters, which provides a more personalized and efficient UI. Their aim is to enable not only businesses, but also individuals, to scale their services through AI.
Growing3 Analytics is a SaaS company that utilizes both on-chain and off-chain blockchain data to aid in Web3 business growth, marketing, and decision making.
Carbonbase provides the easiest way for individuals and corporations to take effective actions against climate change, using their blockchain-backed technology to calculate carbon footprint, purchase carbon offsets, and provide rewards for doing so.
NXCLOUD is an international cloud communication provider specializing in fostering connectivity via access routes such as PaaS and SaaS.
Meta-Diverse Global is an international branding consulting firm. Its services cover global branding consulting, global digital marketing, PR & media, metaverse and diverse cultural communications, and international business compliance consulting.
Yuanchao Logistics focuses on providing Southeast Asian e-commerce enterprises with standardized warehouse arrangements, logistics, customized order execution, supply chain and other relevant integrated services.
Dowsure has the vision to become a leading global API platform for cross-border e-commerce, leveraging its API technologies to connect isolated data in this industry. By using advanced modeling and algorithms, it provides innovative digital products and risk solutions.
APEX Technologies is a customer data technology and AI company. It combines cutting-edge big data, AI, and blockchain technology to tackle problems in areas of marketing, personalization, and customer analytics.
Guangli is a high-tech enterprise focusing on consumer-level AR products. It has launchedHoloswim, which are holographic smart swimming goggles that utilize augmented reality (AR) technology.
Dunjia is a technology innovation company focusing on intelligent vision used at home. It has built AIoT products and service systems, providing a complete set of solutions for scenarios such as home security, pet care, and children and elder care.
Chinese companies still optimistic about expanding into overseas markets
Judges from the Demo Days shared their thoughts about the trend among Chinese companies going global. Marvin Li, head of MNC Go-global Business of Alibaba Cloud Intelligence, said that going global with digitalized products and services is becoming an obvious trend among Chinese companies. Alibaba Cloud International strives to continue inspiring and motivating innovative entrepreneurs, helping them to go further in the overseas market, with new technical capabilities and business models.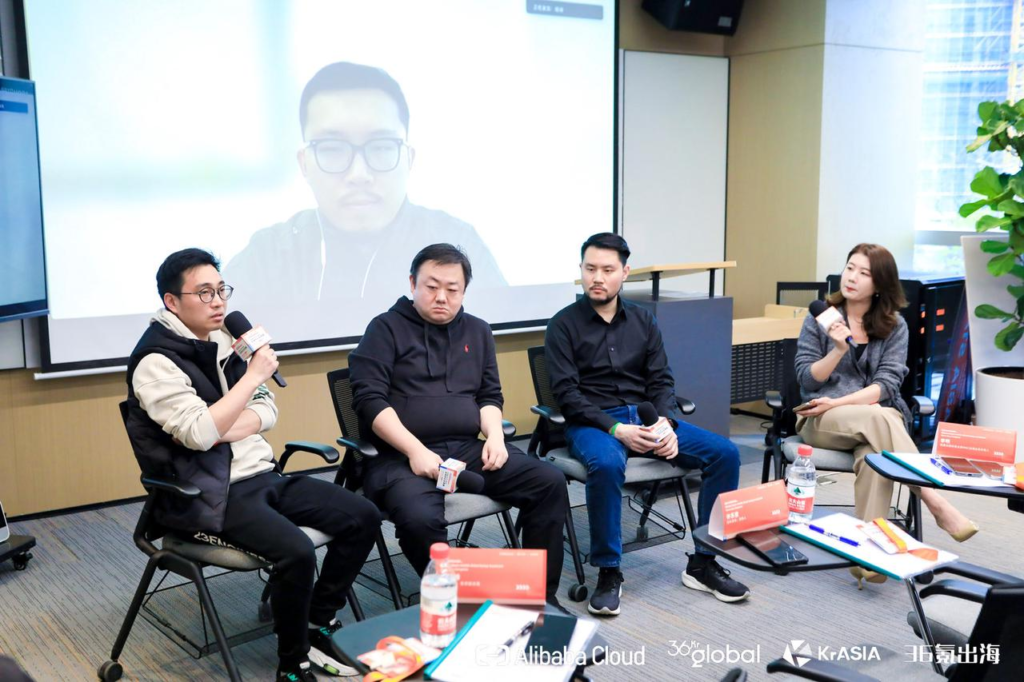 The first panel held on March 17th titled Opportunities and Challenges for Chinese Companies Going Global featured insights from Hanson Hu, executive director of 5Y Capital, Young Tao, vice president of 01VC, and Randolph Hsu, founder of Ondine Capital. Hu believes that China's strengths revolve around having comprehensive supply chains, accumulation of talent and experience, and a large domestic market. He believes that these strengths can help Chinese companies fare well internationally. Tao reminded Chinese companies that going global is not so easy as it was. He advised that companies should set a clear goal market, and work hard to adapt their businesses for localization.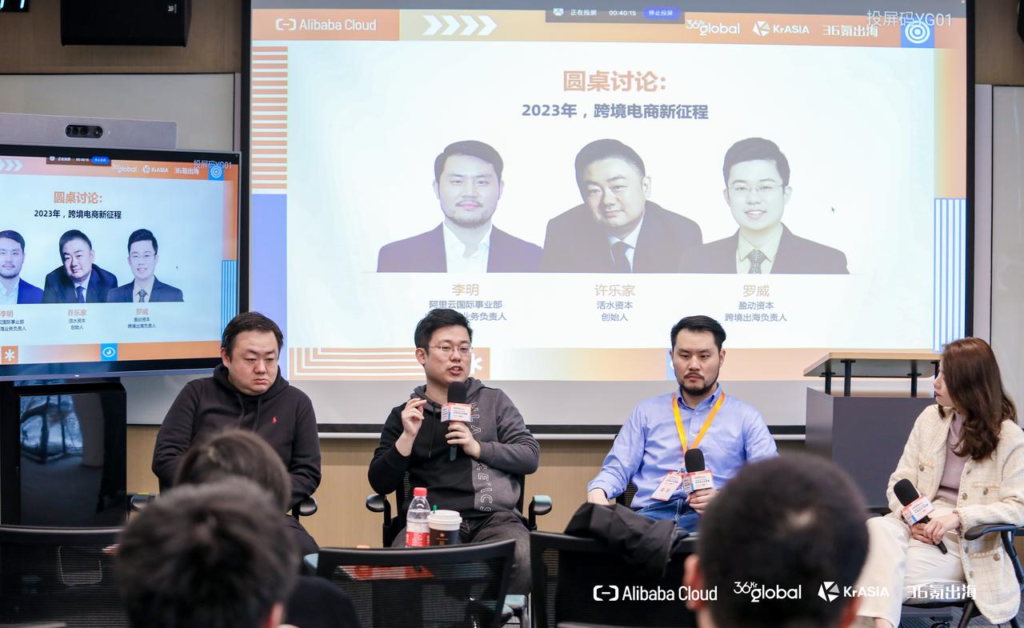 The second panel titled New Adventures for Cross-border E-commerce was held on March 21st. It featured Randolph Hsu, founder of Ondine Capital, Wayne Luo, investment director of IN Capital, and Marvin Li, head of MNC Go-global Business of Alibaba Cloud Intelligence. All panelists expressed optimism on the future of cross-border e-commerce. Luo believes that this industry is promising because it is relatively easier for B2C sellers to create healthy cash flow. B2C sellers are also more willing to pay for good B2B products/services. Hsu emphasized that talents, experience, skills, and supply chains from China can add great value to overseas markets like that of Southeast Asia. Li wrapped up the panel with an observation that sometimes finding a niche vertical field is an easier method for e-commerce companies to figure out how to solve customers' pain points and meet their needs.
The Alibaba x KrASIA Global Startup Accelerator Hangzhou Demo Day was held on March 17 and 21, 2023.