While robotaxis, 5G, and autonomous delivery were some of the flashier trends in China tech this year, the nation's underlying digital economy is facing new challenges amid a push for self-sufficiency. Chinese technology companies have been increasingly developing their own core technologies like semiconductors and tapping domestic capital markets to reduce dependence on foreign suppliers, particularly the United States.
Meanwhile, Chinese tech startups played an integral in seeing Chinese society through the pandemic, and amid calls for a nationwide industrial upgrade, tech-driven solutions will continue to digitize and enhance the efficiency of other industries.
KrASIA's reporters look back on some of the key trends in China's tech sector this year and offer a glimpse into 2021.
Mini programs, QR codes track individuals, contain COVID-19 outbreak
When the virus broke out in China in January, many Chinese citizens were traveling from urban centers to their hometowns for Chinese Spring Festival reunions.
As work resumed in February, some local governments employed mini programs within Tencent's WeChat and Ant Group's Alipay to collect individual's recent travel history and health conditions.
Using that data, tech firms developed a tri-colored QR code system for governments to monitor the pandemic, allowing those with green codes to travel freely and enter shops and workspaces. A red code represents the highest risk, while yellow is considered potentially hazardous. Even now, people in Beijing need a green code to enter office buildings, hotels, malls, and other public areas. 
Remote work and school reshape investment strategies
The pandemic forced isolated individuals to take their work and study online. With little warning, vast swathes of China's economy and most of its education system had to adopt digital solutions. Tech companies stepped in to meet the demand, churning out new functions on their enterprise software platforms and creating efficient online learning packages.
Alibaba's work collaboration platform DingTalk, Tencent's WeChat Work and online meeting software Tencent Meeting, as well as ByteDance's offering Feishu (called "Lark" in the overseas markets) provided free services during the pandemic to meet the demands of enterprises and individual users. The number of DingTalk users reached 300 million by the end of March, while WeChat Work users surpassed 250 million by May.
Meanwhile, new users and investors alike flocked to the education technology sector. In October, edtech unicorn Yuanfudao raised USD 1 billion with a post-round valuation of USD 15.5 billion. Its rival Zuoyebang closed a USD 750 million financing round in June.
Contactless delivery becomes a necessity
To avoid communal transmission of COVID-19, China technology companies moved fast to offer contactless services.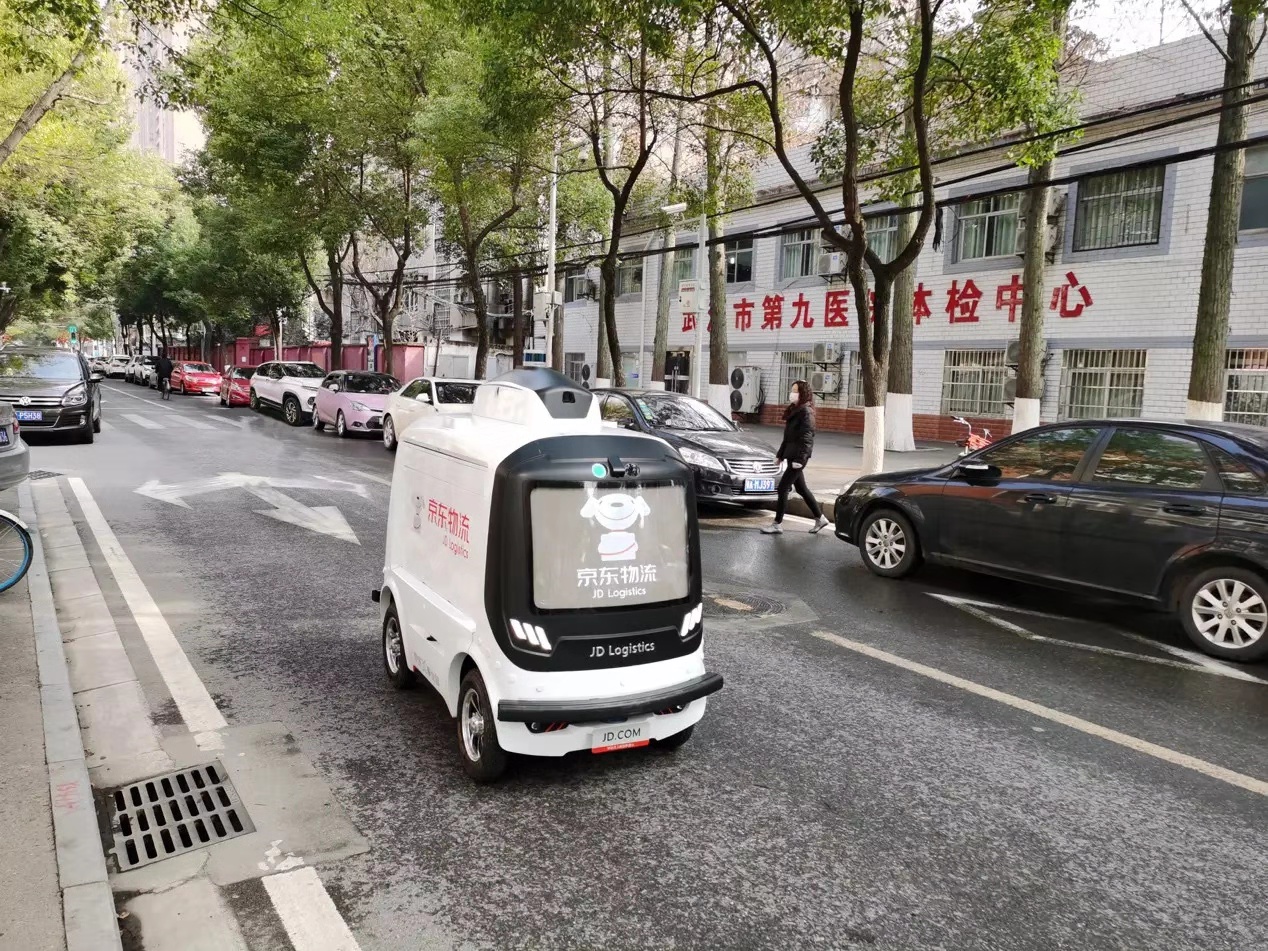 JD Logistics, e-commerce giant JD.com's delivery unit, used self-driving vehicles to transport medical supplies from its hubs to hospitals. Then, China's largest courier SF Holdings used drones to do the same. JD Logistics also flew its drones over a lake to deliver daily essentials when the service of normal transport routes was disrupted by the pandemic.
Food delivery leader Meituan also changed its common practice of asking drivers to deliver food to its buyers, and instead established pickup and drop off points near buyers' homes. The company later used autonomous delivery robots to deliver food in Beijing's Shunyi district.
Online entertainment gains momentum
Video games, livestreaming, TV dramas, and short videos accompanied people through their time at home. Chinese entertainment specialists—Tencent, Douyin, Kuaishou, Bilibili, and iQiyi—saw solid user growth on their platforms and several Chinese games attracted global attention in 2020.
Douyin's daily active users (DAUs) crossed 600 million in August, while Kuaishou said its total DAU count was 302 million by June in its prospectus. Bilibili's DAUs reached 53.3 million, thanks to several self-produced TV series and variety shows. Tencent led the merger between Huya and Douyu—the two top gaming livestreaming platforms in China—to solidify its dominance in the gaming industry. Both platforms saw substantial growth during the pandemic.
Tencent's marquee title Honor of Kings claimed 100 million DAUs in the first ten months of 2020. Genshin Impact, a free, open-world role-playing gacha game from Chinese developer miHoYo swept the globe, raking in USD 245 million in the first month of the game's release.
Neighborhood group-buying takes off in China's smaller cities
As many people stayed at home during the pandemic, online shopping for daily necessities became commonplace, even for the elderly. The habit has persisted as the COVID-19 crisis eases, and Chinese internet giants are all starting to spend big in the neighborhood group-buying sector.
Chinese ride-hailing firm Didi launched Chengxin Youxuan in June to create a new revenue stream for a company previously reliant on passenger transport. Pinduoduo's Duoduo Maicai aims to connect the platform's existing social infrastructure and users' familiarity with group-buying to agriculture supply chains. Even food delivery leader Meituan's debuted its own Meituan Youxuan service in July. Short-video leaders ByteDance and Kuaishou are also eyeing monetization opportunities in the space.
JD.com recently invested USD 700 million into grocery group-buying startup Xingsheng Youxuan, aiming to connect the latter's fresh produce retail business with JD.com's logistics infrastructure, especially in lower-tier cities.
While services may vary between different cities, neighborhood group-buying normally refers to ordering groceries online, which are then picked up at a designated community locale the next day.
However, the red-hot sector has drawn unwanted attention from the state. Following a meeting of China's top officials presided over by President Xi Jinping to establish economic targets, regulators emphasized a need to "prevent disordered capital investment" and "curb monopolies" to ensure a strong domestic market. In addition, state media outlet People's Daily urged internet giants to focus more on innovation in core technologies, rather than just exploring new ways to monetize consumer traffic.
China's tech industry moves to boost self-sufficiency amid political tensions
Huawei still bears the brunt of US sanctions. Its flagship chipset Kirin faces challenges due to the firm's inclusion in the US Commerce Department's Entity List, and it sold sub-brand Honor in a "self-rescue" deal. Beijing expects to reach 70% self-sufficiency in semiconductor production by 2025 from the current 16%. ByteDance's TikTok also encountered obstacles in its global expansion as the Trump administration attempted to ban the app in the US citing concern for national security, while the short-video sensation was banned in India along with a raft of other Chinese applications.
US-listed Chinese companies face increasingly strict regulations, which caused an exodus—17 Chinese companies are set to delist from US markets this year. Tech giants including ​JD.com​ and NetEase dual-listed in Hong Kong, following Alibaba's choice in 2019. Chinese financial regulators are reforming their listing procedures and requirements on exchanges like Shanghai's Star Market and Shenzhen's ChiNext to encourage more high-growth tech firms to list domestically.
Robotaxi services cruise into 2021
Chinese companies in the autonomous driving space expanded the deployment of robotaxi operations across China's urban centers this year.
Autonomous driving startup WeRide, the first company to offer public-facing robotaxi services in November 2019, said last month that its fleet has completed 147,128 trips and chauffeured over 60,000 passengers in its first year of service—with backup drivers in its vehicles—in Guangzhou.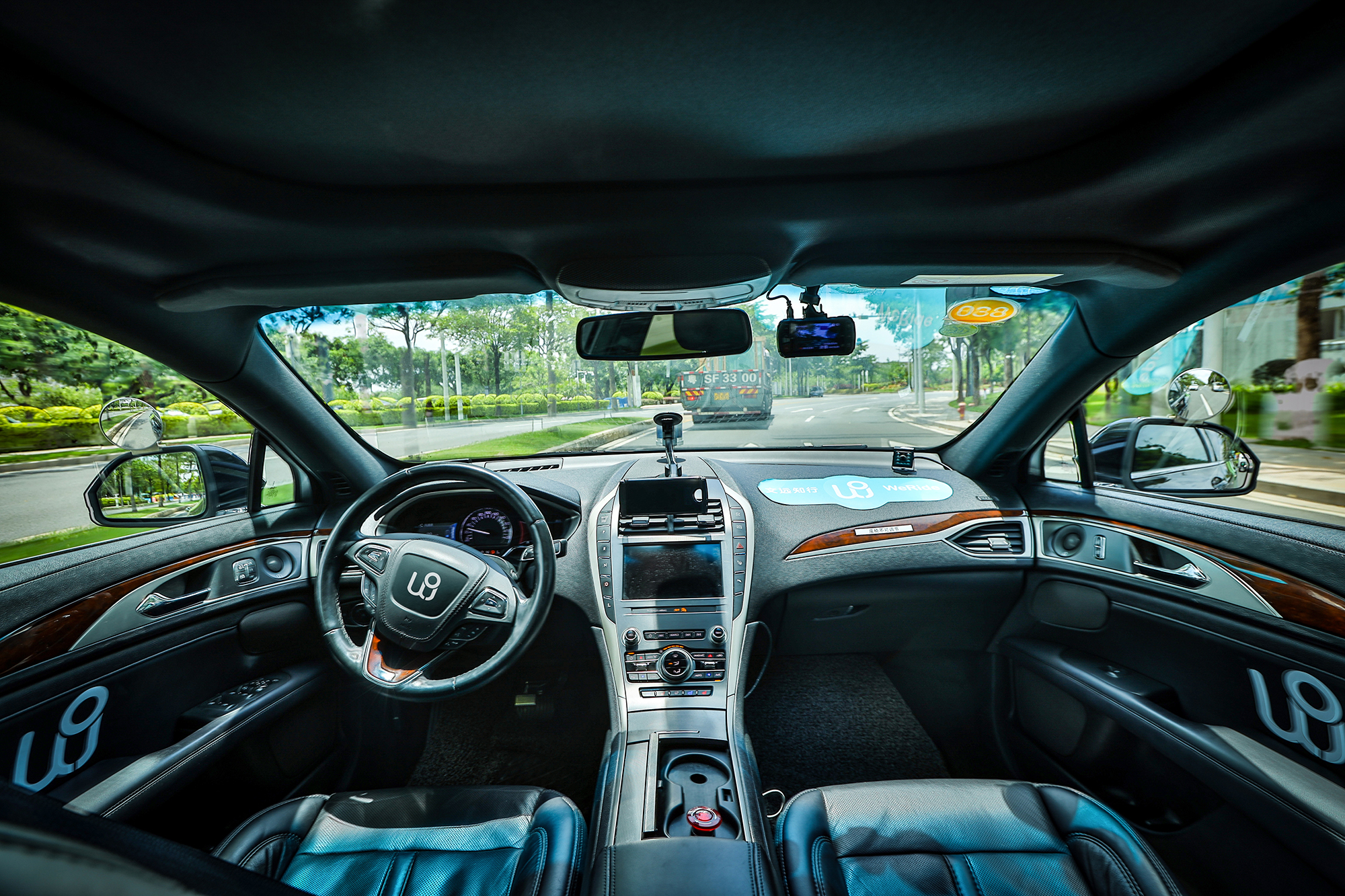 In addition, the company is now testing its driverless service, with no human backup safety operators. However, the vehicles can be controlled by human operators remotely in the event of unexpected situations like temporary road closures.
Baidu kicked off its public robotaxi services first in Changsha and later expanded to Chongqing and Beijing, becoming the first company in the country to offer robotaxis in multiple cities. Baidu has also been testing its driverless service in Beijing since September.
Didi and AutoX each launched their own robotaxi services in Shanghai this year, while AutoX began to operate a fleet of 25 driverless robotaxis in Shenzhen in December.
5G networks mature, enable new use cases
Global 5G smartphone shipments will reach nearly 280 million units in 2020, with 62% of these in Greater China, while overall smartphone volumes are projected to decline this year, per stats from research firm Canalys.
In 2020, although both the supply chain and demand were hurt by the pandemic, Chinese smartphone brands—including Huawei, Xiaomi, Oppo, and Realme—all released their new 5G-powered models.
It's expected that by 2021, nearly 60% of 5G smartphone shipments in China will be cheaper than USD 400, while 5G penetration in China will reach 83% in the next 12 months, according to the Canalys report.
At a China Academy of Information and Communications Technology conference last week, government officials revealed that China has set up the world's biggest 5G network, with 718,000 base stations. The spokesperson also said 6G technology will be introduced in 2029.
5G networks will play a key role in a wide range of industries, including tourism, transportation, agriculture, and entertainment.