India, a nation of 1.3 billion people, has seen its mobile internet penetration take off since local tech titan Reliance's Jio upended the nation's telecom market by providing cheap 4G data plans in 2017. Along with the digital boom, short-video apps have won over the hearts of Indians.
According to the State of Mobile in 2020 report by App Annie, global consumers clocked a record 204 billion app downloads in 2019, up 45% from 2016. The record growth in mobile downloads last year can be attributed to emerging markets like India, which have seen downloads soar 190% to 19 billion since 2016.
Short-video apps have been one of the main benefactors of this growth and 4Fun, a short-video app launched in 2017 by Chinese entrepreneur Liu Zhiwei, aims to seize the opportunity in India.
"We want to make our app the funniest and most friendly social platform in India," Liu told KrASIA in an interview.
4Fun's main technology team is based in southern China's Zhuhai and Shenzhen while content moderation and management personnel are located in New Delhi, the capital of India. The whole team consists of more than 30 members.  
The app now has more than 1 million daily active users and 35 million registered users. It closed its Series A financing round in August 2019, raising tens of millions of yuan from Oriental Fortune Capital and Capital Nuts. Liu said the company's Series B round is currently ongoing.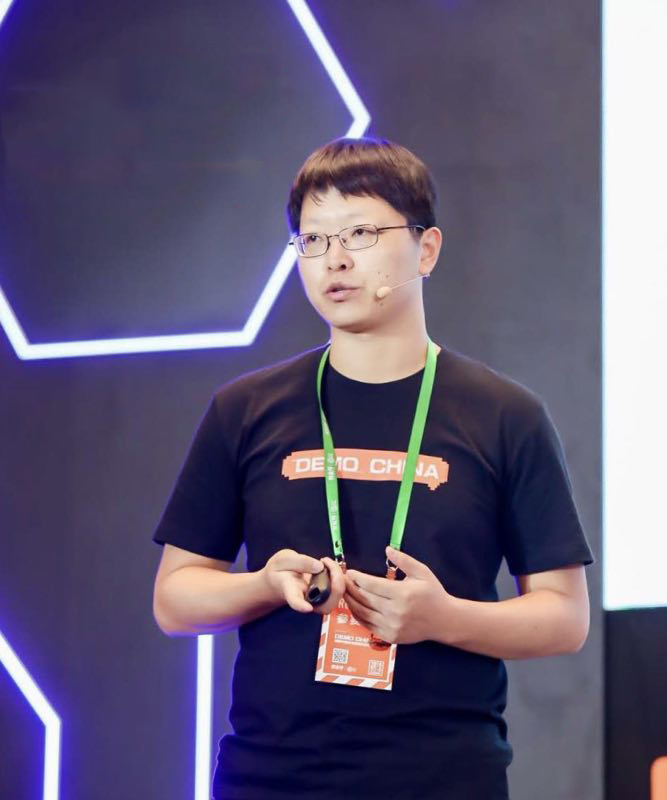 A vast market with big opportunities
Liu and his team spent two months in India in 2016 researching business opportunities and decided that the growing Indian tech landscape represented a good opportunity for launching a startup.
"We found two things: First, the demand for internet tools was strong and some Chinese companies had gained traction there," Liu mentioned, referring to Shareit. The file-sharing app, operated by a Chinese company, had more than 150 million Indian users even in 2016, at a time when smartphones were not as popular as they are now.
"Second, Indians tend to consume videos, and we hoped to smooth their online video-watching experience," he said.
4Fun is not Liu's first startup. Previously, in 2009, he developed a mobile browser enabled by voice command called "Solo Voice Browser" in China, which was later acquired by a bigger tech company, he said.
Liu's first product in the Indian market was a video searching and downloading accelerator, which allowed users to search and download videos.
In 2017, Liu noticed the hype around short-video platforms emanating from China, where TikTok's domestic version, Douyin, and its rival Kuaishou were gaining massive popularity and consequently influenced the Indian market. Inspired by the popularity of these apps, Liu shifted the team's goal one year later to create a short-video social platform—4Fun.
"Of course, it stemmed from the development of internet infrastructure in India," Liu said. Enhancements in mobile internet accessibility allowed hundreds of millions of Indians, newly connected to the web, to use social media to connect with friends, get to know new people, express themselves, and find entertainment.
ByteDance's short-video offering TikTok's rapid growth in the country confirmed this trend. The app was India's most downloaded in 2019, with 323 million installs, up 79.4% from 2018, per industry data firm Sensor Tower.
"We never doubted young Indian netizens' passion for social and their fondness for videos," Liu said of the reason why 4Fun eyed the combination of social networking and short-video. 
"The short video, due to its ease of use and viral content, is the tool we use to better help our users to build a social network," Liu said of 4Fun's positioning as a social app, instead of being a purely content-sharing platform.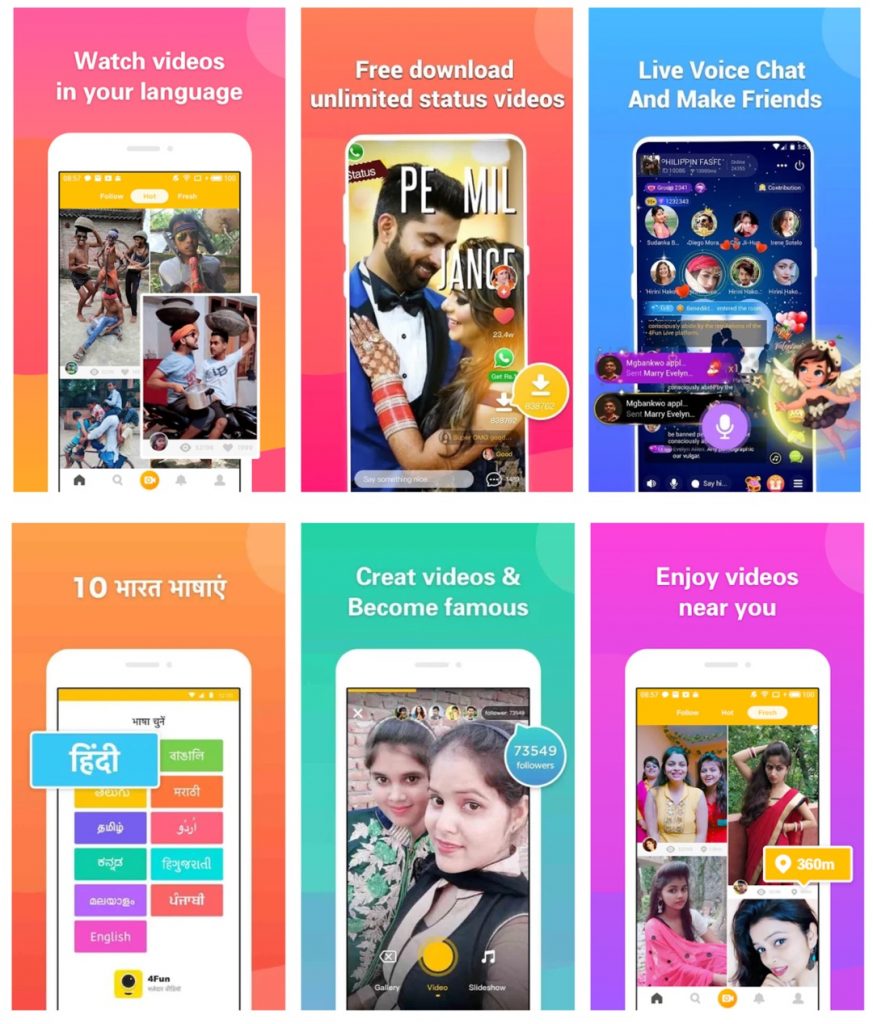 Differentiation in the crowded market
Localization remains a challenge for all foreign companies who covet the potential of the Indian market, said Liu, adding that the majority of 4Fun's users come from second and third-tier regions in India such as Bihar, Uttar Pradesh, and West Bengal.
The platform is currently only available on Android's Google Play store due to the low penetration rate of iPhones in India. It supports more than 10 local languages in a bid to reach a wider audience in the country, where regions, languages, and religions create a tapestry of different cultures. One notable difference between the Indian and Chinese markets is that Indian users do not all digest content in the same language, as the Indian constitution recognizes 22 official languages.
4Fun lets users upload and edit videos and share content on other social media apps like WhatsApp. To differentiate itself from competitors, 4Fun added group chatting, casual gaming, and audio broadcasting functions to improve the app's stickiness. Ads and virtual gifts are the two main sources of the app's revenue.
Over the years, Liu has come to recognize that China is not always a perfect bellwether for trends in India.
"The model of 'copy from China' does not work here all the time, although these two countries share similarities in many senses, because the differences are obvious, in terms of cultures, users' preferences, netizens' spending power, and internet usage habits," Liu said.
For example, viral video templates are popular in the Chinese market, but Liu is forgoing them in India.
"The promotion of template-ed content is an expression of the platform's value, but we want to be more user-oriented," Liu explained. "We believe each video uploaded by our users has its own value, and what we do is to distribute these to people who will be more likely interested in them."
Another challenge besides localization is the fierce competition from other Chinese social products, which have dwarfed local tech companies' offerings. Besides TikTok, there are other players like Alibaba's Vmate, YY Inc.'s Likee, and Kuaishou's Vstatus tapping the Indian market. Likee, for example, was downloaded over 140 million times by Indian users in 2019. Compared to these deep-pocketed companies, startups like 4Fun are struggling to win users.
However, Liu believes money cannot buy an engaged user community. With many Indians underrepresented on social platforms, Liu wants 4Fun to offer them an avenue for digital socializing and self-expression.
This year, amid the nationwide lockdown caused by COVID-19, Liu saw a rise in traffic. The team now is working on an upcoming video livestreaming feature, which is predicted to be one of the company's main revenue sources to help the company break even in 2020.
Correction: An earlier version of the story incorrectly stated India's 2019 annual app downloads to be 40 billion, it should be 19 billion. We regret the error. 
This article is part of KrASIA's "Inside China's Startups" series, where the writers of KrASIA speak with founders of tech companies in the country