Shenzhen-based courier SF Holdings (SHZ: 002352) has launched food delivery services in China, making a foray into a market currently dominated by Meituan Dianping (HKG: 3690) and Alibaba's Ele.me.
The firm, which is the largest private courier by 2019 revenue in China, has gathered 85 restaurant operators on its new mini program on WeChat, named Fengshi, including Pizza Hut, Yoshinoya, and Chuangeyu Dumplings.
SF Holdings targets both corporate clients and individual consumers with its new offering. Fengshi allows companies to apply for food delivery for employees regularly. Each employee can order lunch or dinner meals via a calendar on the mini program and all meals for one company will be delivered collectively.
China's major player in this industry, Meituan, has rolled out similar services targeting companies since February 10, after most Chinese firms started resuming operations following the quarantine period.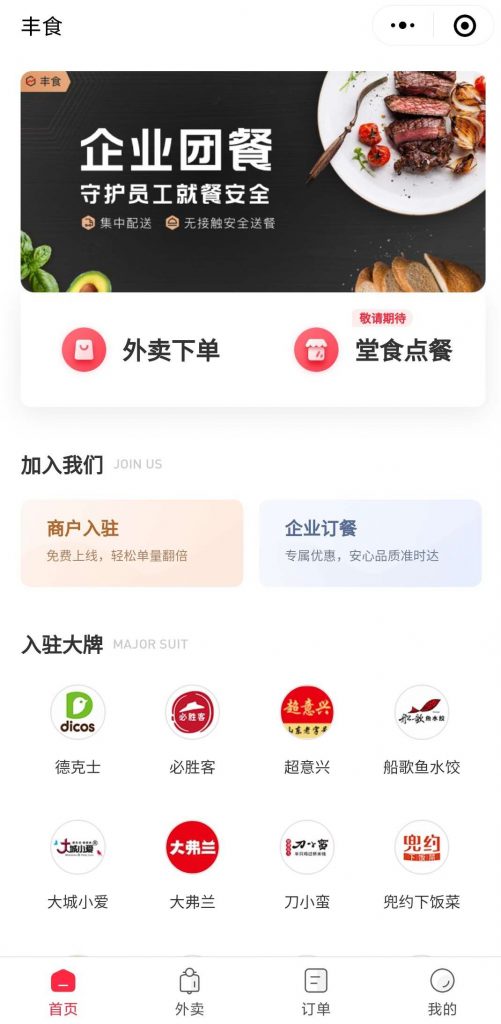 The mini program also enables residents in cities including Beijing, Shanghai, Shenzhen, Guangzhou, Xi'an, and Zhengzhou, to order their meals, promising deliveries within one hour. However, some customers might currently find a limited offering of restaurants compared to other established players like Ele.me and Meituan.
SF's foray into the food delivery sector comes at a time when Chinese restaurants are being hit hard by the COVID-19 pandemic, relying on food delivery, rather than dine-in diners, as their main revenue source. The courier's incursion also comes as Meituan has soured its relationship with restaurants, which complained about its high commission fees.
To gain a foothold in this highly competitive market, Fengshi has started offering attractive commission fees to merchants, according to 36Kr, which has not revealed details.
In addition, SF has set up a marketing mechanism, allowing any WeChat user to be a promoter for restaurant on Fengshi and earn a commission from these merchants.
The company also encourages WeChat's users to sign up corporate clients for group meals. For each who manages to get one company order foods more than RMB 1,000 (USD 140) on Fengshi, he/she can get RMB 500 as a reward from SF.
36Kr is KrASIA's parent company