The Chinese electric car maker Nio reportedly trimmed its NYSE listing target by approximately 17% from US$1.8 billion to US$1.5 billion. The firm is set to price its 184 million shares between US$6.25-$8.25.
So far, existing investors have committed US$250 million into Nio's IPO, accounting for 22% of the total allocation.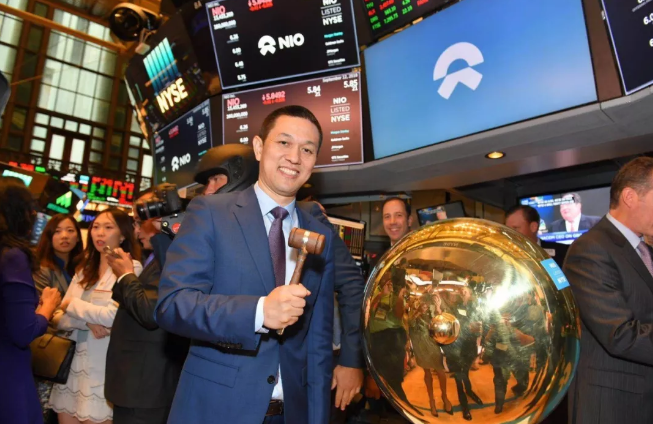 Nio develops its technology in Silicon Valley, designs the car models in the UK and Germany, and sells its cars in China. The firm says it has fulfilled 481 orders for its ES8 electric vehicles, with another 17,000 more pre-orders.
Nio's move to reduce its listing target share price occurs at a time when other listed Chinese tech companies are performing relatively poorly, and there are general concerns about the electric vehicle market.
Nonetheless, Nio is set to become a billion dollar company, joining other Chinese tech firms at the NYSE. Importantly, the pricing of shares can still always change.
The underwriters for this upcoming IPO include Goldman Sachs, JPMorgan, Morgan Stanley, Bank of America Merrill Lynch, Credit Suisse, Citigroup, and Deutsche Bank.
Takeaways:

— The more conservative price target may be linked to a bear trend in Chinese tech shares. Alibaba, for instance, saw its share price plunge by 15% since the start of 2018. Tencent, one of Nio's investors, missed its latest earnings target and has been plagued by tightening regulations in the Chinese gaming industry. Pinduoduo has had a rocky post-debut performance after increased public scrutiny over its counterfeit scandal.

— The Tesla saga may have also reduced confidence amongst investors in the electric vehicle market. Tesla consistently missed production targets.

— The Chinese government's bold "Made in China 2025" plan has provided subsidies that led to a boom in EV manufacturers. Nio is one of those who have thrived on this backdrop.
Editor: Nadine Freischlad