This article is part of KrASIA's "Spotlight" series, where our writers from different editorial tables work together to give you a closer look at the tech scene in Asia. Read more about Southeast Asia's new herd of B2B unicorns here, and learn how the B2B space is developing in India here.
When Jack Ma founded Alibaba in his Hangzhou apartment in 1999, the plan was to create a B2B marketplace to help small businesses in China connect with suppliers and buyers worldwide. The B2B platform became profitable in four years, allowing Ma to diversify in the B2C space with Tmall and in the P2P sector with Taobao. Alibaba then went on to become one of the world's largest retailers and e-commerce companies.
Other companies that shaped China's internet sector, like Tencent and Meituan, instead placed individual users at the heart of their product strategies in gaming and on-demand services. The logic was straightforward: drawing in even a portion of China's 1.4 billion people as users and repeat customers would translate to windfalls that were more than attractive.
B2B tools have an incredibly broad footprint in China. Just look at how various mom-and-pop stores utilize e-wallets like Alipay and WeChat Pay, and how small-scale merchants located in every corner of the country use e-commerce channels and livestream platforms to showcase their products to millions of people.
During lockdowns last year, there were multiple enterprise and productivity tools for white-collar workers to use at home, keeping communications and collaboration constant even when offices were off-limits.
Yet, the massive size of China's economy implies it houses plenty of inefficiencies. At the same time, there's a growing number of companies ready to streamline many types of business processes, including manufacturing, healthcare, logistics, record-keeping, and more. The SaaS sector in China makes up less than 5% of the global total but is ballooning at an incredible pace. From 2013 to 2020, it grew at a 38.5% compounded annual growth rate (CAGR).
In this flurry of business transformation that moves paper to pixel, and human undertaking to automation, a cluster of ascendant B2B startups have emerged, many flush with venture capital.
The expanding B2B market
The Chinese government underscored the burgeoning potential of its consumer class, making it a strategic priority at this year's annual plenary meeting, known as Two Sessions, held in March in Beijing. The sheer weight of 1.4 billion consumers with rising disposable incomes has infected China's tech giants with myopia when it comes to assessing the B2B market.
B2B services offered by the largest tech companies in China often share a common trait: they started as internal solutions for their own business problems. Alibaba's Ali Cloud was born out of the e-commerce giant's need for added bandwidth to handle traffic spikes during mega shopping events like Singles' Day. ByteDance's Lark, or Feishu in Chinese, started as an internal workplace collaboration suite before gaining major traction amid sky-high demand for remote work solutions due to COVID-19.
Both of these products are broad-based horizontal B2B solutions, as the resources required to truly succeed in vertical SaaS are often not worth the opportunity cost to tech giants that have established functional monetization channels linked to their giant consumer bases. 
"These giants can't provide customized services at scale. The cost would be too high. So they would rather hand over more customized services to various partners in specialized verticals," Wing Hu, a partner at Gobi Partners, told KrASIA.
The thankless work of streamlining business processes falls to companies that are hardly household names. For instance, Kingdee, one of China's leading B2B SaaS firms focusing on cloud services, generated annual revenue to the tune of RMB 1 billion in 2020. Reaching this level requires tight specialization.
The B2B market is defined and segmented by verticals, limiting the addressable market for each product. B2B software from companies like medtech startup Yuanxin Technology, which facilitates remote health consultations with over 200 medical institutions in China, is vastly different than say Shimo Docs, a B2B document collaboration tool, akin to Google Docs, that has gained nearly 400,000 enterprise clients as of early 2020. 
Succeeding in B2B warrants an entirely different sales and marketing playbook compared to the tried and tested B2C strategies. The industry expertise required to roll out potent B2B products is more suited to smaller, more agile startups rather than the likes of ByteDance, Alibaba, or Tencent.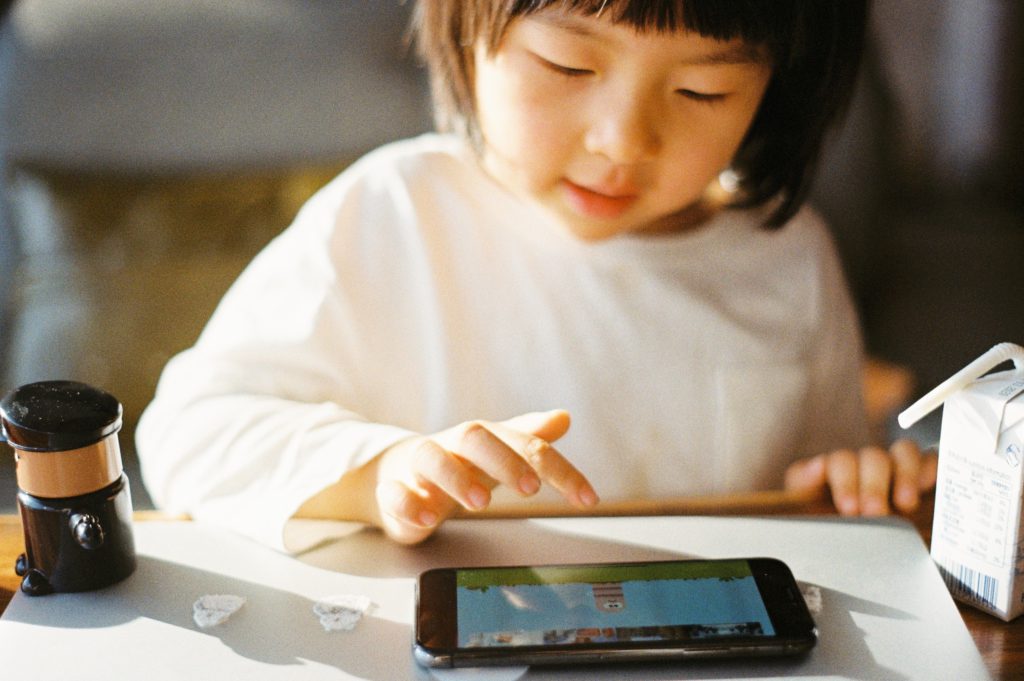 Creating specialized solutions based on industry knowledge
As B2B providers are meant to attack narrowly defined inefficiencies, investors have no shortage of startups to write checks for. SaaS developers, in particular, have attracted immense attention in 2020 and 2021.
One such company is Laiye, a company that merges artificial intelligence with robotic process automation (RPA) to streamline business processes and workflows. The firm leverages natural language processing to enhance the perception capabilities of its automation software, aiming to boost the efficiency of industries that are laden with paperwork, like insurance, law, and healthcare. The company is gearing up for an overseas expansion after its recent Series C+ round and having cut its teeth modernizing China's state-owned enterprises.
Another standout is Beijing-based Sensoro, an internet-of-things SaaS vendor offering solutions like smart fire detection and response, energy monitoring, and smart tourism applications. Sensoro's smart city solutions consist of a foundational middle platform that can be modified according to the needs of the customer, whether it's a smart tourism project or an agricultural initiative, explained Venny Fu, Sensoro's co-founder and vice president of product.
The same smart fire system deployed in cities like Nanjing and Ningbo has also been outfitted to function at 4,000 meters above sea level to protect UNESCO World Heritage Sites in the Tibetan plateau. Sensoro's system secures both the Potala Palace and the Jokhang Temple in Lhasa, the latter of which suffered a devastating fire in 2018 before working with the company to prevent the next tragedy. Closer to its headquarters, Sensoro's environmental monitoring solutions will be used during Beijing's upcoming 2022 Winter Olympics. 
"We need to have a middle platform to support the foundation of these requests. On top of the foundational platform, we can provide various application engines for different scenarios. This helps maintain the customization without compromising scalability and execution," Fu told KrASIA.
Sensoro's other customers include well-known multinationals like Microsoft, Audi, and Sony, along with major Chinese institutions like CCTV and the Palace Museum in Beijing.
In the long run, B2B SaaS tools are channels that provide stable revenue. China's B2B software startups are racing to set the bars in all verticals, in hopes of securing enterprise clients who sign long-term contracts. Although the value of Chinese B2B software companies is just 24% of those in more mature markets like the US, the development of the Chinese market is gathering pace, and the consistent entrance of new startups into the ecosystem indicates a positive trend.
The many millions of businesses in the country have diverse needs, but there's always going to be a startup ready to build a platform to make their daily operations a little smoother.