China was once the world's biggest bitcoin miner, accounting for 74% of global hash power, but the country's government now can't wait to see the practice wither, at least according to a recent government document draft.
A draft of the National Development and Reform Commission's industry restructuring guidance document published yesterday lists "virtual currency mining activities (the production process of virtual currencies such as bitcoin)" as an activity that needs to be weeded out immediately.
Bitcoin mining consumes huge amounts of energy. If Bitcoin were a country, it would rank 48th on the world energy consumption chart, between Israel and Bangladesh, according to digiconominst.net.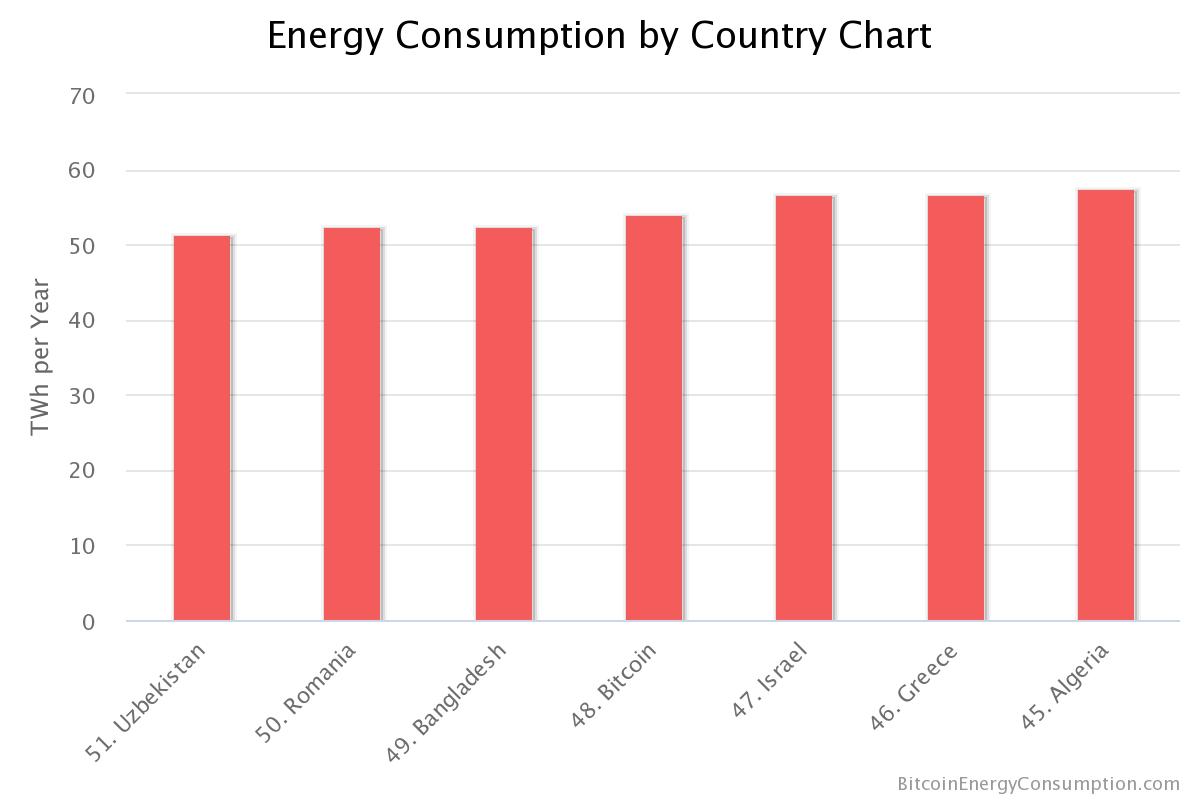 That hardly squares with China's aim to brand itself as a global leader in dealing with climate change by cutting energy consumption and reducing carbon emissions.
But cryptocurrency industry insiders in China feel that bitcoin mining is being scapegoated. "It adds jobs and increases our country's foreign exchange reserves. It's certainly not an industry that needs to be weeded out." Tyler Xiong, the CMO of crypto wallet app Bixin told KrASIA.
If bitcoin mining were to be included as unwanted industry in the final document, it would be a huge blow to mining hardware manufacturers, as "some people will be inclined to buy old machines to mine overseas rather than new ones," according to Xiong.
Bitmain, the world's largest cryptocurrency mining equipment maker, announced last month that it had failed to go public on the Hong Kong Stock Exchange.
Bitcoin's is heavily regulated in China. Financial firms are prohibited from handling transactions that use the cryptocurrency. Many mines in the country ceased operation in 2018.
Write to Luna Lin at [email protected]