Japan's largest fintech summit FIN/SUM2023 was held from March 28 to 31, sponsored by Nikkei and the Financial Services Agency. The final day featured a pitch competition, where ten domestic and international companies competed by presenting their business models and future prospects.
The "Nikkei Award" for the best company was won by Caulis, which offers security services for financial institutions. The company collaborates with financial institutions and power companies to provide services for identifying fictitious accounts, detecting unauthorized access, and preventing money laundering.
Its unique method of cross-checking data from power companies, including active power equipment information from all over Japan, with information such as addresses and financial account information, was lauded for improving the accuracy of fraud detection. Caulis has already achieved stable profitability.
Other promising startups that advanced to the final round of the pitch contest include:
Aruyaumu – collaborates with local governments to create NFTs and provide them as return gifts for "furusato" tax donations, which allow people to donate their taxes to their favorite municipalities. The company is expected to thrive in Japan, where the use of NFTs for regional revitalization is gaining momentum.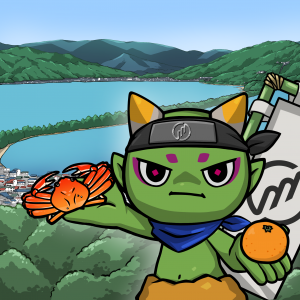 Fintech startups in Japan that receive high praise tend to focus on areas such as asset management support, business digitization, security, and e-commerce-related services. Interestingly, these happen to be the same areas where Southeast Asian startups excel. Given the relatively small number of startups in Japan, more and more foreign startups are venturing into the country either independently or by partnering with local companies. This presents opportunities for Southeast Asian startups to also thrive in the Japanese market.