Carbon neutrality is making waves on a global scale, and even mooncakes aren't exempt from this trend. Numerous companies are now in the limelight for their strides in developing carbon-neutral mooncakes, aligning with the celebration of the Mid-Autumn Festival.
But how are carbon-neutral mooncakes made?
For mooncakes to be carbon neutral, the carbon emitted during their production must be fully offset. Carbon emissions in this context can span various stages, including raw ingredient sourcing, production, packaging, and transportation. It has become common practice for the carbon footprint of mooncake products to be disclosed to consumers, shedding light on their carbon life.
For instance, according to data from Chinese organic food brand Zhenggu, one Zhenggu organic mooncake, weighing around 60 grams on average, emits approximately 160 grams of carbon for its production. This amounts roughly to 1,440 grams of carbon emissions to produce a box of nine Zhenggu mooncakes. According to Carbonstop, the bulk of a mooncake's carbon emissions (65%) are tied to the choice of raw ingredients.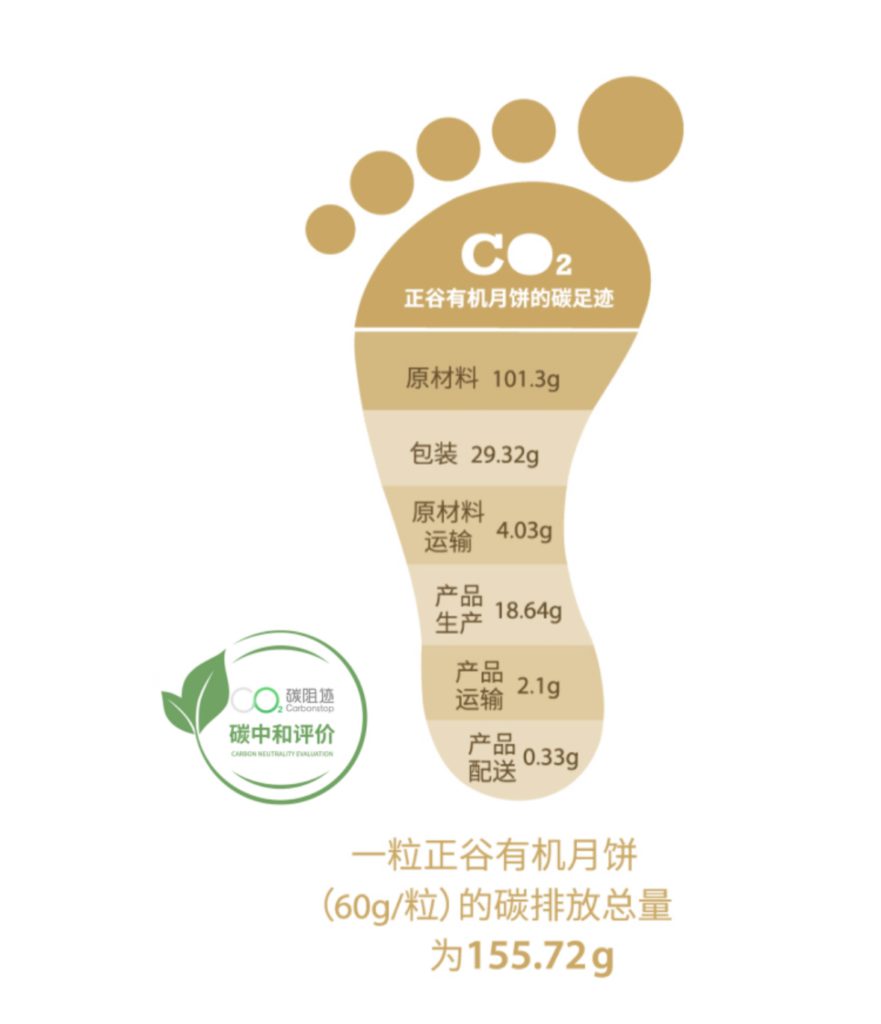 Steps to achieve carbon neutrality for a mooncake
A key step to making mooncake carbon neutral is an accurate method of calculating its carbon footprint. However, calculating this "carbon account" scientifically, reliably, and transparently has constantly been a challenge and a point of contention.
Mooncake producers have recognized this challenge and taken appropriate measures. For example, the carbon footprint of Zhenggu's carbon-neutral mooncakes is calculated individually, separate for each flavor, therefore avoiding the confounding amalgamation of different sub-categories.
Once carbon emissions are quantified, the next step is verification and certification. For instance, Zhenggu and Envision Group jointly launched a carbon-neutral mooncake product in which the outer packaging is labeled with a certification QR code. Consumers can scan the QR code to access certification information for various flavors of the product. In terms of carbon emissions, this product is linked to Envision's carbon management system and third-party certification association, TUV SUD, enabling one-stop verification and certification, as well as the issuance of carbon footprint and carbon-neutral certification query certificates.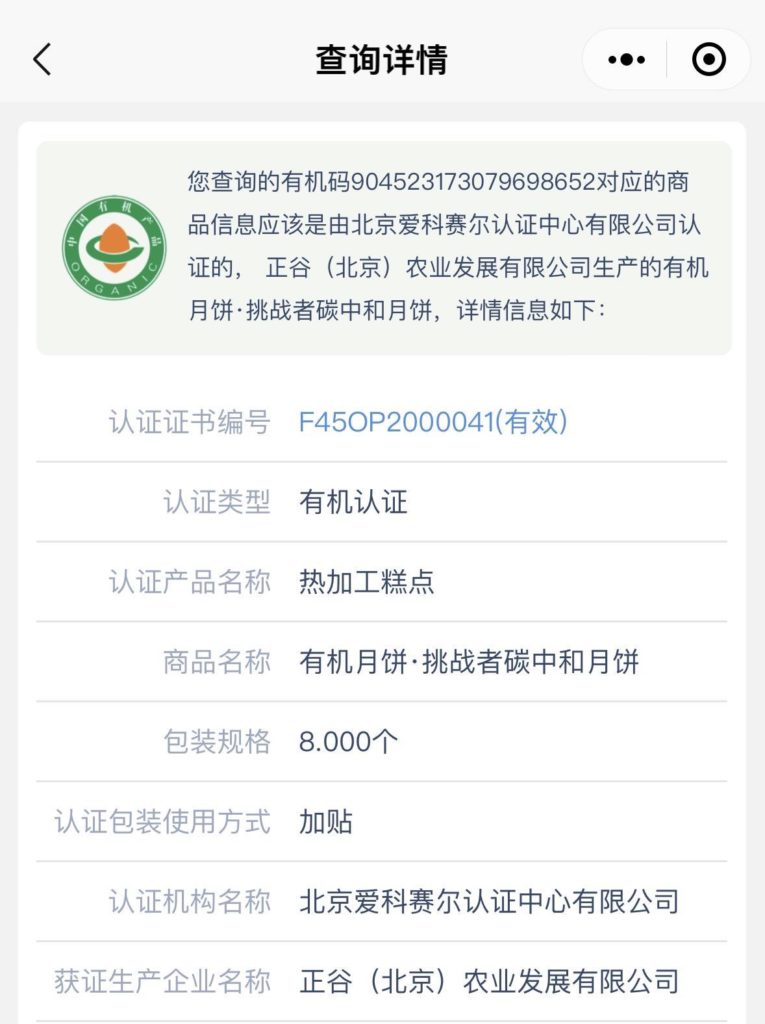 Ultimately, producing carbon-neutral mooncakes necessitates going beyond calculations, verification, and certification. Its entire lifecycle needs to be addressed, especially the carbon intensive stages like ingredient sourcing, production, and packaging.
Raw ingredient sourcing is the primary source of carbon emissions for mooncakes. Many carbon-neutral mooncakes prioritize the use of sustainable organic ingredients or non-meat ingredients (as meat production generally emits more carbon). Ingredients for the mooncake jointly developed by Zhenggu and Envision, for example, include black pig ham, Guxia coffee, dark chocolate, cheese, and other items. Some of these ingredients are sourced from UNESCO-certified ecological conservation areas, with most certified as carbon-neutral.
In the production phase, companies optimize their processes to conserve raw materials, enhance production efficiency, reduce waste emissions, and minimize energy consumption. An increasing number of manufacturers are also transitioning to clean energy sources.
Regarding packaging, carbon-neutral mooncakes typically use recyclable or biodegradable materials, such as sugarcane residue or paulownia wood. Environmentally friendly inks may also be used, with an overall emphasis on simplicity in packaging.
It's important to acknowledge that achieving true carbon neutrality for mooncakes solely through the aforementioned practices remains challenging at this stage. Carbon offsetting is a fallback option for mooncakes to achieve carbon neutrality. Some companies offset excess carbon emissions by purchasing carbon credits from certified voluntary emissions reduction projects.
While carbon-neutral mooncakes are making their presence felt in the market, this trend isn't limited to mooncakes. An increasing number of consumer product categories are embarking on their own journeys toward carbon neutrality with the active participation of the public.
​​​​KrASIA Connection features translated and adapted content that was originally published by 36Kr. This article was written by Xue Xiaowan for 36Kr.