Vietnam is one of Southeast Asia's most attractive internet economies. The country's digital economy is set to grow 175% by 2025 to become the second largest in the region behind Indonesia with a gross merchandise value of USD 57 million, according to the sixth edition of the "e-Conomy Southeast Asia (SEA) Report – Roaring 20s: The SEA Digital Decade," by Google, Temasek, and Bain & Company.
Vietnam's internet economy is primarily underpinned by its e-commerce sector, which saw a 53% rise in gross merchandise value (GMV) last year, from USD 8 billion in 2020 to USD 13 billion in 2021, according to the report. A reason behind this growth might be the country's continuous addition of new internet users. In the first half of 2021, Vietnam welcomed over 8 million new digital consumers, defined as individuals who have paid for any type of online service.
However, the Vietnamese e-commerce market is currently dominated by two foreign companies—Sea's Shopee and Alibaba-backed Lazada. The two firms lead in terms of website traffic, followed by local platforms Tiki and Sendo in third and fourth place, according to iPrice Insights. The success of international players in Vietnam prompts broader questions about what it takes for homegrown peers to compete and stand out in the Vietnamese e-commerce space.
"Players like Shopee and Lazada have been able to re-run their regional and even global e-commerce playbooks in Vietnam and have gained traction. They follow their best practices in product sourcing, brand partnerships, logistics, seller onboarding, sales and marketing, customer service, and so on," Roshan Raj Behera, a partner at research and consulting firm RedSeer, told KrASIA.
Shopee's dominance
Around 51% of Vietnamese people said that Shopee is their go-to platform for online shopping, up 7% from the previous quarter, according to a consumer preference study conducted by market research firm Decision Lab. Lazada is the favorite platform of 18% of Vietnamese users, followed by Facebook (8%), Tiki (7%), and Sendo (3%).
Shopee also takes the lead as the to-go platform for 73% of users in areas outside of major cities. It is followed by Lazada with a 48% market share, while Tiki and Sendo trail behind Facebook in the top five. What's more, over 70% of young users, or those identified as Gen Z, also see Shopee as the best e-commerce platform, according to Decision Lab's data.
Behera attributed Shopee's growth to the vast range of products and delivery discounts offered on the platform. "This becomes a strong value proposition for customers to try, transact, and repeat on Shopee's platform," he said. Shopee has also been able to establish a business model that combines both consumer-to-consumer (C2C) and business-to-consumer (B2C) models, according to Behera.
"Buyers tend to 'stick' to the Shopee platform due to the convenience of ordering a wide variety of products online at competitive price points." The company's focus on a C2C model gives them the flexibility to tap into a wider pool of sellers, helping them to scale up rapidly," Behera added.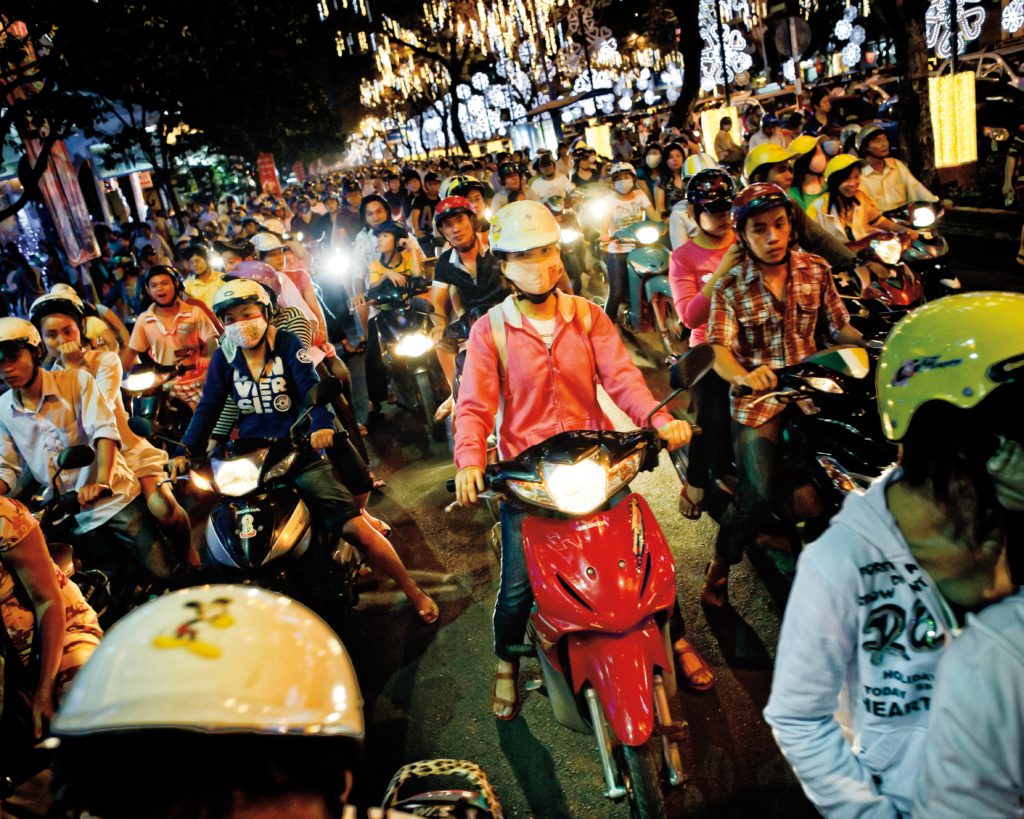 Local players raise competition
Despite the local e-commerce scene being dominated by foreign brands, experts forecast a battle for market share that is only set to intensify. "There are still many players competing for shares in the market. Thus, lots of money is being poured into the sector," Olivier Raussin, co-founding and managing partners at FEBE Ventures, told KrASIA.
For instance, Tiki, the country's largest e-commerce player, landed a USD 258 million investment from insurance firm AIA in November. Sendo, an e-commerce company founded in 2012 as part of Vietnam's largest IT services company, FPT Corporation, has been raising funds for its Series D since July 2020. Another homegrown player, Society Pass, became the first Vietnamese e-commerce company to go public in the US on November 9, when it raised USD 28 million via its IPO on the Nasdaq.
Valerie Vu, country head of Vietnam at early-stage VC company Venture Capital, told KrASIA that to compete against foreign giants, local players will have to invest in improving their ecosystem and strengthening partnerships with payment solutions providers.
"In the near future, I foresee that Vietnamese e-commerce platforms will invest heavily in infrastructure to create a lean and more cost-effective supply chain to shorten the delivery time, especially with the rise of the fourth-party logistics service provider model and the micro-fulfillment logistic system," Vu said.
She added that local players should also expand into different verticals, from fresh-grocery delivery to pharmaceutical distribution.
Tiki has been moving in this direction. "Tiki is embedding several mini apps into its platform to become a super app itself. For example, Infina for investing and savings, and Ezin for buying customized insurance products," Vu commented. Infina, launched in January, is a retail investment app that sells mutual fund and fixed income investment products, while Ezin, founded in 2020, is an insurance marketplace that allows customers to select insurance products from an array of providers.
Tiki also runs a fresh grocery delivery service, TikiNgon, which has tracked a year-on-year growth of 2,000%, according to the firm. All these services have brought double-digit growth for Tiki in the past two years, the company said.
Reportedly, Tiki and Sendo conducted merger talks in February 2020. Nevertheless, the possible negotiation eventually fell apart in July, according to DealStreetAsia, with sources citing "unfair terms that were more favorable towards Tiki than Sendo."
Behera said that local players also need to better capture the business opportunities represented by social commerce. "The one-to-one interaction [on social media platforms] helps to bridge the trust deficit with many early or first-time buyers. Accordingly, Facebook and other social media platforms have been very successful with facilitating e-commerce transactions."
According to Bloomberg, social commerce accounts for over 65% of the country's USD 22 billion online retail economy. E-commerce platforms can provide a better shopping ecosystem compared to social media e-commerce competitors such as Facebook, Behera said. "Formal platforms are better placed to ensure product quality assurance, logistics, payments networks, as well as better customer service."
Behera added that it is a "matter of time" for local players to adjust and refine their approach to increase their market opportunity.