Chinese electric vehicle (EV) maker BYD (SEHK: 1211, SZSE: 002594) has unveiled a new blade-shaped battery on Sunday, in a move to reduce safety concerns while also improving efficiency, the company announced in a statement.
BYD's new in-house developed lithium iron phosphate battery (LFP) is safer than common ternary lithium batteries, says BYD, adding that the space utilization rate increased by over 50% compared to the conventional LFP batteries.
FinDreams Battery, a subsidiary of the new BYD's sub-brand FinDreams, established to ramp up production and sales of EV components to global customers, will be in charge of manufacturing the new blade batteries.
"In terms of battery safety and energy density, BYD's blade battery has obvious advantages," said Ouyang Minggao, a member of the Chinese Academy of Sciences and professor at Tsinghua University, during the company's online launch event.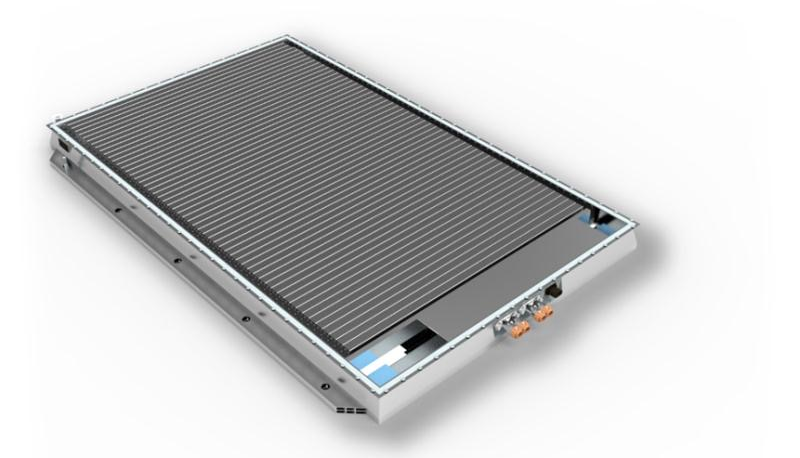 To prove its point, the Shenzhen-based EV maker released a video that compares three types of EV batteries' performances during a nail penetration test. The new blade battery didn't generate any fire or smoke, only reaching a temperature of between 30 and 60 degrees Celsius after being penetrated with a nail, which is meant to simulate a short circuit. A conventional lithium iron phosphate block battery reached temperatures of 200 to 400 degrees and another nickel-cobalt-manganese (NCM) battery quickly burned with temperatures exceeding 500 degrees.
BYD also said that its new battery has passed other extreme test conditions such as overheating, overcharging, and bending, among others, without complications.
The new battery will be first equipped on BYD's flagship sedan model, the Han EV, slated for launch in June. The company promises a cruising range of up to 605 kilometers and an acceleration of 0 to 100km/h in just 3.9 seconds.
Last year, a series of malfunctions took place that rocked the EV industry in China. At least 79 safety incidents have occurred in three months from May to July 2019 involving 96 vehicles and said local media outlet 36Kr, citing a report released by the National Big Data Alliance of New Energy Vehicles.
Several large EV manufacturers were involved. Three of Nio's flagship ES8 SUVs caught fire, prompting a voluntary and costly recall of nearly 5,000 vehicles, while other electric cars produced by BYD and Tesla also had burning accidents, leading to safety concerns among Chinese consumers.
These incidents have spurred the Chinese government to mandate that EV makers re-examine and validate their designs for safety, according to a CNET report. Specifically, authorities now require EV manufacturers to check their designs for battery pack enclosures, waterproofing of those enclosures, high-voltage wiring, and charge controllers.
"The blade battery reflects BYD's determination to resolve issues in battery safety while also redefining safety standards for the entire industry," said the company's chairman and president Wang Chuanfu.
36Kr is KrASIA's parent company.