Anyone who's ever experienced even a little bit of Japanese culture will know that Japanese crafts and traditions are on a level of their own. Whether it's designing a kimono, practicing sumo, or making the intricate Japanese sweets known as wagashi, each craft is honed over decades of hard work and dedication.
Often, these crafts are handed down from generation to generation. Most people have probably only had a passing brush with the various Japanese crafts from a consumer perspective, but few have had the opportunity to truly take a look at what goes into the experience.
Naro is the key that unlocks the door to the world of Japanese craft, with an unprecedented level of detail that captures the nuances and insights of the craft like never before. The educational platform specializes in bringing master artisans, chefs, and athletes—also known as Masters or teachers—and their extraordinary work to an international audience, in the form of highly engaging and visually beautiful video features that are half-documentary and half-film. One can experience the world of sumo with a former champion, learn to make tempura alongside a Michelin-starred tempura chef, or watch anime come to life in the hands of a visionary director.
Built by a team of co-founders that come from a range of backgrounds, but mostly in film and writing, Naro raised USD 798,000 in a seed round in November 2021. The platform currently has three live courses, with ten more in the works, and a goal to release a new one every month.
KrASIA spoke with co-founders Todd Silverstein and Mariko Nishimura, who shared their journey so far and future plans for Naro.
The following interview has been consolidated and edited for brevity and clarity.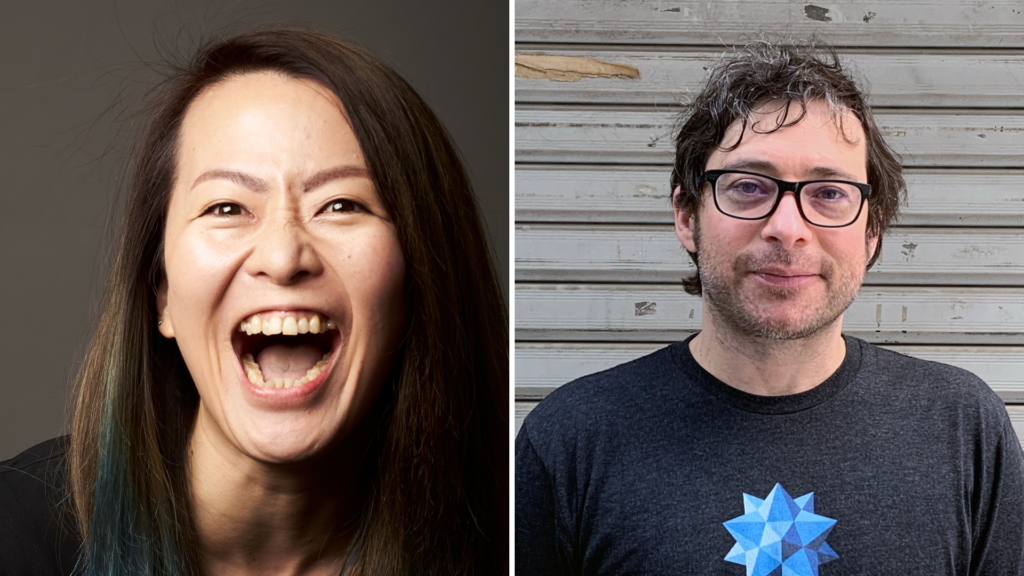 KR: Tell us about the inspiration behind Naro. 
Todd Silverstein (TS): We wanted to bring our learners a highly engaging visual experience through storytelling. There are so many extraordinary craftsmen out there who are the best at what they do. For example, we kicked off our platform with a tempura-making course in partnership with Shuji Niitome, who's considered by many to be the best tempura chef in Japan. He runs a small 12-seat restaurant in Nagoya that's very, very hard to get into. Being able to learn from him through Naro is the next best thing to snagging that restaurant reservation. He shares this very exclusive batter recipe that he spent more than 30 years putting together, and some incredible techniques.
But what I think makes these courses special is not just the practical hands-on learning. He also shares concepts drawn from Japanese culture and cuisine for how he builds his omakase menus, and he has such an extraordinary and inspiring story about how he overcame failure, and how he's constantly reinventing how he approaches tempura. We've had many people who have watched the course and mentioned that it brought a new appreciation for everything they do. We get to tell stories about these craftsmen who are at the top of their game, and we see what it takes and the level of attention to detail, which we find so incredibly inspiring.

KR: Why did you choose to do this on your own platform instead of partnering with existing platforms like Udemy or Netflix?
TS: We have a vision for how we want to create the courses. We don't think of them as just videos or learning—it's a wholly immersive experience. There are two aspects of this vision that made us choose to go with our own platform. First, it's the precise translation of the Japanese language and culture. We're currently working with a head of content who is a poet and translator, who can create very thoughtful and poetically beautiful subtitles that capture the nuances of what the Masters are saying. We're currently working on a machine learning system—our hypothesis is that with advancements in text and speech synthesis, and in deep learning, we can actually capture the teacher's rhythm and style of speech, and generate a version of their voice in a different language. That's the kind of experience we want to provide.
The second part of the vision is the social aspect. People don't watch TV or consume content in isolation; it's a social experience where they share things, make memes and GIFs, express their thoughts on the storyline, and so on. We want to design the course such that it can be shared as a social experience. We're currently working on some functionality that will make consuming the course content with others a social experience that's fun and playful, because we think having a good time is one of the best ways to reinforce learning.
We haven't yet added any of those components to the platform, as we're moving carefully and slowly. But when we set out on this journey, we knew we wanted to layer in some of this functionality, and so that's why it was necessary to build our own platform.
KR: How has the journey been since you started?
TS: It's been exhilarating. In Hollywood, it takes about a year to make a season of TV. We had this crazy dream of getting our first course, which is a feature film that's about two hours long, out in ten months. We did it in eight, which is the fastest I've ever done in my professional career. We're continuing to meet our objectives and releasing a new course every month.
It's been some of the most rewarding work of my career. And there's no way we could have pulled it off without the extraordinary collection of people who helped found Naro.
The other thing that's been incredibly gratifying, now that the courses are out there, is to see the reactions of the Masters. The early Masters or teachers were betting on us, and they believed in our vision. They had a lot of faith that we could capture what they were doing, and the essence and spirit of their craft.
Mariko Nishimura (MN): We now have almost 20 Masters who have signed up. It's exciting to see such keen interest, because each Master has so much knowledge and experience to share. There are currently very few ways for them to pass on this knowledge in depth, so Naro provides them an opportunity and outlet to explain in detail what they do and how they feel about their craft.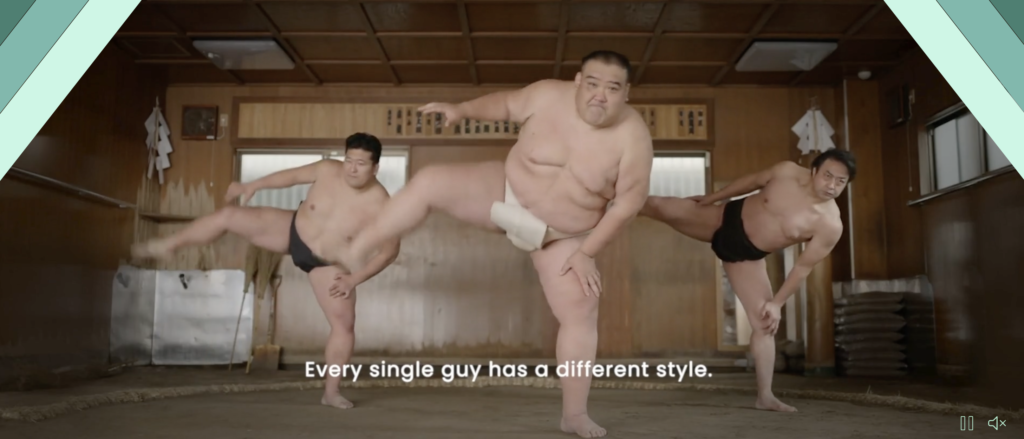 KR: What kind of support do you provide for the Masters throughout the process?
TS: Naro does all the production work. Our team is half a documentary team, and half a film and TV writing team. There's a ton of work that goes into it. Even before we engage with the Master, we do a tremendous amount of research: what have people written about this craft? What has the Master said about this craft before? What do learners, especially those from abroad, want to learn about this topic?
All of the above comes together into an extended series of interviews and conversations. Out of those, we create the structure and basis for what we film. We spend a lot of time working with the Master to capture the best moments of their art or craft.
The other thing is that many of the Masters themselves—because they're so good at what they do—have never really thought carefully about how to break down an explanation of their craft. They've been doing this craft for 20 to 30 years, so this is their first chance to really teach it properly. It's a true partnership and in-depth creative process between the Masters and our team that pulls all of this together.

KR: What are your plans for integrating more Web3 tech that could enhance the learning experience on your platform?
MN: One of our plans is to use AI for translation as we mentioned earlier, which allows the listener to hear the Master's voice and inflections but in a different language. VR is another big thing—there are companies that specialize in using VR to, for example, show people around heritage buildings in Japan. A collaboration between a VR content company and Naro would be interesting because then we can enhance the Naro experience for a global audience.
KR: From your observations, what are the attitudes of the younger generation towards the traditional arts in Japan?
MN: Now that it's after the pandemic, the tourism industry is being revived in Japan. There's a lot of talk about redefining tourism, which includes highlighting Japanese traditions and heritage for the international audience. In that context, many young individuals and startups have been focusing on the traditional arts and culture. One example is Deeper Japan, which gives tourists unique in-depth experiences with locals.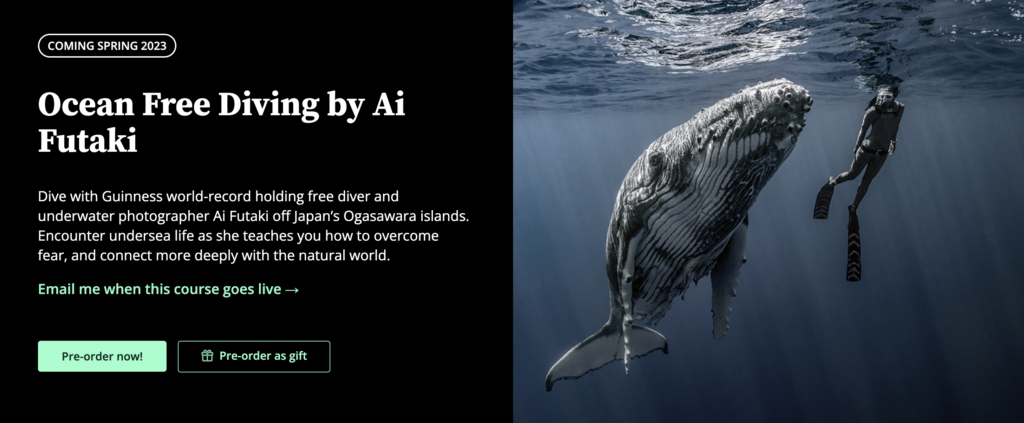 TS: To add on—I think if traditional things are presented in a traditional manner, young people are less interested. But they are very interested in authentic experiences. So it's about reframing how we look at it, which is what we're hoping to do with Naro. We work with Masters or teachers who are surprisingly young at heart and quite innovative. There's no right or wrong way to do something, just an invitation to experience the craft. For instance, our kimono Master's philosophy is that the kimono is a piece of clothing to be worn in a way that makes you feel attractive and comfortable instead of bothering too much about perfect measurements or rigid dressing styles. Most of our teachers feel a similar way about their own craft—while all of them have incredible respect for their tradition, they also add their own personal touch to it. Learning with Naro is an invitation to go ahead and share the experience with the teacher, and we see that younger people have been very open to this approach.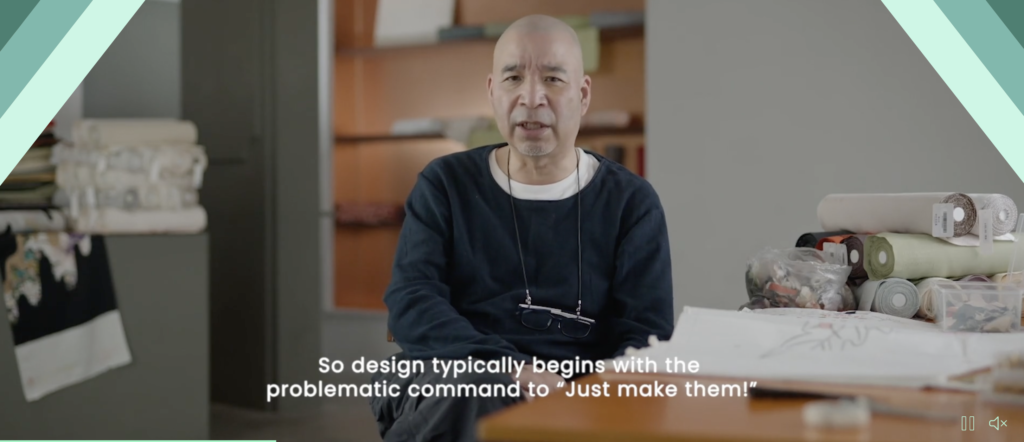 KR: What are your plans for the future?
MN: I'd love to see Naro partner with more cities and utilize new technologies to bring Japanese culture to more people. We hope that Naro can be a sort of playbook that people use to learn more about Japanese culture, and discover more about the crafts and the messages that the Masters are teaching.
TS: Everything Mariko said! It's a big world and there are a lot of extraordinary and incredible people out there. To help showcase some of them and what they're doing, and opening people's eyes to the possibilities of this world, is something we're profoundly interested in. It's a world full of perspectives, and sometimes I feel like some of the other perspectives aren't heard as loudly.
Another thing is helping people who are trying to figure out what they want to be. I hope Naro will help put some possibilities out there and inspire people who are in the process of looking for or changing themselves. Finally, it's helping the teachers keep their art alive—helping to preserve some of the fullness and richness of their knowledge is really important to us and what motivates us every day.
For more information, visit Naro.