Bilibili, China's anime streaming service, just updated its SEC filing to raise up to US$ 604 million at an around US$3.2 billion valuation in its float which is slated to happen on March 28. The company will be traded on Nasdaq under the ticker BILI.
Bilibili first field in February this year to raiseUS$400 million on New York Stock Exchange.
Founder XU Yi, CEO CHEN Rui and COO LI Ni will hold 81.6% of the aggregate voting power after the offering.
Founded in 2011 by XU Yi, Bilibili started by providing predominantly ACG (Animation, Comic, Game) content. The platform has gradually diversified to offer a wider range of content including live broadcasting, entertainment, lifestyle, e-sport, etc. One of its edge in the market is its professional user-generated content (PUGC). According to the company's roadshow deck, 86% of the total video views were contributed by PUGC content.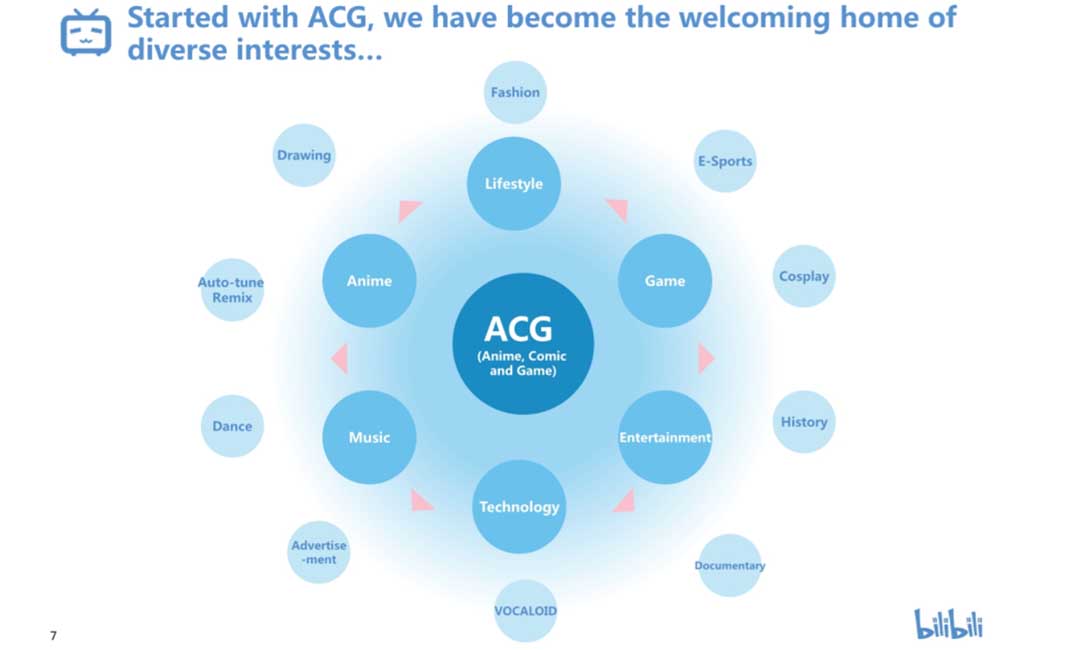 As of February 2018, the company boasts of a 76 million Monthly Active Users, or MAU.
Generation Z, meaning those born from 1990 to 2009, accounts for nearly 81.7% of Bilibili's user base. According to Bilibili citing consulting firm iResearch, the population of Generation Z in China has reached 328 million last year. They are expected to contribute 62.1% of the spending on online entertainment in China by 2020, meaning Bilibili may have a tangible future for monetization.
Bilibili claims its users are highly sticky and engaged, spending on average 76 minutes a day on the platform, making Bilibili the #1 online video apps by monthly average time spent per device, according to Bilibili citing data service QuestMobile.
Just like many other video streaming platforms, Bilibili is in the predicament of profit-making. The company hasn't made a profit since its inception, despite the fact that in 2017, the company generated US$379.4 million in net revenue, more than quadrupled the number in 2016. At the same time, the company incurred a net loss of US$28.2 million in 2017, down 79.9% from 2016.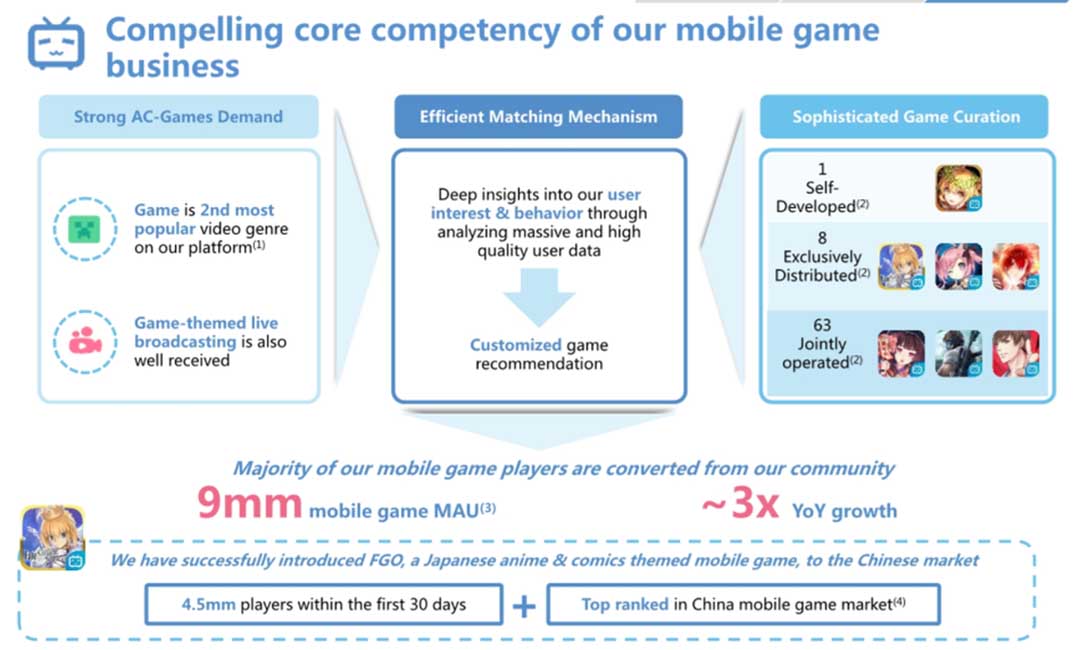 Apart from not making a profit, the company's revenue is highly dependent on mobile games. Over 80% of the revenue in 2017 comes from mobile games, while two mobile games account for over 10% of its total game revenue with respectively a 71.8% and 12.7% contribution.
In China, online entertainment is a huge and lucrative market. According to iResearch, Chinese online entertainment market reached RMB 205.8 billion (approx. US$ 32.6 billion) in 2016 with an expectation to grow at a CAGR of 29.6% to RMB 752.7 billion (approx. US$ 119 billion) by 2021.
Tapping into such a market with great potential, Bilibili expects to become an iconic brand. Its old enemy AcFun has stopped operation due to mixed reasons including lack of funding. In addition, Bilibili faces competition from well-funded video-streaming platforms such as Alibaba's Youku, Tencent Video and Baidu's iQiyi which is also expected to list on Nasdaq next week.
Tencent invested in Bilibili in November 2015. To keep generating high-quality content to glue users, Bilibili invested in animation production companies such as HaoLiners Animation and Yixia Zhifeng, as well as in online literature site Qing Wen and audio sharing platform Station m.
Editor: Ben Jiang