Chinese streaming video operator Bilibili has put a warning on the channel of a popular vlogger after it launched an investigation into allegations by some users that he is living a relatively affluent lifestyle despite claiming to be a penniless victim of cancer.
Bilibili's move to label the vlogger Huzi as "controversial" comes after he was outed by members of the public for frequenting restaurants and owning a large apartment while portraying himself in online videos as a broke and terminally ill patient battling cancer.
Many of the channel's followers are now posting comments on social media asking for a refund of the tips they gave the vlogger.
While an investigation into Huzi's identity is under way, the Nasdaq-traded (BILI) company has added a warning to the channel's front page which says, "The content of this uploader is controversial. Please discern for yourself the content of each video."
With 172 million monthly active users reported in its first quarter results, Bilibili has become one of China's biggest video streaming platforms. But as video streaming becomes a lucrative market in which online celebrities can earn millions of dollars from fan tips, issues involving disingenuous content creators and scams are becoming more common.

Bilibili's channel warning also fits a growing trend where social media and video sites worldwide are adopting warnings to alert users of potential disinformation and misinformation. Twitter recently decided to add fact-check labels to some of US President Donald Trump's tweets while YouTube has been labelling videos posted by Chinese state funded broadcasters like CGTN since 2018.
A Bilibili spokesperson said the company has alerted authorities and will seek legal action against the vlogger in question if he is found to have fabricated his story.
"Bilibili sternly opposes content fraud and the act of leveraging sympathy for traffic in order to profit," the company's said in a statement on Tuesday.
The Shanghai-based company has not responded to specific questions sent by the Post regarding potential avenues for a refund, as well as whether similar warnings will apply to other content creators in future.
A message sent to Huzi's account on Zhihu, China's equivalent of Quora, requesting comment for this article had not been answered at press time.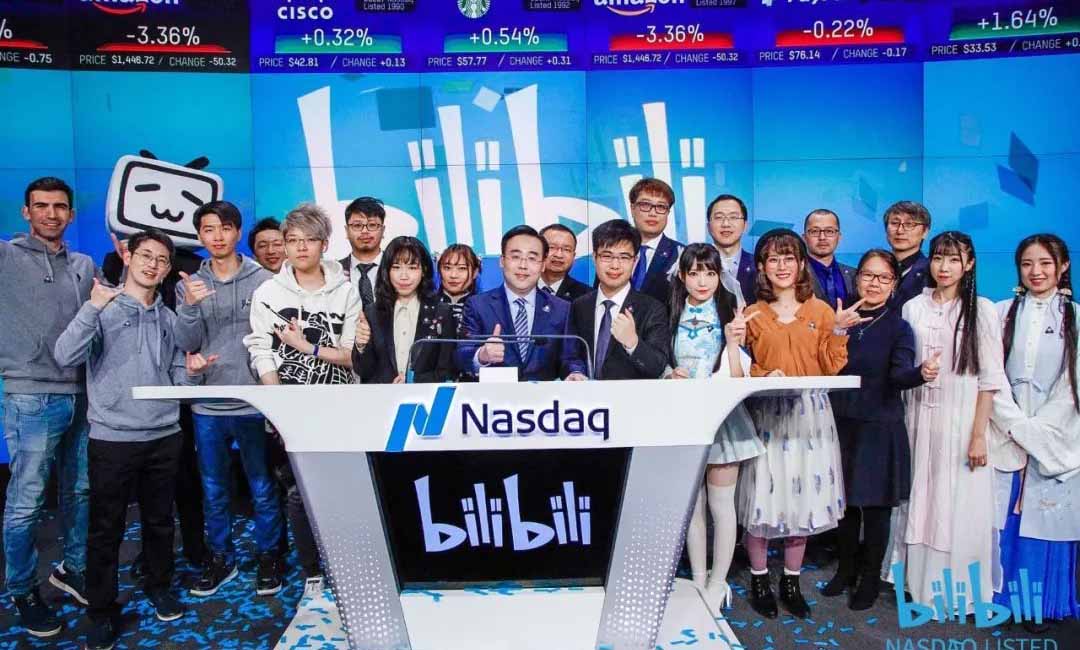 Huzi became famous on Bilibili last December after posting a video titled "A penniless 36-year-old lung cancer patient melts down after finding out his mother, who was taking care of his chronically ill father, just suddenly had a stroke."
Ever since, the vlogger, whose channel is called Huzi's Second Life, has posted 144 videos with similar emotional titles chronicling his experience in fighting cancer. In many videos, he documents visits to hospitals and his struggle to afford basic food, while regretting how little time he has to spend with his son. In more recent videos, he appears to have shaved his hair and is breathing through a breathing aid.
Since December Huzi has amassed nearly 187,000 followers and his videos on Bilibili have generated a combined 315 million views.
However, in the past week some of his followers discovered that the vlogger, under a different account alias, had an account on Dianping.com, China's most popular restaurant app, and that he had visited more than 500 restaurants in the past two years. Additionally, it was revealed that he was the owner of a BMW vehicle and a 300 square-metre apartment.
In his latest video posted on June 2, Huzi acknowledged his restaurant visits but said they were at significant discounts because he took advantage of Dianping.com's promotional activities. He said the BMW and his apartment were bought a long time ago and that he currently has outstanding debt of RMB 34,000 (USD 4,767).
This is not the first time Bilibili has been in the spotlight for having allegedly dishonest content creators on its platform. In 2019 it banned consumer electronics media outlet iVankr for allegedly disseminating dishonest information.
Fraudulent content and scams have been routinely reported on other video streaming sites. Some live-streamers on Douyu have been revealed to employ heavy filters to appear young and beautiful to win tips from viewers. In August last year, police in Eastern China busted a video live-streaming scam, arresting 138 people.
This article was originally published by South China Morning Post.